Orgasmic Art Could Tell You All About Your Orgasm!
January 16, 2018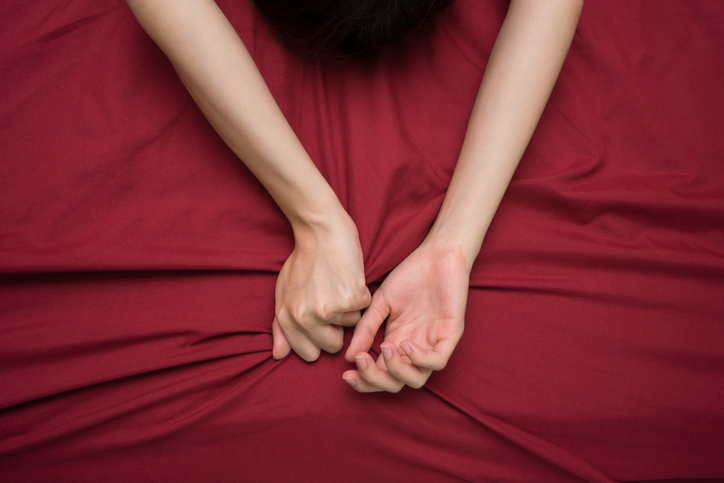 ---
People describe their orgasms in so many different ways. Some will say that it is an intense rush of tension and release through their body, while others might suggest it is more like fireworks going off. It feels different to everyone, and there is a great deal you can learn about your orgasm.
However, for some people it isn't as simple as trying to describe it. They want to know what really happens when they come, and that is where technology might get involved. The technology aims to help you see just what your orgasm looks like, helping to create incredible orgasmic art.
But that isn't all. The orgasmic art will also be able to tell you everything you ever wanted to know about your orgasm. Will you be giving it a go, or are you happy to experiment on your own?
A new vibrator
The chances are that you have already heard about the smart condom. The £59.99 "condom" (which is more like a cock ring) aims to tell you all about your orgasm and your sex life. It claims to collect information such as the total number of thrusts, the speed, calories burnt, and thrust velocity. Information most of us didn't ever think we needed.
Obviously, the smart condom is aimed at men. It wraps around the base of the cock, so women don't really get a look in. However, Lioness have stepped in and created a sex toy just for women to tell them more about their orgasm.
The Lioness vibrator looks pretty good. It has a vibrating shaft (with a slightly raised tip for g-spot stimulation) and a clitoral vibrator. It'll set you back $229.00 (around £167), which is a lot of money for a vibrator. It's a good thing that it isn't just a vibrator then!
What the Lioness does
If you look at the statistics on the vibrator itself it seems pretty impressive. They claim that, on maximum vibration, it should have a "minimum 2hr battery life", as well as a travel lock to stop it turning on as it jostles. It is also water-resistant, making it last that little longer.
This isn't all that it does. The toy is designed to work with the Lioness: Sexual Health Tracker app, which is free to download. It promises to give users "a new way to learn and explore" your body, all by tracking your use of the vibrator.
In the app you can see exactly how long each session was, how strong the vibration was, and watch how the vibrations changed during the session. You can then see on the calendar if you have peaks of sexual activity with your toy, so you know when you are at your horniest each month.
Making orgasmic art
Because the vibrator and the app work together to measure movements in your pelvic muscles, you'll easily be able to see what you did and didn't like in the build up to your orgasm. If you are having trouble reaching your orgasm, you can then use the data to see if there is a pattern, or you can simply work to make your orgasms more intense.
So what does this have to do with orgasmic art? Well, Lioness collects the data from willing volunteers to create your very own orgasmic art, which they are now calling an artgasm.
You can watch how your orgasm builds, though currently this beautiful and unique artwork is only available to the Lioness team. However, they are hoping that in the future they can open this up to their users, so everyone can see just how incredible their orgasm looks as art. I don't know about you, but I am intrigued to see how it works!
Would you try it?
I'm not going to lie, I am incredibly intrigued by this vibrator. Yes, it is a little more expensive, but by using it you get the chance to discover so much more about your body. Plus, the orgasmic art is going to look great for each and every person.
It would be even better if you could see how your orgasm changes when you are edging. Edging is a lot of fun, and if the vibrator can track it, it should lead to some incredible orgasmic art.
Do you think that you would ever try a toy like this? Do you want to see how your orgasms change over time, or do you simply not care? Let us know how you feel about it by leaving a comment in the box below. Latest posts by Lara Mills
(see all)
---