Pornhub To Offer Users Free VR Porn
March 29, 2016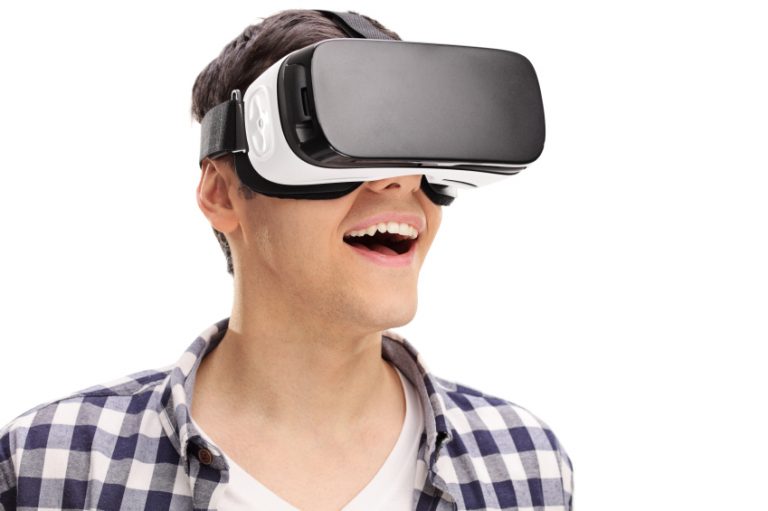 ---
For the last few years people have been talked excitedly about virtual reality porn. People keep saying that virtual reality is the future of porn, but it hasn't really seemed like a possibility for many. Virtual reality headsets are expensive, and many websites want to charge you to watch the porn on them. People believe it would be different if you could watch for free, but it seems that, thanks to Pornhub, you will be able to watch free VR porn!
Sounds too good to be true, right? Well, we here on XEscorts take a look at it in more detail. What if you can't get a virtual reality headset? Is it really worth it for free VR porn? Take a look below and make up your mind.
What exactly is virtual reality porn?
Virtual reality porn is just what you might imagine. It's like virtual reality with added porn! Instead of watching porn on your mobile phone screen while you're in the bathroom, or on your laptop when you are in bed, you'll instead put on a headset and be transported to a room with a sexy lady, eager to fuck you and fuck you hard.
With virtual reality, the videos you watch tend to be in first person. That means that virtual reality porn tends to be shot in a POV style way, so that the person wearing the headset and enjoying the fun can see it all as though it is happening to them right now.
It is an unusual way to watch porn and is proving to be quite popular… although many begrudge paying money for it.
Why we want free VR porn
For a lot of us, virtual reality porn is still pretty new. Yes, people have been talking about it for years, but many of the websites promising us 180 degrees and 360 degrees of hot porn want to charge a lot of money for that privilege.
When it comes to porn, many of us are cheap. We don't want to fork out on videos we might not enjoy, and we don't like the idea of it then showing up on our bank statement. Many of us have fetishes that we don't want others to know about, so paying for porn isn't going to work for us.
That is why we want free VR porn. We don't want to spend money on it in case we don't enjoy it. We want to be left satisfied by the porn we've watched… not disappointed and out of pocket!
In association with BaDoink…
So, the internet giants of porn, Pornhub, have teamed up with BaDoink, an adult streaming service, to ensure that virtual reality porn is available to the masses. That's right, they have created free VR porn for you to watch and enjoy right now!
BaDoinkVR is fast becoming one of the biggest sites for virtual reality porn. At the Xbiz Awards 2016, they were the winners of the "Virtual Reality site of the year" award, although you still have to pay to watch. At the moment, it will cost you $29.95 for a one month subscription, and viewers in the States can also get a free pair of glasses for their money.
However, it is still a lot of money to pay for porn, and we'd rather save money where we can. Thankfully, they have teamed up with Pornhub to create the virtual reality porn section of the website, where you can happily watch hours of free VR porn to your heart's or cock's content.
The video below might explain it a little better, but it's a bit of a strange one. Not feeling like you can brave the weird video? Basically, you can watch free VR porn on Pornhub. Currently they only have a handful of videos, but we imagine that this will change over time and soon there will be hundreds of free VR porn for you to look through.
Getting hands on with a VR headset
The whole point of virtual reality porn is that you use a virtual reality headset to watch it. Not got one? Don't worry. You can pick them up for a decent price from a number of places, but one of the more popular budget brands seems to be the Google Cardboard.
Getting a Google Cardboard headset will set you back just $15. It is great for those on a budget, but if you are happy to splash out so you can watch porn in the high quality possible, you might prefer the Oculus Rift… although this will set you back $599.
Not got the money to spend on a headset just so that you can watch free VR porn? You don't actually have to. Instead, you can simply use your laptop or mobile phone. You can simply click and drag on the video to change the angle, and while it may not give you the full immersive experience, it might be enough to let you know if you want to try it with a headset.
Is virtual reality porn the future?
So, is virtual reality porn the future? Will offering free VR porn help to change the direction porn is going in? Personally, I'm not so sure. It seems like a novel idea, but most people might not be able to lock the door to the room they are in and take their cock out in comfort. They might have others in the house, so virtual reality porn isn't as subtle as your mobile phone or your laptop.
Have you ever tried VR porn? Is it all it is cracked up to be, or is it just a novelty that will fade over time?
We want to hear from you! Let us know what you think by leaving a comment in the box below. Latest posts by Lara Mills
(see all)
---