How Do You Properly Use A Cock Ring?
March 1, 2018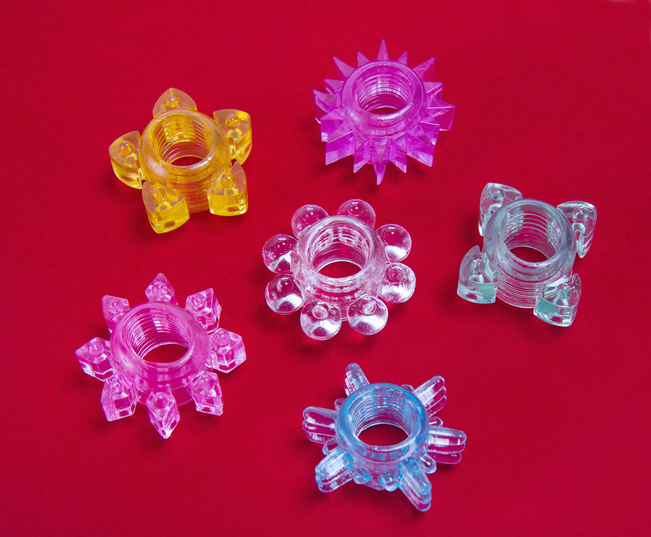 ---
Penis rings are everywhere. You can buy cheap ones from your favourite store, or you can invest in ones with features such as an attached vibrating bullet for her pleasure. They are a fantastic tool to keep in your toy box, as they have so many uses. Whether you want to last longer, have a better erection, or simply want to feel more, a cock ring can help.
The problem is that a lot of people find that they are unsure about the best methods for using them. Some assume it is as simple as slipping it on and you are good to go. However, there are some risks as well as some things you need to know before you try it.
The many uses of cock rings
To a lot of people, the main appeal to using a penis ring is that it can help to increase the pleasure you feel during sex. This is because it restricts the blood flow, and so you will feel much more in your dick with each and every stroke during sex. It can really heighten the sensations, making it so much more intense.
However, this restriction in blood flow also has other uses. For example, they are popular toys for anyone suffering from erectile dysfunction. Because you are slowing the flow of blood from your penis, it can help you to maintain an erection for longer.
This means that you will enjoy a much stronger and longer-lasting erection. This is perfect for those times when you really just want to enjoy sex without worrying about your cock. You can just slip the ring on and enjoy yourself without issue.
Choosing the right ring
You might be tempted to simply grab the first ring you see in a store and take that home to use. The problem with that is that the ring might not work well for you. There are a few things you need to consider when choosing the perfect cock ring for your penis.
For a start, what is it made of? If you have sensitive skin or allergies, you'll want to check to ensure it won't cause you any suffering. A lot of penis rings are made out of silicone and latex, but you can also buy adjustable metal rings, which are then a lot easier to clean.
You also need to make sure it fits well. The ring will squeeze your penis a little and apply pressure, but you don't want it to be to the point where it is painful. That is a sign that your ring doesn't fit well. This is why many choose to go for adjustable rings instead to save them any embarrassing trips to the emergency room.
Putting the ring on
Since the ring works by restricting blood flow from an erect penis, you'll want to get a hard on first. Taking a shower beforehand can help to bring the flow of blood to your cock, and then you can have a play with yourself in the shower to get the erection you were hoping for.
You might also want to tidy up your pubic hair. Hair can get a little in the way when putting on and removing a ring, and you don't want it to get caught. Simply trimming the area will help a great deal.
When putting the ring on, a little lube can help if you are struggling. Make sure that the ring sits right against your body for the best results, and that it isn't too tight. You might want to try masturbating while it is on the first few times, just to get used to it. Some people find that they have difficulty going over the edge into orgasm while using one, and knowing this ahead of time can save you frustration in the bedroom.
Risks to avoid
Obviously, using a penis ring for an extended amount of time can cause some issues. You shouldn't keep a ring on for longer than thirty minutes, as this can cause problems such as pain, numbness, loss of feeling, and swelling.
This can also happen with an improperly fitting cock ring. Yes, it makes your cock look good, but if you can't feel anything, or it hurts to use it, then is it really worth it? The answer to that question is no, so instead, go and buy another ring to try on your cock.
There is another big reason why you shouldn't keep your ring on for longer than thirty minutes at a time. If you can't remove it, you are actually at risk of gangrene. The blood supply to your penis can get cut off, which means your dick doesn't get enough oxygen. This can cause the tissue there to die, which is definitely not what you want.
Your favourite cock ring
Cock rings are some of the best toys you can keep in your toy box. They can help you keep an erection for longer and feel more during sex. They also tend to be relatively cheap, so you can easily treat yourself to a fun toy to spice things up.
A large number also come with things like vibrating bullets attached. This means that you can provide your partner with further stimulation while you fuck. Got a recommendation for the best cock rings to buy? You can tell us all about it by leaving a comment in the box below. Latest posts by Lara Mills
(see all)
---