Property Sex: The Latest Porn Trend
June 20, 2016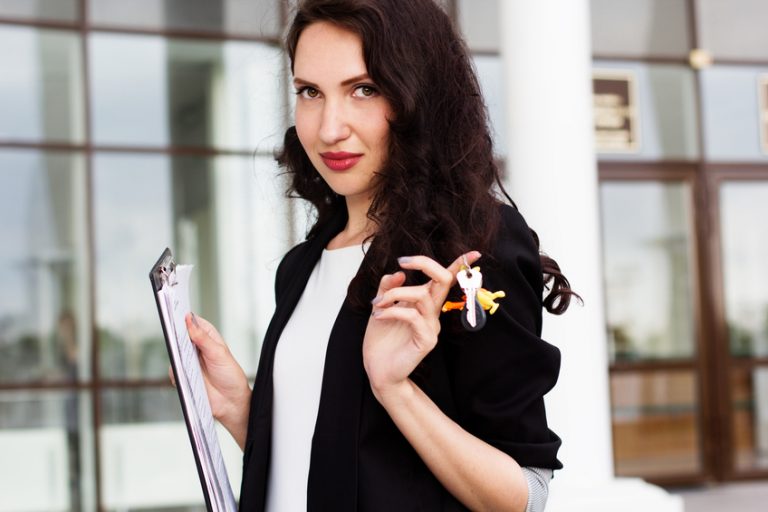 ---
People are always looking for new porn to watch. They want to see different scenarios on the screen, rather than the usual popular plots that we see most of the time in porn. They want something different, something exciting, and one of the latest porn trends hitting our screens is property sex.
Property sex, sometimes called simply propertysex or property porn, is perfect for those of you who like reminding that the current financial climate is making it difficult for people to get on the property ladder. Of course, in true porn fashion, property sex suggests that the best way to resolve this problem is to fuck instead.
It is a growing porn trend that is becoming more and more popular, and here on the XEscorts blog, we take a look at just why this might be.
What is property sex?
Property sex is a new genre of porn that you didn't even know you needed in your life. Casting couch, fake taxi, and bad cops are some of the more popular types of porn online at the moment, but it seems that we are growing tired of it. We want something different to watch, and this new type of porn is filling the gap.
As the name suggests, it involves those searching for property… but in true porn fashion, those seeking homes cannot quite afford to move into the places that they have been eyeing up. So instead, they decide to use their sexy bodies to get what they want, turning on the potential landlords and fucking them into saying "yes, you can move in here". On the other hand, it could also be sexy estate agents trying to get the sale they want.
The series, created by Lizz, aims to "put you behind the camera as you make dirty sex videos with the naughtiest of desperate tenants and with the most alluring real estate agents". It plays on the fact that some young hot thing might want to fuck you to get what they want, and that this is a fantasy many want to enjoy.
Actually going and having sex in a property you are viewing would end you in a lot of trouble, so these porn videos instead give you the chance to experience that fantasy without the trouble.
Growing in popularity
You might not be convinced that property porn is becoming as big as it is, but the statistics for the channel on websites like Pornhub don't lie. It is currently ranked as the number 7 channel on the site, with over 50 videos for you to view. It has received nearly 400,000,000 video views and is close to reaching 60,000 subscribers. Clearly, this is what people want.
Not bad, considering the channel is only a year old!
So it is pretty damn clear that people really love the idea of going to a property and seducing their estate agent into fucking them, or perhaps being the landlord willing to help someone out if they get sex… but just why is it becoming so popular?
A modern pizza delivery
There are so many different types of porn out there, and it seems that simply watching a couple have sex is no longer enough. We want a bit of a story behind it to add to the fantasy, so whether it is two young women exploring the bodies of each other on their first lesbian experience or it is someone delivering a parcel, we want more than sex.
Property sex gives us just that. Instead of seeing simply sex, we see people doing anything that they can to please the person behind the camera and get what they want… whether it is a home to stay in or a sale on the property. It is a turn on for them to fuck in a private home, and it is something that many people want to act out themselves.
As one user on Pornhub states: "I think what really gets me to click is the fantasy. Who wouldn't like to go buy a house, collect rent, and get laid in the process!?"
Remember back when pizza delivery boys were getting fucked as a tip for delivering pizza? No-one cared that the pizza was going cold on the side because they had sex. With property porn, they get to enjoy sex in a strange place, as you will see in the video below, with a sexy lady keen to please them.
Porn reflecting real life
People don't often tend to think about porn as a way of looking at modern trends and concerns, but it does. If there is a new innovation that can be used in a porn video, it will be used. Look at the number of hoverboard sex videos there are out there! There are so many that we are sure there are a number of out-takes sitting in a box somewhere for when it went wrong.
However, for many people, getting on the property ladder is a huge concern… and it is even more concerning that this struggle is starting to appear in porn. Should we be expecting other adult concerns to appear in porn, or is this just a one-off thing that turns us on?
We want to hear from you. Are you a fan of property sex, or do you prefer porn that is a little bit different? Maybe you like one of Sweden's top three porn searches instead? Tell us all about your favourite porn, and the kind of porn you would like to see, by leaving a comment in the box below. Latest posts by Lara Mills
(see all)
---