Science Centre To Hold After Hours Sex Science Session!
February 9, 2016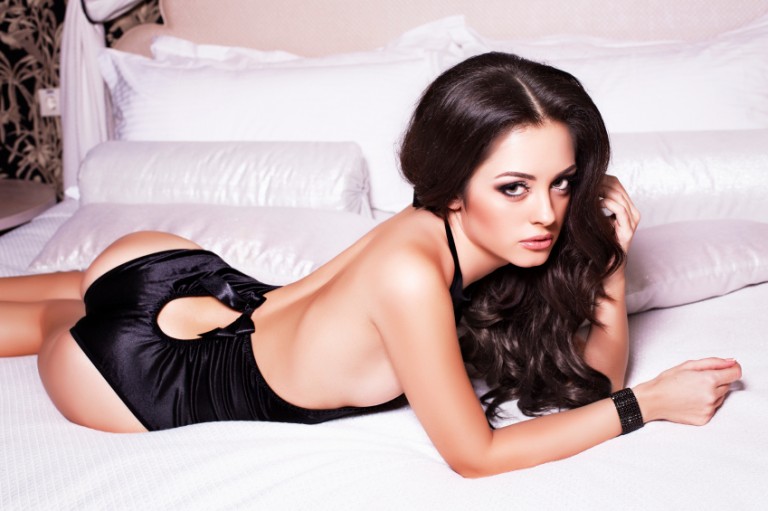 ---
In the run up to Valentine's Day, there are plenty of different shops and restaurants doing their best to get involved in this romantic holiday. Some restaurants are offering a free bottle of wine with your meal, if you spend so much, and there are even some stores opening later and even on Valentine's Day especially for those who haven't yet been out shopping for that perfect gift. Other places, like the At-Bristol Science Centre, are choosing to hold an after hours sex science instead.
Yes, you read that correctly. The popular science centre in Bristol has decided that the best way for you to celebrate Valentine's Day is to visit your local science centre for the evening. They plan to open two days before Valentine's Day to hold an "adults only" event, where you can look at the kinky and unusual science behind sex. It might not be exactly how you thought you would spend your Valentine's Day weekend, but it might just turn out to be the perfect place to go on a date with a Bristol escort!
Why do we want to know about sex science?
This event is going to be a huge hit. Why? Because we are always curious to learn more about sex. That's why you're reading this article now. You want to know what kind of things you could expect to see if you went to the At-Bristol Science Centre on Friday to see the after hours sex science session.
Sex museums have proven to be very popular around the world, and even when you have to pay to get in, we are willing to do it. We want to know what makes us tick in bed, and if we pick up some great tips along the way, so be it.
The At-Bristol Science Centre felt like they wanted to have some kind of event to celebrate Valentine's Day. With so many places in the city focusing on love, they wanted to look at the other aspects and decided on sex.
They, like the rest of us, were curious about sex. However, instead they wanted to look at the incredible science behind it and how sex works for all of us.
Sexhibits to explore
Since the "After Hours: Sex" event takes place in a science centre, you can expect to find a huge number of interactive exhibitions to play with. In face, they report that you will have the chance to get hands on with over 250 of them, and that you will get the "chance to explore a science centre without any kids around".
Taking a look at the different activities included, we can see why this kinky sex science night is adults only. To start with, they have what they call the "vibration station", where you can (for a fee) pay to create your own "vibrating gadget". Now, they do advise that these "devices are not suitable for use on the human body" and that it is simply a way of seeing how vibrating toys work, but we still suspect there are some naughty people who will want to try them out.
They even had a robot with AI there for you to speak to, and they are encouraging visitors on the night to try their best chat up lines on it and see if they can get a positive response from the robot. If not, it might be time to head back to the drawing board before you try it in a bar!
There are also some stranger things for you to do at the science centre. For example, you can "get up close (but not too personal) with bull semen" if that is the kind of thing that floats your boat. If not, you can eat some unusual ingredients in the experimental cooking section (ram's testicles anyone?). If that doesn't sound like the kind of dish you'd like to eat, they actually have a range of tasty street food for you to enjoy, so don't worry. You don't have to eat balls if you don't want to.
The science behind sex
If you want to head to this event, it takes place on Friday the 12th February, and will run from 7pm to 10:30pm, making it the perfect place to go, especially if you are on a hot date with one of the local escorts. It will cost you to get in, and they recommend booking early as previous events have sold out quickly, but for between £6 and £8 you can take your time exploring this incredible place after hours. Can you really pass up the chance?
Of course, you might want to do something else for Valentine's Day. You might want to go out and, instead of looking at the sex science, actually go off and have sex instead! We wouldn't blame you, as that is the kind of thing we hope to be getting up to this weekend too!
So tell us, would you visit a science centre near you if they had an event like this, or is it the kind of thing you would just have to pass up? Have you got some other kinky things planned for your date with a sexy escort in Bristol? Let us know by using the comment box below and see what other great ideas clients like you have had for a Valentine's Day to remember. Latest posts by Lara Mills
(see all)
---