Sex Dungeon Raided Following Noise Complaint!
July 9, 2015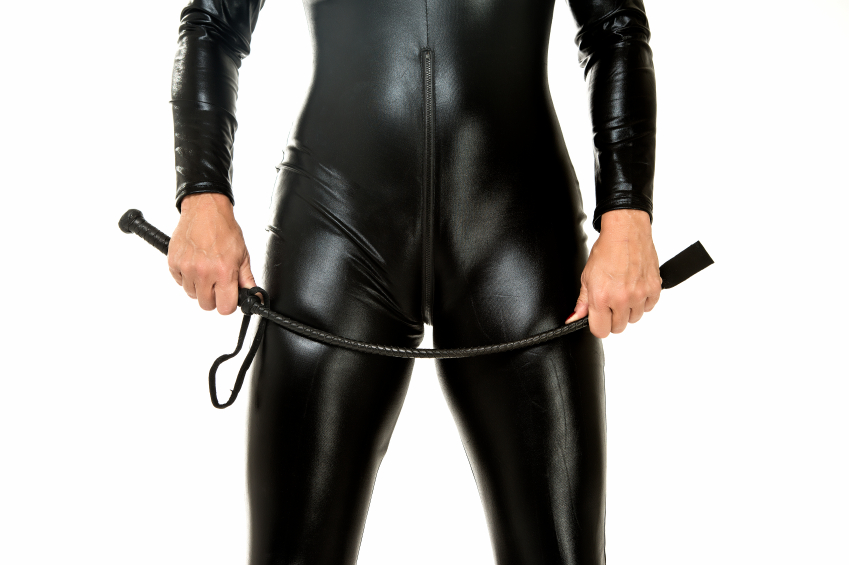 ---
What happens in a sex dungeon stays in a sex dungeon, or so you would think. However, it seems that what has been happening in a sex dungeon in London has caused a little trouble, as neighbours complained to the police about the sounds they heard coming from it.
That in itself might not be too bad, but the police decided that the best way to deal with the reports was to send in armed police to figure out what was going on!
Mistress Evilyne
Mistress Evilyne is a dominatrix who reportedly runs "one of the UK's tops sex parlours", which is hidden nicely inside a London house. The Dungeon Manor, as it more commonly known as to her slaves, is the perfect place to go if you wish to submit.
However, as with often the case with domination services, many people don't understand. As Mistress Evilyne explains: "they think I'm running a brothel, and I'm not – maybe they should come for a visit to see for themselves."
She goes on to say that "there is a lack of understanding about fetishes, and men generally keep it a secret from everyone in their life – maybe some of the wives around here are worried about their husbands."
Here at XEscorts we understand how the stigma surrounding something can make it hard to understand. Just look at the escort industry. People don't understand what it is about and assume that the people who pay for the companionship of an escort are those who can't get a date any other way. While we know that isn't true, others don't because they don't want to know. As the Telegraph explains in this situation, "neighbours are fuming about the kinky goings-on at the house – which are completely legal."
Evilyne has tried numerous times, it seems, to explain that everything she does is legal. "My business is legal, I'm registered with HMRC and no sexual services are offered"… but we all know that doesn't stop people from wondering just what goes on.
Noise complaint
The neighbours have said that they have heard "the sounds of screams, whipping and spanking" coming from the house. It isn't just the neighbours who have complained, as the staff at the nearby Knoll Orpington Lawn Tennis Club have also made comments about it. While Evilyne insists that "we are not loud and I don't know what the neighbours are complaining about", that hasn't stopped the neighbours from complaining.
It seems that last week was the final straw, as a neighbour decided to call the police to report a lot of noise coming from the home. Given the kind of noise they described to the officer on the phone, it is hardly surprising what happened next.
Armed police are said to have swooped into the sex dungeon to investigate that noise complaint, but were satisfied that no crime had taken place there. As a result, they released a statement saying "we haven't made any arrests but there has been a call to the location in the last week. That was a noise complaint about filming that was going on."
Growing stigma
Unfortunately, the stigma surrounding domination and submission is only growing, as can clearly be seen in the reactions from the neighbours! Evilyne has already said that they believe she is running a brothel, but that isn't all of it.
One of the neighbours said that "it's ridiculous – there are children living here and all you can hear all day is 'slap slap scream' coming from the house. They ought to go and do it somewhere else." Of course they should, because how dare consenting adults do things that are none of our business behind closed doors!
Another said "we turned a blind eye for a while, but there is so many people coming there at all hours of day and night that we're worried for our own safety" because, as we all know, submissive clients will rob you as soon as look at you.
These are harmful stereotypes that people have bought into, but what makes it worse is that there are so many more. One said "you don't want your children growing up around a BDSM sex dungeon", but for all you know they might be anyway. Just because you don't know about it doesn't mean it isn't there! What goes on behind closed doors between consenting adults is really no-one else's' business.
A popular hobby
Despite all of the complaints and the stigma that the neighbours are continuing to encourage, Evilyne is continuing to work and is loving her job. In fact, it seems that the dungeon is in an ideal location, as she will rent it out to other touring dominatrices and even to kinky couples who are eager to try something new.
As Evilyne said earlier, perhaps it is that some of those in the neighbourhood are worried that their partners are sneaking off for a naughty night of whipping, caning, and submission? Oh the horror of people actually having fun!
The police don't believe that a crime has occurred, but is this really going to be the last we hear about this? I doubt it. I think the neighbours will continue to fight and argue over Evilyne's presence even though she is doing no harm to them. Perhaps if they sat down and talked to her one day, maybe even asking for a tour of the dungeon, they might be able to understand it all better?
How would you react to a dungeon opening near you? Would you immediately call the police to try and get it shut down, or would you pay it a visit and see if the mistress there will make you totally submit to her? You can let us know by leaving a comment in the box below. Latest posts by Lara Mills
(see all)
---