Sexy Music: Unusual Songs To Play During Sex
August 24, 2016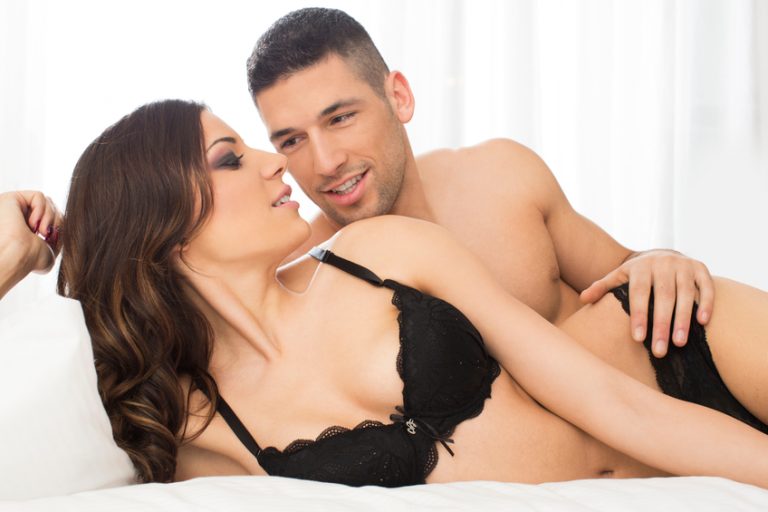 ---
If you go looking for the perfect sexy music to play while you fuck your partner, you will find plenty of lists. However, the lists all tend to have the same kind of songs on them. You know the sexy music they will list before you even click on it. I don't know about you, but I am fed up of looking at playlists with Marvin Gaye and Beyoncé on them.
Don't get me wrong, I love Marvin Gaye and Beyoncé. However, there are plenty of other songs out there. Surely these can't be the only ones for you to fuck to?
Thankfully, they aren't! And to celebrate International Strange Music Day, here on the XEscorts blog we take a look at the more unusual songs for you to play during sex, and tell you just what kind of kinky sex they will work best for.
Wicked Game – Chris Isaak
This is probably one of the cheesier songs on the list, but it is perfect for setting the mood. It is a great song to play during the build up to sex, especially if you spend a little bit of time on foreplay first.
This song makes for the best kind of slow and sensual sex. You'll both take your time, making love rather than just fucking. It will be intimate and intense, and while the lyrics might not be as hot as they could be, you'll find that the base of the song and the rhythm does all of the work for you.
Crystalised – The xx
Now, you might already be familiar with The xx. Their song 'Intro' often appears on lists talking about the best sexy music to play during sex. However, if you really want to spice things up and make things exciting, you should listen to 'Crystalised'.
This is a hell of a sensual song, and would work nicely after Chris Isaak's 'Wicked Game'. It helps to build up the tension a little, thanks to the beat, and you'll love teasing your partner to this one.
What You Need – The Weeknd
The Weeknd has the perfect music to turn things sexy, especially if you like alternative R&B. This darker twist on R&B might just be the kinky thing that you need when fulfilling your sexual fantasies in the bedroom.
Want to enjoy a little bit of roleplay? Perhaps you are eager to explore your foot fetish? Whatever your kinky fantasy, this song will make the perfect soundtrack for it. Why not treat yourself and listen to an album or two for the full kinky experience.
A Girl Like You – Edwyn Collins
Looking for that classic make-out song? You have found it. This song is perfect for those times when you want to enjoy a hot make-out session with your partner, and is the ideal sexy music for you to get your hands into her panties.
The guitar riff and the quick build up of the song will have you quickly moving from kissing and foreplay to the main event, and it will be fast, furious, and a hell of a lot of fun!
I Get Off – Halestorm
If you are going for a strip tease, then this is a great song for you to enjoy. You can sit back, relax, and watch as your partner moves their hips to this great song with a rock twist. Plus, the lyrics are totally appropriate for a strip tease.
Make sure you keep your hands to yourself during this song. It is best if you simply enjoy the show, especially if your partner decides to tease you by showing you where they want you to touch them. It will be hard to resist, but try your best and you'll have one hell of a good time.
Danger Zone – Kenny Loggins
When the film Top Gun came out, everyone had a crush on the sexy leading lady. Suddenly we all wanted to don aviator glasses and flight jackets while declaring that we feel the need, the need for speed.
However, the song 'Take My Breath Away' by Berlin is the kind of song you might typically see on a sexy music playlist… which is why Kenny Loggins is here instead. Like Edwyn Collins' 'A Girl Like You', this one will make you want to go for a long make-out session… though we suspect that you might instead want to keep your head down between your hot lady's legs instead and see if you can get her off before the song ends.
Pour Some Sugar On Me – Def Leppard
Those looking for a hard and fast fuck will find that Def Leppard's 'Pour Some Sugar On Me' is one of the hottest songs you can play. This sexy music will encourage you to pick up the pace and go faster, making it ideal for those times when you really just want a quickie.
Plus, you'll have some great memories to associate with this song. You'll find yourself grinning each time someone decides to do a terrible karaoke version of it, and not for the reasons that they might thing. Make sure you move to the music to get the most from this hot song.
Your favourite sexy songs
While some people can't stand playing music during sex, other people love it. They feel like it really adds to the moment and makes things a lot more intense and fun. These are some of the more unusual songs that you can play during sex, especially for International Strange Music Day, which is today!
Do you plan to celebrate the day or do you plan to stick with the classics? What songs have the best sex memories for you? Let us know in the comment box below and joining in the discussion. Latest posts by Lara Mills
(see all)
---