Snapchat Sex Shows On The Rise!
March 5, 2015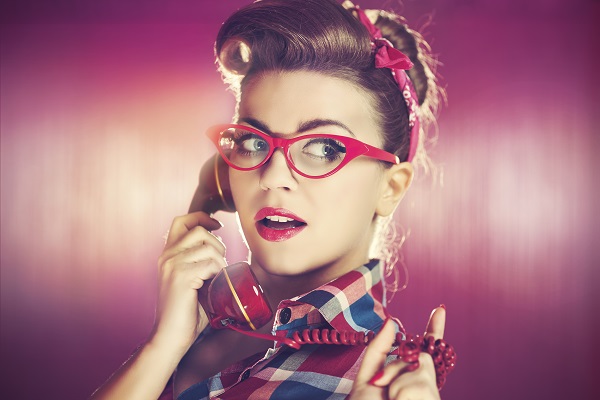 ---
Snapchat has become very popular as a way of communicating with each other. You can send your partner saucy images when they are at work to get their heart racing during the day, or you can show them that sexy new lingerie you bought to entice them.
However, the app's latest feature means it has taken a step into the world of sex. We take a look at just what that means.
Snapcash
Snapcash is usually used to send your friends a random image, usually of you pulling a strange face, or to send a dick pic (which totally isn't cool, by the way) to the woman you fancy.
The new feature for Snapchat, called Snapcash, was first introduced in November. Basically it meant that you could send money to someone easily through your mobile phone to the recipient. For example, you could use it to pay for dinner, rent, and an assortment of things.
Obviously, technology isn't always used for the things it is meant to be used for, and so sex workers and porn stars have started using it to entice clients and get a little extra cash.
How? They simply offer pictures for cash, and you can even get your own personalised sex show on there. That's right. You could actually get a personalised image of a porn star sent to you for as little as $1!
How does it work?
This shiny new feature is very simple to use. All you have to do is go to the person's Snapchat profile that you want to give money to. You then type in the amount you want to send and press "send". Voila! Simple!
Whether you want to send $1 or $100, you can easily do so thanks to this new feature. It has opened up a whole new world of possibilities for porn fanatics, as you can have your favourite stars send a naughty picture that is just for you.
Sounds like a good idea, right? However, some are a little worried. Is it safe to do this?
The advantages
Getting your own personal sexy pictures this way does have its advantages, and some would argue that they far outweigh the negatives! Why would you pay for porn when you can get it for free elsewhere?
Firstly, Snapchat doesn't have a search history that can be found accidently. All traces of what you have been up to or looking for are gone as soon as they are done, and if you do use the service to get a saucy lingerie shot, there is no trace of it unless you save.
Another reason that this is so appealing to the masses? On webcam sites it is you and many others watching that one sexy woman. On a private video chat it is much more intimate and personalised. It is just for you. Who wouldn't want that?
While those users on Snapchat who are willing to pay for porn through the app are currently small in number, the supply is growing to try and meet the demand, giving you more choice and opportunity to find the perfect sexy lady to stare at.

The disadvantages
While it might seem like a great idea with no disadvantages or side effects, there is one pretty big one: the company's community guidelines.
These guidelines make it clear that pornography is not allowed. Right at the top of their list of "what not to Snap" is pornography, and last week they reminded users that you shouldn't "use Snapchat for any illegal shenanigans".
Snapchat are also cracking down hard on those breaking their rules. If you are caught, your account will be shut down. The company responded to this by saying "we have sophisticated systems in place to detect abuse and shut down accounts that violate our terms of use. We are very aggressive about taking action and we will continue our efforts on that front."
However, they haven't found all of those offering images for pay, and some people are even finding loopholes by sending out free teasers to their clients before directing them to their own website, where they can then pay a fee for more images.
What do you think of this? Are the porn stars and sex workers clever to try this? Would you be comfortable receiving some saucy Snapchats? Latest posts by Lara Mills
(see all)
---