How To Spice Up Your Foreplay
March 24, 2014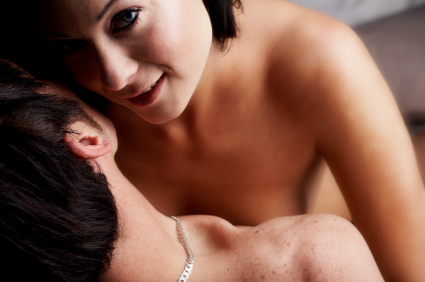 ---
In the age of night shifts, overtime, and a generally hectic routine – the pressure is on to fit in as much as we can into the little free time we have. Sex, however, is not somewhere to cut corners! So it's time to slow down the pace and re-learn to enjoy foreplay. If you're lost for ideas, or find the idea of foreplay a disinteresting prelude to sex, then it's time to consider introducing some gifts and games into the bedroom.
Massage Candle
When it comes to foreplay, you have to make sure you set the mood first. Creating the right environment can be crucial, and can really help get your girl in the mood. Simply making sure the room is warm, the lights are dimmed and there's clean sheets on the bed will make a difference. For something a little different however; massage candles can turn the love-making session into something a little more sensual.
After a long day at the office, what can be better than a glass of wine and a warm massage by candlelight? They are simple to use – light the wick and allow a pool of wax to melt then gently pour the scented oil onto your girl. The melting temperature is low, so you're not at risk of burning her. The candles are made with a combination of essential oils which are both invigorating and relaxing. Vanilla and lavender are the most popular types available, but for something a little different try the Snow Pear and Cedarwood candle by Lelo (£19.99). Then let your hands do all the hard work. She'll love it!
Spice it up by taking it in turns to offer each other five minute massages, letting your hands wander a little further each time. Slowly working every area of her body will excite her, build her anticipation and awaken her desire.
Chocolate Body Paint
We already know chocolate is good for you; it has high levels of phenylethylamine (PEA), which causes the body to release the feel good hormone, dopamine and also a small amount of adrenaline. You can expect to feel happier and relaxed, with increased sensitivity to pleasant sensations and more emotionally connected with your partner. So, can you imagine what chocolate in the bedroom will do for your sex life?! Chocolate body paint is available online and is an inexpensive treat for you and your partner. Rub it on her most sensitive areas and then slowly and gently lick it off – get her to return the favour. It will drive you both wild.
Blindfolds
Blindfolds are simple, yet they hold the potential for so many pleasures. Do you remember that scene in "9 1/2 Weeks" where Mickey Rourke feeds Kim Basinger all kinds of sexy foods? It can be easily recreated with the aid of a blindfold and some yummy treats such as; chocolate, strawberries and frozen grapes. In fact, you can get away with all kinds of naughty surprises from a sensual massage to the introduction of a new toy. When choosing a blindfold, look for one that is soft, easily adjustable and comfortable. Silk blindfolds are a little sexier and will only add to the fun. It's guaranteed to build anticipation and enhance her sensory awareness.
Feather Tickler
A feather tickler is an unlikely addition to the bedroom, but it's a fun and gentle way to awaken the body and make it more sensitive. The light touch of the feathers, combined with kisses and nibbles, will stimulate the nerve ending and leave her wanting more. For something a little naughtier, blindfold your partner first. Who said that tickling is a form of torture?
Fun and Games
Many feel uncomfortable at the thought of playing sex games, however, once you've given it a go, it will become a regular feature in the bedroom! Sex games will help you get back into extended foreplay and is guaranteed to inject a little excitement into your sex life.
There are numerous games available; from simple sex dice, where you roll and you do whatever the dice tells you to, to full on board games. I personally enjoy 'Foreplay in a Row' (excuse the terrible name!). This sexy version of a classic game challenges you to get four of your coloured discs in a row to win the game, but where's the foreplay I hear you ask? Well, there's a sexy twist to this game. Each counter has a sexy foreplay action including tie-up, oral sex, massage, dirty talk and ear nibbling. If you lose, you have to follow the instructions on each counter in whichever order you prefer. It's a win-win situation!
The above are just a few ways to prolong foreplay and shake up your sex routine. For more inspiration, invite a Bristol escort along to accompany you shopping for some sexy treats. You won't regret it!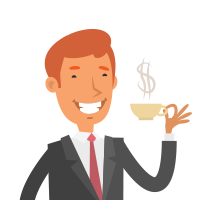 Latest posts by Martin Ward
(see all)
---