The Strange Sex Toys We'd Rather Avoid
February 6, 2017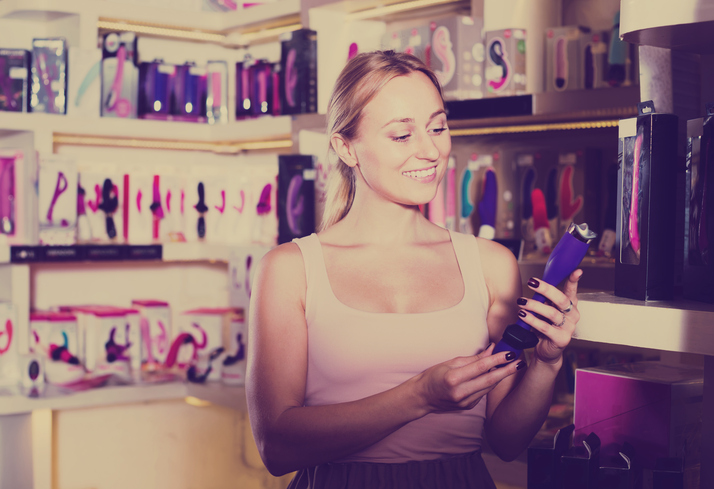 ---
For the most part, sex toys tend to be pretty much the same. Men get different versions of masturbation sleeves with different covers. Women can get dildos and vibrating bullets for their entertainment. But sometimes the creators of these toys can take things a step too far. They will create strange sex toys that we really would rather avoid completely.
They come in all shapes and sizes and show us what a wonderful world we live in… even if the toys might not do anything for us. They will still turn somebody on, and on the XEscorts blog we take a look at the strange sex toys we would rather avoid.
Autoblow2
This one proved to be so popular that they made a second model! Of all the strange sex toys on the list, this has to be one of the most terrifying for men. You are, essentially, sticking your cock into a machine and letting it jerk you off.
The Autoblow2 will jerk you off and make it feel like a real blowjob… at least, that is if the description of "what has two thumbs and loves blowjobs? You, obviously" is to be believe.
You slip your cock into the sleeve and let the machine do the work. It will rub up and down your cock to make it feel as though a woman has her sexy lips wrapped around your dick. The reviews of the product have been pretty good as well:
It arrived relatively quickly, within a couple of days. It is loud but it does what it supposed to do. It was the first time I ever purchased this kind of product because I normally prefer my hand. It is pretty fun overall, and offers a new sensation. I just wish it was quieter.
So why has this made the list? Well, look at it. It looks like a torture device, which is great if you are into BDSM. However, a lot of people are put off putting their cock inside of such a machine. They are reluctant to, and honestly I would be reluctant to even put a finger in there!
Tail butt plugs
Being a furry is a huge porn trend at the moment. All over the internet you will find comics of people having sex with very humanoid-looking animals. They look like people, but instead they are covered with fur.
So of course it was only a matter of time before somebody turned this idea into a sex toy. You can now buy tail butt plugs for your entertainment.
They are supposed to look sexy, and many people tend to keep them in while they have sex. However, they just make us feel a little uncomfortable. To each their own, but I don't think I will be trying out one of these any time soon!
The diving nun
There are some strange sex toys out there that want you to push your boundaries. They want you to step out of your comfort zone and try something completely new. It is even better if it is a bit of a taboo, and this is where the diving nun comes in. She is described on their website in the following way:
Wheeee! Slap this suction lady of Lordy-lourdes on your convent wall! She sticks! She sucks! The Diving Nun will take you with her into the Grotto of Never Ending Delight!
Basically it is a dildo you can stick to the wall. Seems simple enough, right? Well, as you can see from the image below she looks very different to the usual sex toys you can find in your favourite store. She is shaped like a nun to make you feel incredibly kinky as you sink down onto her. I'm all for exploring taboos, but the idea of slipping a nun between your legs seems to be taking things just a little too far.
Dragon cock
If you are a regular user of Pornhub, the chances are you'll have seen this video already. Submitted to the Pornhub community, this video constantly appears and reappears on the homepage. People see the title of "tiny teen fucked by massive dragon cock" and instantly click on it. They want to know what it is about.
No surprise that it really does what it says on the tin. You see a slender woman jerking off on a bed. It seems simple enough, right? Well, then her partner reveals what he has in his pants: a massive purple dildo.
The dildo is designed to look like a massive dragon's cock. This seems to be crossing into furry territory a little, but this isn't what gets people talking. It is when the "dragon cock" cums. The woman and the bed ends up soaked in this jizz… which honestly looks a lot like glue. Intriguing, yes… but we don't think it is for us.
The strange sex toys you've seen
These are just a handful of the strange sex toys that we have seen out there. There are so many unusual ones that it would be difficult to fit them all into one blog… and we suspect that you have seen far worse out there!
Why not share the strange sex toys you have encountered in the comment box below? Tell us all about the weird and wonderful toys you have discovered in your travels. Are there any of the above that you'd love to try for yourself?
Let us know by leaving a comment or by voting in the poll. Would you dare to try any of the strange sex toys listed above? Latest posts by Lara Mills
(see all)
---