Sweden's Kinkiest Porn: The Top Searches And Stars
January 23, 2017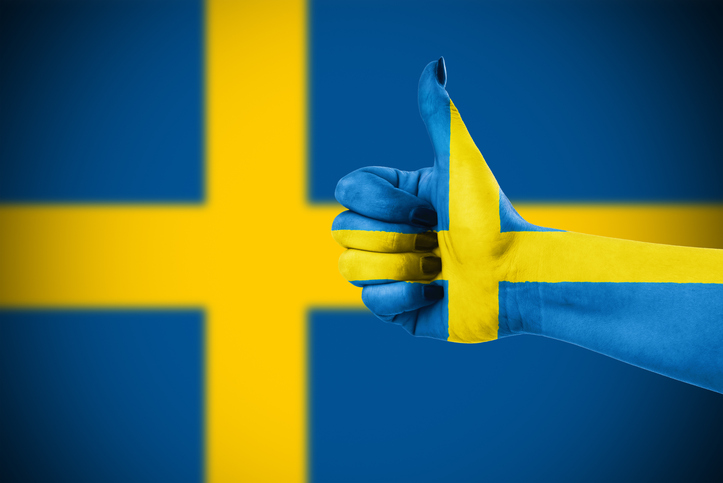 ---
We all have different things to turn us on, especially when it comes to porn. We might search for a number of different things on porn sites, but there are also a few common searches. But which are the kinkiest porn searches?
Here on the XEscorts blog we take a look at Sweden's kinkiest porn searches from 2016. We look at your favourite searches, rising searches, as well as your favourite porn stars! Want to see what other porn was popular in 2016? Pornhub's year in review has more.
Most popular searches
There are certain porn searches you will always see in the top results, and Sweden is no exception to the rule. There are a number of searches we will constantly see in the top ten for Swedish porn lovers… but what are they?
It seems Swedes want to see more Swedish people in porn, as the term "Swedish" sits firmly at the top. However, "step sister", "MILF", and "step mom" follow close afterwards, showing we want a little taboo.
Surprisingly, "lesbian" has dropped down five spots to number eight in the top ten list, meaning that we aren't as entertained by sexy women fucking each other as we once were. We want to see the kinkiest porn instead!
Top gaining searches
However, we have also seen that there are plenty of porn searches more popular this year than last. These top gaining searches show the porn trends throughout the year, and we are sure that they won't surprise you.
"VR" porn proved to be popular in 2016, as 584% of people went searching for it. People were also keen to use their phones to experience "360 degrees" porn. They wanted to be able to move the camera to point in any direction during the action.
Swedes have also been keen to learn more about the force, as "Star Wars" searches grew by 127% in 2016! We imagine that the number of porn parodies out there has helped to put this search in the top list.
Favourite porn stars
It isn't just types of porn that we have been searching for. Sometimes you want to watch your favourite porn star on the screen, and so Pornhub revealed the top 3 porn stars searched for on their website.
Surprisingly for some, Kim Kardashian claimed the top spot, proving that people were very keen to see her sex tape and just what kind of things she might get up to in the kinkiest porn.
Next came Mia Khalifa and Lisa Ann, who have proven to be popular over the last few years. Mia Khalifa is a sexy Lebanese American porn star and popular social media personality, and has made a huge splash in the world of porn. Lisa Ann sitting in the top three shouldn't be surprising, especially when "MILF" is among the top searches for Sweden! You don't want to watch just any MILF… you want Lisa Ann.
We love Sweden!
We've already mentioned that the term "Swedish" took the top spot for the kinkiest porn searches… but this wasn't the only Swedish search that proved to be popular on the website! In fact, it seems that Swedes are very patriotic, as you were keen to look for Swedish porn everywhere!
Terms like "Swedish amateur" and "svensk" were more popular here than they were in any other country around the world. You want to prove that Swedish porn stars are hotter than any others.
The fact that the Swedish porn search terms are so popular should tell you everything you need to know about your country… you love it and think that Swedish porn is the best and kinkiest porn out there!
Sweden's kinkiest porn
The kinkiest porn for Sweden contains a real mix of categories and search terms. Not only do you want to see Swedish amateurs going at it, but you love the idea of MILFs doing what they do best.
But these are just a few of the search terms that you can find on porn searches, thanks to Sweden's influence on the top searches. Have you searched for any of these terms? Which of the kinky searches have you been guilty of looking for?
We want to hear from you. Let us know what you think by leaving a comment in the box below. You can join in the discussion by sharing the name of your favourite porn star… or even the hottest Swedish porn you have found! Latest posts by Lara Mills
(see all)
---