The 5 Best Positions For Rough Sex
January 29, 2016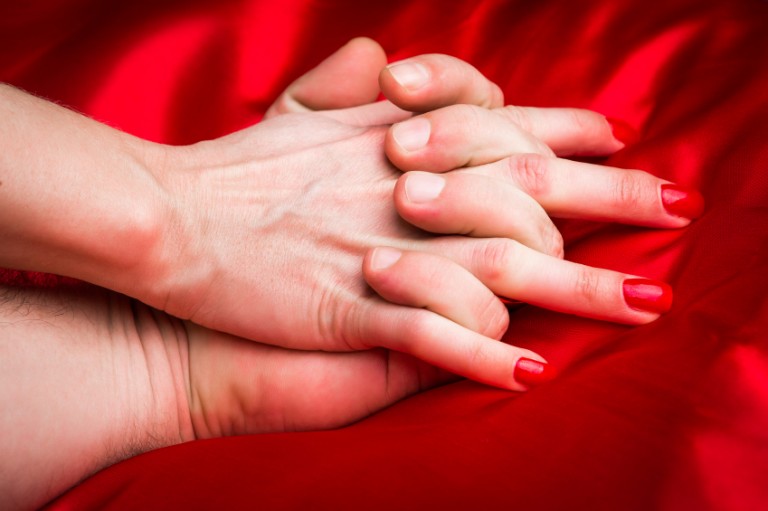 ---
Sex is a hell of a lot of fun, but you might find that it gets a little boring. Vanilla sex is good sometimes, but most of us are hoping to enjoy sex a little more exciting and harder. We don't exactly want tying up and whipping, but that little bit of hard, rough sex is just what we need.
Rough sex is a great way to let out all of your frustration. You just go for it, and end up with some of the most intense and amazing orgasms you've ever had. Well, some sex positions just work out better for rough sex than others, and here on the XEscorts blog we take a look at our five favourite positions for rough sex.
Girl on top
Girl on top is by far one of our favourite positions when it comes to rougher sex. It puts the woman totally in control, meaning that she is the one choosing the speed, the friction, and just when she gets to orgasm.
A lot of women find it so much easier to reach orgasm when they are on top. It might be because we are the ones who are in control, and we know exactly the right way to move to have an intense orgasm. It might also be the fact that your cock is rock hard from watching us bounce up and down on you, making it easier to hit the g-spot.
If you really want to make the girl on top position interesting, try changing it slightly. Instead of simply lying back and letting her do the work, sit up. This will change it up, and mean that she can rub her tits hard against your chest. It will really turn you on and put your cock in the perfect position for her. As an added bonus, if she gets a little exhausted in this position from the many orgasms she's had, it is easier to simply lie her back and fuck her hard.
Doggy style
This position is great because of the control. The men often feel like they are the ones in control, as they can slam their cock into that tight pussy over and over again as hard as they like. However, more often than not the woman is in control, as she can push her ass back against you or pull away to make each thrust deeper or shallower as she sees fit.
No matter who is in control in this position, it is perfect for rough sex. It makes it feel like you have to be quick and just go at it, which makes it much more entertaining.
It's great for the person behind, as they get to stare at the sexy ass of the person in front, while the person in front will love the feeling of someone's hands grabbing their ass hard.
There are some minor adjustments you can make to this position to change how it feels, depending on whether your cock is hitting the right spot. All the person on all fours has to do is raise themselves up or lower themselves down to adjust the angle. See what works for you and you'll want to do it every time.
Up against the wall
When sex gets rougher, it might simply be because you don't have as much time as you'd like to spend on foreplay. That makes fast and hard the way to go, and what could be better for rough sex than fucking up against the wall?
As you might imagine, with this position you need a lot of strength to lift your partner, but if you can't do that, simply having them bend over so you can slide your rock hard cock into their awaiting pussy will work wonders for you both.
Having sex standing up with by a huge turn on for them, and as their legs are held tightly together you'll find their pussy clamps down on you, making it tight and even more intense than it was before.
Getting it on in the kitchen
Counters, tables, and even chairs are the perfect props for you to use, especially when it comes to rough sex. It makes it seems as though you want to have sex so badly you don't have the time to go into the bed, and fucking in another room is a huge turn on.
If you have a desk in the office, bend your partner over it. Clear everything from the desk in a dramatic movie moment and you'll find yourself enjoying some of the most intense sex of your life.
Kitchen counters also work well for this, as you can help them up and pull them closer to you while you fuck them. It is even better if your washing machine is on a spin at the time, as the vibrations travelling through the counter will add a little something extra for the both of you.
Using missionary for rough sex
Of course, if you are hoping to enjoy some rough sex, it is pretty hard to beat missionary. We tend to associate missionary sex with boring sex, but that really isn't the case. If you want to make it really hot, get her to bring her legs up and over your shoulders.
This not only allows you to get deeper into her pussy, making it hotter for you, but it also puts her g-spot in the perfect position for you to hit as you fuck. It puts you in total control, and as she starts to moan and groan that she wants you to go harder and faster, you can with ease. If you really want to make it intense, try pulling your body up with each thrust. It is the perfect rough sex position. Latest posts by Lara Mills
(see all)
---