The Dirtiest Fantasies For Bedroom Fun!
February 5, 2016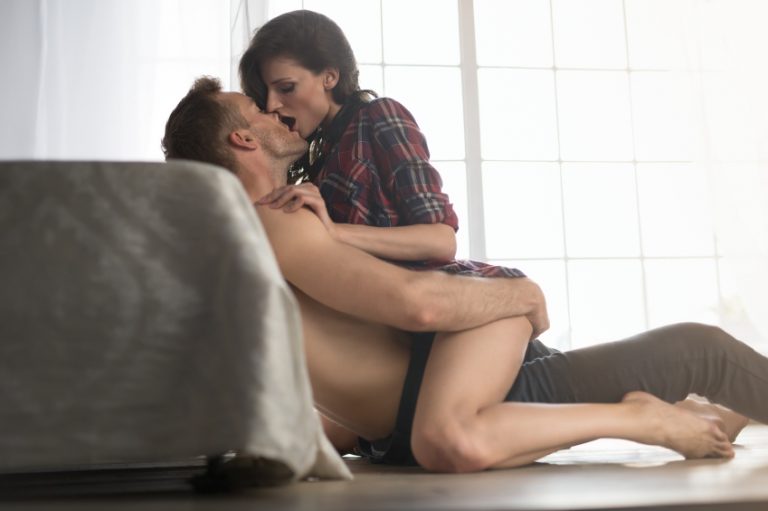 ---
We all have kinky fantasies that we want to try. It might be a fetish that we have always dreamed of trying in bed, or it might simply be the latest fad to spice things up in the bedroom. Either way, it is hard to resist the temptation, especially when you are thinking of the dirtiest fantasies to try in the bedroom. These kinky fantasies are some of the best out there, and ones that we can't wait to try out for ourselves.
It could be that the chance is exactly what we are hoping for in the bedroom, or simply that we fulfil a fantasy, but kinky play in the bedroom is becoming more and more popular. We get to play as other people, pretending to be sexier, tougher, or even more timid than our usual selves. Role play gives you the chance to be anyone absolutely anywhere, and that is why we here on the XEscorts blog we take a look at some of the dirtiest fantasies for some bedroom fun.
Group sex
One of the most common sexual fantasies that people have is that of a threesome. They love the idea of fucking or being fucked by two people at once, and the fact that it is such a common sexual fantasy almost makes it acceptable to them, and so they will happily brag about this turn on as much as they can.
Now, this might not seem like one of the dirtiest fantasies out there, but it definitely leads to one, as a lot of people love the idea of having group sex or getting involved in a steaming hot orgy with plenty of other people around to fuck.
Orgies are huge. Everywhere you look, someone is fucking or being fucked, and the ability to watch others going at it is a huge turn on. The fact that you can join in is even better, as you can simply say to someone "mind if I join in?" and away you go.
Sex slavery
Giving up control is very freeing. Instead of worrying about every little thing, you'll find that your partner, mistress, or master, tells you exactly what you need to do to make them happy and please them. There is no blurring of lines and your goals become very clear.
Sex slavery is fast becoming one of the dirtiest fantasies around. We all have a part of us that wants to give in, to submit and be a sex slave to someone for as long as they want. Whether we have to simply pleasure them endless or take the punishments they see fit, we want to try it.
Many love being a sex slave because they get to pleasure their master or mistress in a way that others can't. They will be told what to do to make their mistress happy and they will do it, no questions asked. It is simple, straight forward, and sexy as hell.
Lack of control
Being a sex slave means that you have to obey your dominatrix, doing whatever they see fit, but in a way you still have a lot of control. If you don't like how something works, you can simply tell them that and walk away.
With bondage you have a safe word you can use to stop things if they get a little too tense or you simply don't like it, but usually you are tied up. Being tied up in this way is one of the dirtiest fantasies that I want to do, as I can really be dominated.
You could find yourself tied to the bed, your dominatrix towering over you with a whip in their hand. They can slowly run it over your body, watching your reaction, before bringing it down on a fleshy thigh or ass. They want you to beg for it, to hear you crying for more, and the fact that you want and like that little bit of pain you get makes it by far one of the hottest and kinkiest fantasies in the bedroom.
Double penetration and being filled
Double penetration is something that we tend to only see in porn, although it does sometimes happen in real life. When the dirtiest fantasies happen in real life, they seem to be even better than we imagined, and double penetration is no exception to the rule.
If you haven't guessed or you really don't know by now, double penetration is simply where someone is fucked with two cocks. It might be two strap ons or it might be two real cocks, but they will take them as hard and fast as they can and feel as though they are really being filled with cock.
The idea of making someone feel so full with dick is a huge turn on, and the thought of being filled that much is just as intriguing. It is the kind of hard and rough sex that many crave, and is a fantasy that nicely ties in to threesomes.
The dirtiest fantasies
Sometimes you might feel as though your dirty fantasy isn't okay. You might think that it is too much of a taboo to enjoy in the bedroom, and when that happens you might find it easier simply to stay quiet and pretend that you enjoy vanilla sex.
The people here on XEscorts will be able to help you figure out the best ways to talk about your fetishes and dirtiest fantasies. They might even have some experience and some wise words to share with you to give you the confidence to talk about it.
As long as your fantasy takes place between consenting adults, there is nothing wrong with it. You can use the comments below to ask your questions, if you have any. Latest posts by Lara Mills
(see all)
---