The Essentials For Female Orgasm!
January 8, 2016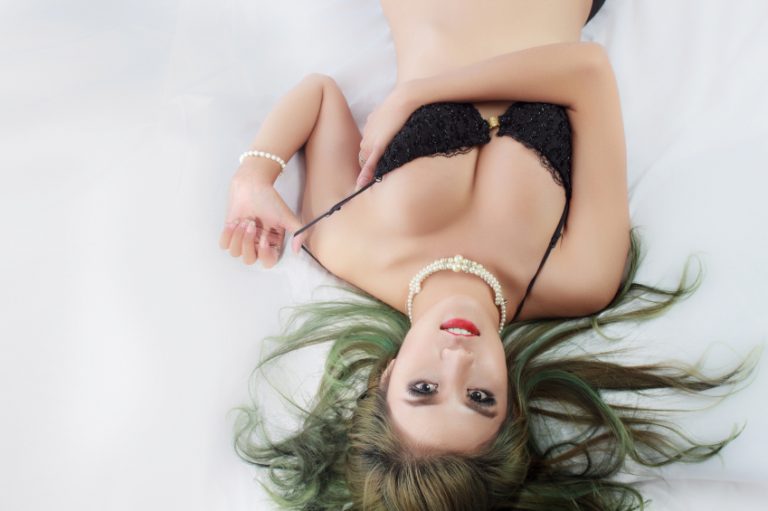 ---
When you meet up with a hot and sexy lady for the first time and you are thinking about what comes later, a lot of you will start to worry that your skills might not be enough to satisfy her. Getting a woman to orgasm can be really tough, especially if you aren't as familiar with their body as you could be. Thankfully, there are some essentials that you can learn about the female orgasm to make getting her off in the future so much easier for you.
Not every woman is the same and not ever orgasm will happen in the same way, but there are a few things that you can do in the bedroom to help get her there. Forget what you've read in the Kama Sutra or the strange tips you've seen online to make her squirt. Here on XEscorts we have the essential guide to the female orgasm and just what it is that you need to do in bed to really get her off.
Pressure is bad
'Under Pressure' might be a favourite Queen song to sing on karaoke, next to the classic 'Bohemian Rhapsody', but pressure in the bedroom is another thing entirely. It is the one place that you really don't want to pressurise someone, as putting someone under pressure to orgasm is never a good thing. When you do that, you are actually more like to get a fake orgasm in return, just so that you can go away and they can give themselves the attention they deserve.
The female orgasm is a tricky one. Sometimes it genuinely feels like rocket science with so many different steps to take to get her off. Honestly fellas, we sometimes find ourselves wishing we could get there a little quicker too, but in reality our bodies are, in a way, weeding out the weak from the pack.
Giving any woman the right kind of attention in bed is guaranteed to get her closer to orgasm than every before, but after a while she'll start to feel as though she has to orgasm. Make it clear to her that you aren't trying to pressure her and that you just want to make her feel good. Don't act as though you are in a rush and, in no time at all, you'll find her moaning and groaning beneath you.
The perfect set up
It isn't just you who feels bad if you don't get her to orgasm. A lot of women will feel bad about it too, hence why they might fake it. If a woman suspects that her body might not respond in the right way, she'll feel tense.
A good way to help her relax is to run her a hot bath. Let her relax and unwind in the bubbles and, as she starts to relax, promise her a long massage when she gets out.
When she does get out of the bath, rub some oil all over her body and massage. This will help her to relax and start to enjoy what you are doing to her. Feeling your hands on her body will also start to turn her on, especially when you begin teasing her a little by squeezing her ass and then going elsewhere.
Another great thing to do is a little dirty talk beforehand. Send her a sext during the day, saying you can't wait to see her and that you've been thinking naughty thoughts about her all day. It'll have her already in the mood before you even arrive!
The right mouth action!
Now this essential advice might be good to helping a woman relax and get ready for an intense female orgasm, but it doesn't tell you just what you need to do.
To begin with, the best time to get her to orgasm is through oral sex. A lot of women can't orgasm through penetration alone. They need clitoral stimulation, as it is believed that in most cases of female orgasm, around 80% come from clitoral stimulation. Oral sex gives your mouth the chance to warm her up for sex and to give her at least one orgasm beforehand.
Start by slowly licking and kissing around her pussy, planting light touches on her thighs. Then you should flatten your tongue and run it across her clit with firm presses. This will prevent your tongue from getting tired and also give her the chance to get to orgasm.
Listen to her moans and let her touch herself. A woman touching herself during sex doesn't mean you aren't doing a good job. She simply knows her body better and wants to orgasm with your cock inside of her. That can hardly be a bad thing, can it? She might really enjoy your cock in her pussy but need a little help. Let her stroke her own clit, or you could even offer to take over. Watch what she does first to learn what she likes in bed and then do the same!
What else do you need for a female orgasm?
The female orgasm seems complicated, but once you figure out what they like it is easy to get them there. Still struggling? We have another great tip for you: talk to them.
Instead of spending hours searching the internet for the answers, you should spend a little time talking to them. Sit down and discuss the things that you like during sex. The best time for this conversation is after sex, as you'll both be feeling very open to suggestions.
Ask whether they like your tongue running in circles around their clit or if they prefer your tongue pressing hard against it. They should tell you clearly what they like. If getting your sexy woman to talk is a little too challenging, listen to their moans during the act. If they start moaning and squirming against you, keep doing exactly what you are doing, as clearly it is working!
Have you got some other essential tips for the female orgasm that you'd like to share? Use the comment box below. You might just find a number of tips you had never even thought about before! Latest posts by Lara Mills
(see all)
---
---