The Sexiest Outfits For Bedroom Fun
November 9, 2015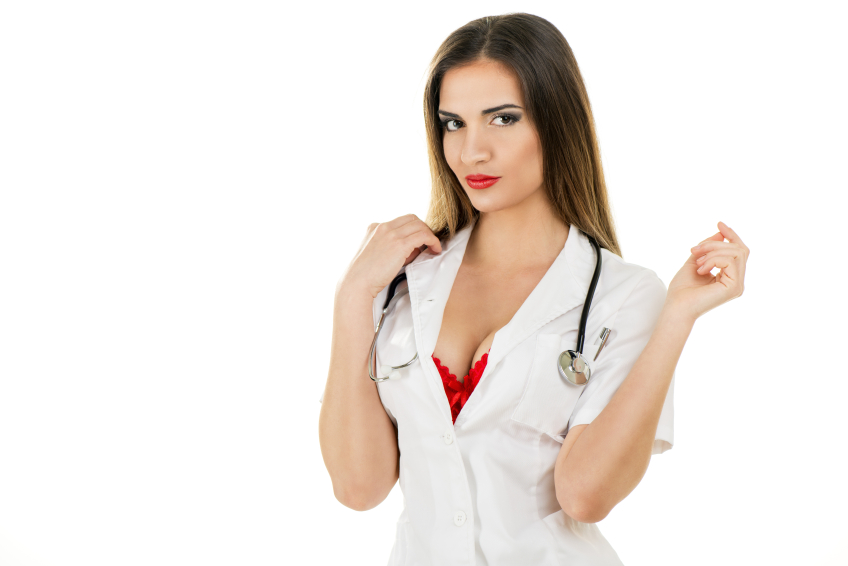 ---
As a woman I can tell you that there is no better feeling than seeing the look on your partner's face when you step into the bedroom in a sexy outfit for them to tear off later. You get to see their jaw drop and their cock rise to attention as you strut over to them, flashing almost every bit of skin that they wish to see. It is a lot of fun to do and a great way to tease your partner.
Sometimes though, it can be hard for us to decide which kinky costume we want to tease you with. It has to be something hot, sexy, and really memorable. We want you to think about it every moment of the day and remember what an amazing time you had taking the outfit off of our sexy bodies. So, of course, we here on the XEscorts blog have done the sensible thing and looked around to discover which outfits are the sexiest for women to wear in the bedroom.
Naughty nurse
It is pretty shit when you're feeling sick because you feel so under the weather that you mostly just want to lie down in bed and sleep forever. You don't want to do anything else, and sometimes even something as simple as eating can seem like a real chore.
Of course, that doesn't stop us from rising to attention when we see a sexy nurse heading our way. We're not sure if it is the fact that they are going to take care of us and meet all of our needs, or if it is the fact that the uniforms look so good, but a naughty nurse outfit is a must for everyone.
With a naughty nurse outfit, you usually get a crisp white uniform to slip on that shows a lot of tits and a lot of leg. It might also come with a cute hat that you can try to keep on for as long as possible, and white stockings to complete the outfit.
Why not try a little role play in this outfit? You could pretend to be a patient in need of an intimate examination, or perhaps you could play a doctor trying to help the naughty nurse with her technique? It is sure to be hot and fun.
Dirty cop
There is nothing quite as sexy as a cop, except for a dirty cop who will do just about anything to get what they want. Seeing the handcuffs dangling from the belt and the way they strut their stuff is a great way to get yourself in the mood.
Cop uniforms tend to vary quite a lot. Some might simply be black with a hat and handcuffs, but you might also find blue and even black and white with a cute tie. One key thing you will notice is that, on some sites, they have poppers instead of buttons so taking it off is a lot easier!
If you enjoy a little tie and tease, this is definitely the role play costume for you. You get to watch as they handcuff you, perhaps slowly stripping themselves down before you to drive you wild with desire.
Those wanting a really fun time with this role play might want to pretend to be a criminal caught in the act. The police officer might agree to let you off with a warning, if you do something for them. That is when the fun begins!
School mistress
We have all had a crush on a teacher in our times… it might simply be the fact that they are sexy, but our crushes are even harder to get over because it is taboo. Having sex with a teacher is so naughty and wrong, and yet it just seems to right.
The desire to be fucked by a teacher is one that many share, and because they are often so strict we want them to take control of us and tell us exactly what we must do to please them and avoid getting into further trouble… and usually they have a cane to persuade us if we need it.
A cane is often an essential part of the school mistress outfit, as they can punish us when we need it. This tie-in to BDSM is why so many dominatrix escorts have this outfit, because they can keep us in line with a crack of the cane on our ass.
A tight shirt reveals just enough of their chest to get us excited, and the short skirt can often rise up when they bend over in front of us to flash their ass… but be careful getting caught, as you might find yourself enduring six of the best!
Nothing at all!
Outfits are nice for a special occasion or simply for a sexy treat, but sometimes you can't beat going au natural. Can you really think of anything sexier than a woman standing in front of you wearing absolutely nothing?
This "outfit" is probably the best of the bunch for a number of reasons. You get to appreciate and worship every single inch of their body as they show it to you, and you don't have to spend ages helping them in and out of it. They are perfect as they are.
If you really want to appreciate it, get them to give you a strip tease. Sit down in a chair and tell yourself that you can't touch. Instead, simply sit back and watch as they take off every item of clothing to drive you wild. They might even tease you by walking close by so that you can touch them, before moving away again. They may even start to touch themselves and fuck themselves with their fingers while you watch.
Have you got a favourite sexy outfit that you like to see your partner in? Let us know in the comment box below. Latest posts by Lara Mills
(see all)
---