The UK Porn Acts Ban Has Finally Been Reversed!
February 1, 2019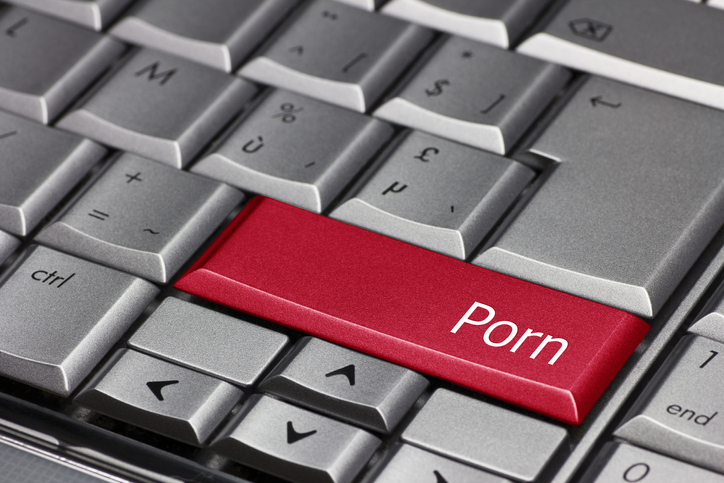 ---
Things don't look good for the future of porn in the UK. Not only is age verification still set to hit in April, but there are still bans on some of the porn acts shown in UK-produced porn. At least, there were until yesterday.
The Crown Prosecution Service published revised guidance regarding the Obscene Publications Act. This means that they will no longer prosecute a number of the porn acts they reported as banned in 2014.
Which porn acts were censored?
Back in 2014, the UK government tried to quietly change the way porn works. They did this by making an amendment to the 2003 Communications Act. This amendment essentially censored a number of porn acts from UK-produced porn, and meant that people could not distribute porn containing certain acts.
I say "tried to" because you'll already know about it. They were hoping that it might slip by unnoticed, but it was big news. Everyone was talking about it, and the reactions were pretty intense.
The reactions were big because of the porn acts that they wanted removed. People felt that they were deliberately targeting women and the BDSM community. So which porn acts were banned?
Spanking
Caning
Aggressive whipping
Penetration by any object "associated with violence"
Physical or verbal abuse (regardless of  if consensual)
Urolagnia (known as "water sports")
Role-playing as non-adults
Physical restraint
Humiliation
Female ejaculation
Strangulation
Facesitting
Fisting
The final three listed fall under acts the BBFC views as potentially "life-endangering"."
The new revised guidelines
Needless to say, many were not happy with this. Protests took place, including a facesitting protest outside of Parliament. It was a big deal, and many felt that it was ridiculous when the acts are consensual.
Pandora Blake and Myles Jackman are two of the many incredible figures fighting against this amendment. Yesterday, they took to Twitter to tell people that we had a "landmark victory" as the CPS published revised guidance on the act.
The guidance helps to explain the changes that have been made. As long as no serious harm is caused, it isn't linked to other criminality, the audience isn't under 18, and it is consensual, you won't be prosecuted for it!
It's not all good news for porn
You might be thinking "this is a great victory for porn!". I'm here to tell you that it is, but it isn't all good news. In fact, the 'unbanning' of these porn acts is a lot like taking one step forward and a giant leap back, thanks to the upcoming porn age verification.
In theory, age verification will prevent minors from seeing adult content. If you want to watch porn, you have to prove your age. Your passport or driving licence might be proof of this. Your credit or debit card can also be used. If you don't have appropriate ID to use, you can always purchase an Age Verification card from certain shops. They will tell the website that you are old enough to view the content.
Don't worry, you won't need to continue proving your age to a site in order to get access. The plan is for 'tokens' to be stored in your internet browser. These will then communicate with the age verification to prove that you're old enough.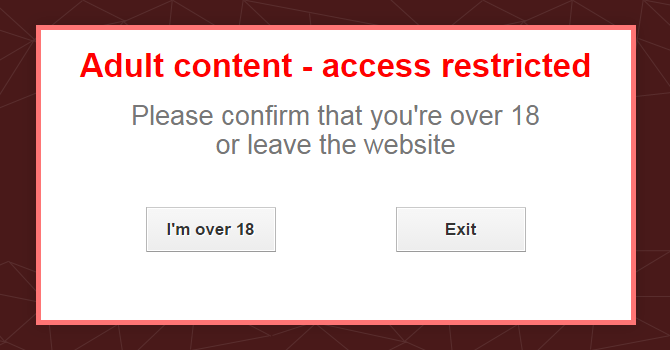 The problems with age verification
Some people might be thinking that this is a good idea. Stopping minors from accessing adult content is going to instantly work and there won't be any problems with it, right? Wrong. This is a step back for UK porn, especially given the recent victory regarding porn acts and the lifting of the ban on them.
Despite the many protests that this is a bad idea, the government are insistent on going ahead with it! It isn't going to work. Within 24 hours, we can expect to see hacks, explaining how you can create your own 'tokens' for your browser to "prove your age".
If you have a VPN showing you're in another country, you can get around it because the block will only affect the UK. People might start going to untrustworthy sites to get their porn, leading to an increase in cybersecurity threats. These aren't the only downsides, but WIRED do a far better job of explaining it than I do.
What's next for porn?
I'm overjoyed that the porn acts ban has been reversed, and that people will no longer be prosecuted for distributing porn containing them. However, it's hard to feel too happy about it when age verification is just around the corner.
What's next for porn? I'm not sure, but I am convinced that the porn block won't work. The internet will find ways around it. Let's just hope that the government come to their senses about it before the block is put in place. Latest posts by Lara Mills
(see all)
---