The UK Porn Capital Has Been Revealed!
March 15, 2016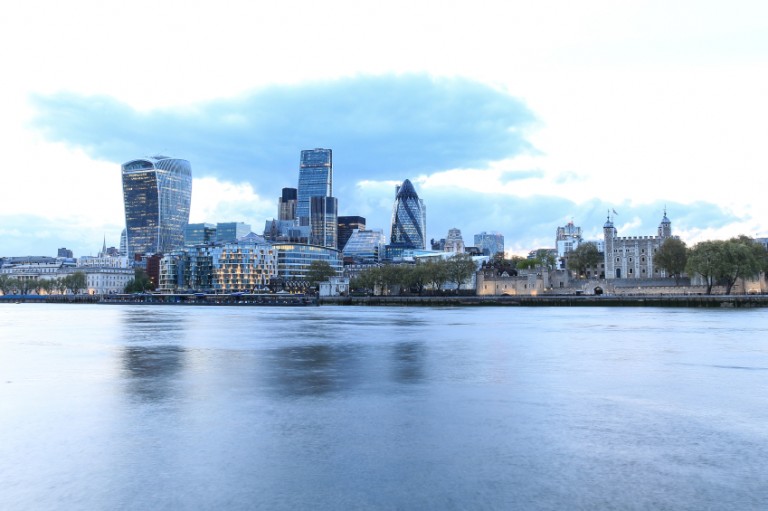 ---
UK porn hit some hard times when the powers that be decided that we weren't allowed to see certain things in British produced porn. Squirting isn't allowed, because who wants to see a woman orgasm so hard she actually physically squirts? They also said that things like facesitting, spanking, and even verbal abuse (even the consensual kind) aren't allowed any more. People thought that this might be the end of the UK porn industry, but all it has done is make the producers create new porn videos in new places… and has created a UK porn capital.
They have been getting creative with the things that they can and can't do in porn, but it seems that there are some things the different producers have in common. Many of them like to film in the same place in the UK. Want to know where the UK porn capital is? We take a look at the location here on the XEscorts blog, giving you all of the juicy details and looking at why this location might be a favourite place to go.
The busy city of London
London is the capital of England, so it should come as no surprise that the UK porn capital can be found right there.
The city is very busy. It is a huge city to explore, with plenty of locations scattered around that would be perfect for porn. Want to film in an old hospital? You can find one. Eager to find an office for a little role play? There are plenty available for you to choose from for your film.
However, saying that London is the UK porn capital seems like cheating. It is such a huge city that it would be surprising if more porn was filmed anywhere else. However, it seems that there is one London Borough that has seen more action than any other, and this is the UK porn capital.
And the UK porn capital is…
It seems that those eager to shoot porn have been spending a lot of time in the London Borough of Sutton. It sits in the south west of the city, and is by far the most common place for porn producers to go location scouting.
In fact, it is believed that over 125 porn films have been shot on location in Sutton. Yes, 125. That is a lot of sex and cum shots for you to enjoy! Now, while you might be thinking that the Sutton landmarks are the main features, it seems that there is something else drawing porn in… and that is car parks.
The car parks in Sutton seem to be the main place that porn videos are shot, with almost half of them being filmed in the town centre car parks. Now, can you guess who the main culprits are?
Time to move the Fake Taxi
The Fake Taxi porn videos are some of the most popular at the moment. The thought of women jumping into a taxi with a man and being seduced by him is a huge turn on. We want to see what the seemingly innocent people do once they climb into the cab.
It seems that Sutton was a favourite location for the Fake Taxi production company. They seemed to confirm that they shot a lot of videos there by hitting Twitter. They shared a tweet saying "It's all over the papers. Think its time2move2another town".
Given the fact that the idea of the Fake Taxi has well and truly divided people, that's probably a good idea. While most porn viewers find the idea a turn on, there are some who hate it. So, where else could they go around the UK for some great porn locations?
The best locations for porn
Car parks are some of the most popular places not just for sex, but also for porn. Doggers use car parks as discreet locations to meet up with others. If things don't turn out well, they can simply drive off. No wonder the Fake Taxi company liked to use the car parks around Sutton for their videos!
While some porn films are shot outside, most are done indoors. The last thing you want is for your stars to get really cold, or for the authorities to turn up and move you along. Choosing a studio or another indoor location seems like a good idea, right?
Studios can get boring, though. That is why many will transform them to make them seem like houses… or they will actually just use a house. They have all of the furnishings there without having to add anything, so they can concentrate instead on making the fun stuff.
What about the sex capital?
So, the UK porn capital seems to be Sutton in London. We wonder what the London escorts think about this. Do you think that this makes Sutton the sex capital of the UK as well? If you take a look at the XEscorts website, you'll see most of the escorts are in London, with Kensington and Chelsea being the most popular location at the moment.
Do you think that makes Kensington and Chelsea the sex capital of the UK? Where do you think that the next UK porn capital will be? Is it going to be in London, or will producers start travelling further afield for those great locations? Latest posts by Lara Mills
(see all)
---
---