Three's a Crowd… Pleaser: Guide to a Successful Threesome
August 7, 2023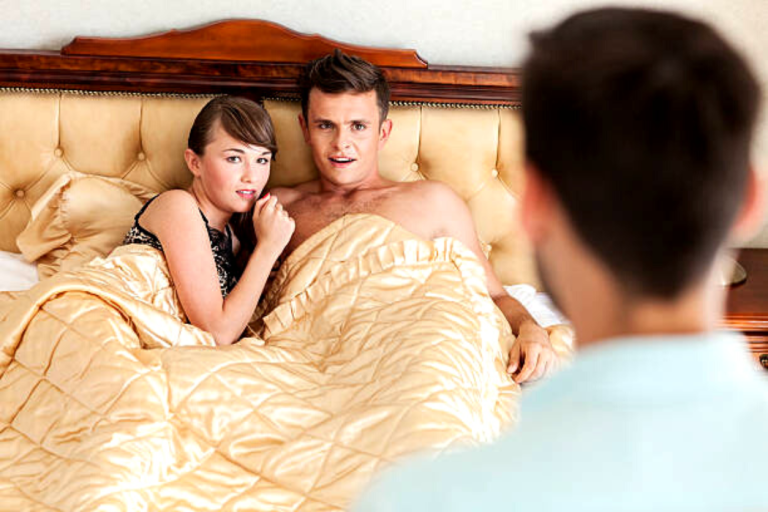 ---
So, you want to have a threesome. Congratulations, you've taken your sex life to the next level! But are you sure you know the exact way to do it? Do you just ask two random people to join you in bed? Do you put up a Craigslist ad and hope for the best? Fear not, we're here to guide you through the ins and outs of this magical sexual fantasy!
First of all, let's check out some of the most intriguing and sexually satisfying positions when practicing threesomes… And get ready to have a laugh reading some of these names!
The Cowboy Threesome Pose
The Cowboy pose, also known as the Triple Lindy, is a versatile position that allows all three participants to have equal access to each other's erogenous zones. One person lies on their back while the other two straddle them facing each other. This allows for a wide range of activities, including oral, manual, and penetrative sex. Just be careful not to bump heads, unless you're into that sort of thing.
The Double Dipping
The Double Dipping position is a favourite among those who enjoy simultaneous stimulation. One person lies on their back while the other two take turns performing oral sex and penetrating them from behind. This position requires a bit of coordination, but the end result can be mind-blowing. Just make sure everyone is comfortable with the arrangement before diving in.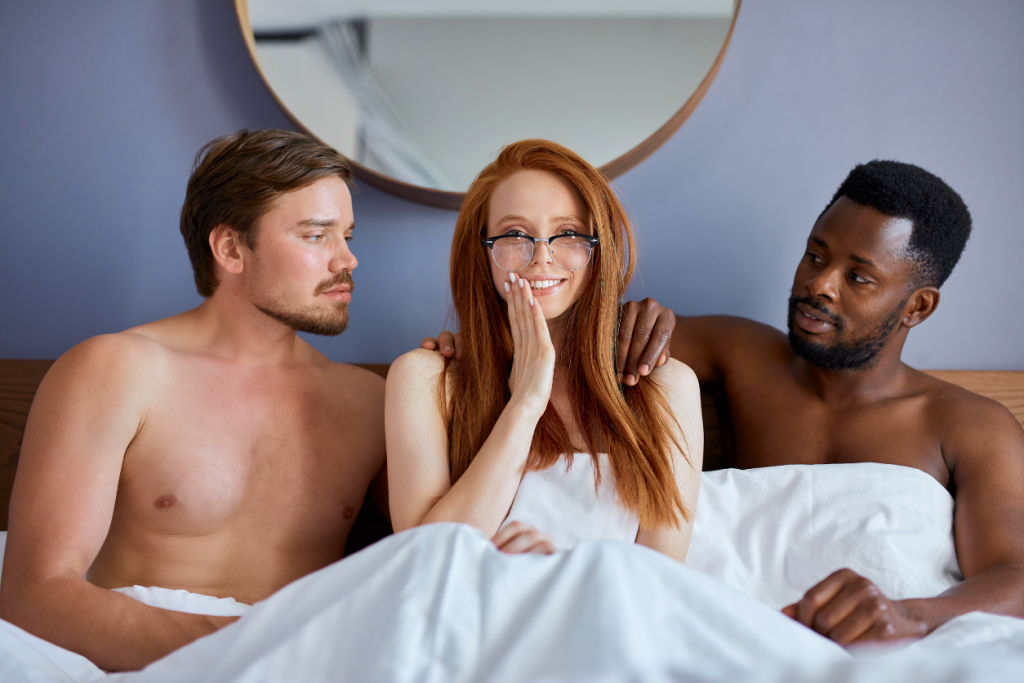 The Sandwich
The Sandwich position, also known as the Eiffel Tower, is a great way to involve all three participants in one steamy session. One person is in the middle while the other two sandwich them from either side. This allows for a variety of activities, including kissing, touching, and penetration from both ends. This position requires a bit of teamwork, but the end result can be incredibly satisfying for all involved. Just be sure to communicate and check in with each other throughout the experience.
The Human Pretzel
This position is not for the faint of heart (or the inflexible). It involves all three participants contorting themselves into a pretzel-like shape, with limbs intertwined and faces buried in various body parts. It's like a game of Twister, but with more nudity and less spinning. Just be careful not to pull a muscle or accidentally elbow someone in the face. Now, I know what you're thinking. "How is this even possible?" Well, with enough creativity and flexibility, anything is possible. Just make sure you have plenty of pillows and blankets on hand to cushion any awkward falls or accidental collisions. And don't forget to take breaks and stretch in between positions, unless you want to wake up the next day feeling like a human pretzel yourself.
These are just a few of the many positions you can try during a threesome. Get creative and see what works for you and your partners. Just remember to communicate and ask for consent before trying anything new!
Post-Threesome Debrief: What Worked, What Didn't, and What's Next
Lastly, let's talk about the aftermath. You've just had a threesome, congratulations! But now what? Do you cuddle? Do you high-five and leave? It's up to you, but I recommend some kind of post-threesome debrief. Sit down with your partners and discuss what worked, what didn't, and what you might want to try next time (if there is a next time…). It's like a team meeting, but with more orgasms! 🙂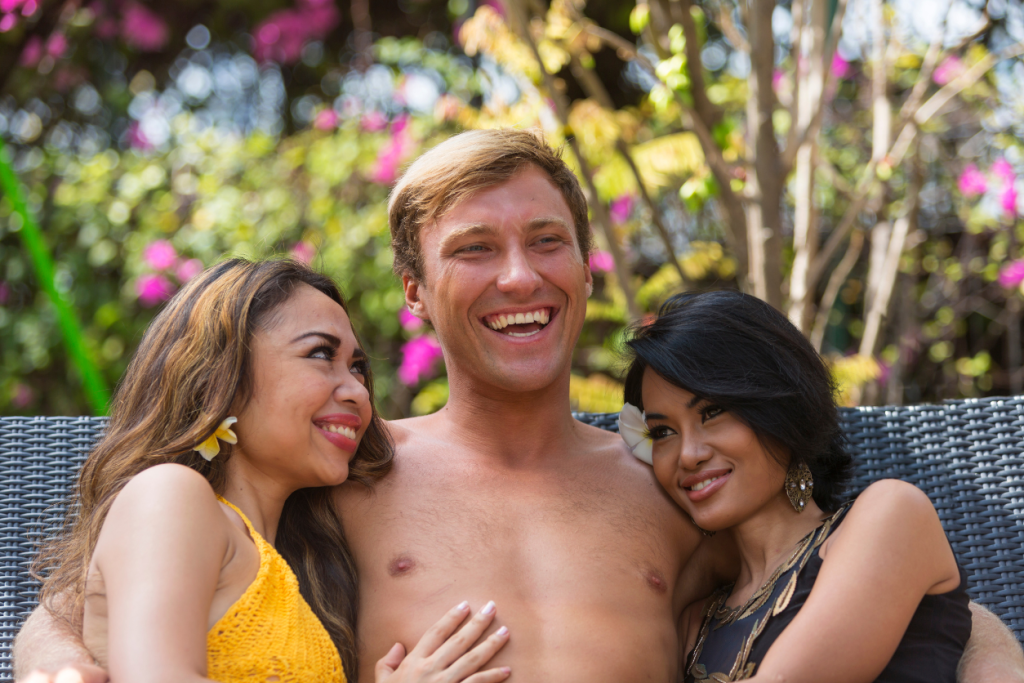 Happy Threesoming!
Experimenting with different positions and activities can add a whole new level of excitement to your threesome experience. Whether you're into the Cowboy, Double Dipping, or Sandwich positions, there are endless possibilities for pleasure and satisfaction. Just make sure to communicate with your partners and listen to their cues and feedback throughout the encounter.
And finally, don't forget to have fun! Sex should be enjoyable and pleasurable for everyone involved. If something doesn't go according to plan or someone gets a case of the giggles, just roll with it. Laughter and spontaneity can make for some of the best memories.
Go forth and explore the world of threesomes with confidence and enthusiasm. And remember, at the end of the day, it's all about having a good time with people you trust and respect. Curious of trying out our DUO companions for a marvellous threesome experience? Click here!
Happy three-waying!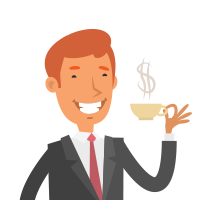 Latest posts by Martin Ward
(see all)
---