Top Security Tips For Escorts
November 23, 2015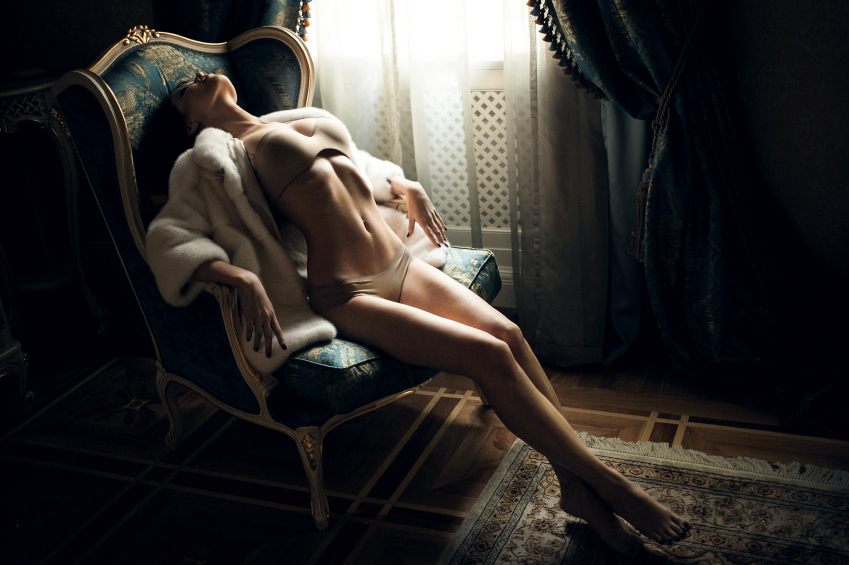 ---
The sex industry is a difficult one to be a part of at the moment. Countries all around the world are trying to decide whether sex work is real work, and when it comes to escorting in particular, they aren't sure if it is. They think escorting is as simple as lying on your back, but we all know that it is a lot more complicated than that. The problem is that all of the changing laws are making it harder for escorts, and so staying safe is more challenging than before.
As an escort, your safety and security is top priority. If you don't feel comfortable with a client or in the location you are staying in, you can say no to the client and go somewhere else instead. Here on the XEscorts blog we take a look at the top security tips for escorts and give you some handy hints for keeping yourself safe and secure.
Getting to know the client
When you arrange a date with a client, you might feel perfectly happy telling them exactly where they need to know if you have met them before, but most of the time you will instead give them a landmark to go to that is close to your address and can be seen from the address, but without giving them the specifics.
This might seem like a very roundabout way of doing things, but escorts do it for a very important reason, and that is to get to know the client a little bit better. Speaking to them on the phone doesn't tell you a lot, but seeing them in person does.
Usually, the client will ring to let you know that they are at the landmark. This gives you the chance to see if they are really alone. If they are, you know that you can give them further instructions. The vantage point you will have lets you watch and see if they do anything suspicious.
If they do make any moves while on their way to yours that make you feel uncomfortable, you don't have to meet them. You can simply tell them that something else has come up. If not, you can enjoy the date, but continue to get to know the client. If they become a regular it will help you spot any unusual behaviour and keep you safe.
Let others know what is going on
Most laws around the world mean that escorts have to work alone. If they don't, they can be charged with working in a brothel, despite the fact that a lot of escorts simply live together for their own safety.
In order to avoid being arrested and charged with something they are doing only for their safety, escorts will choose to live alone instead, but this can present you with a whole new set of problems.
The best way to protect yourself when you live alone is to let someone else you know and trust keep up to date with what is going on. If you have a date that will be with you for an hour, tell them that and let them know when you should be free. After your date, contact them to let you know that everything is fine.
It's good to have a backup as then you will always have someone else looking out for you and checking on your safety without you breaking the laws regarding two escorts living in the same building.
Be careful what you put online
The internet has made it very easy to share information, which is both a blessing and a curse. In just a few clicks you can let your regular clients know that you will be touring near them, but people can also learn your routines and patterns based on what you post online. Even pictures taken in your apartment can give it away, especially if it is an apartment used often by escorts.
Avoid putting too much information online when advertising, and this can include your photos. A lot of escorts choose to blur their faces so that they aren't disturbed or harassed in the street by people who have seen their adverts.
If you are moving to a new location, take a look online at the information available. You might find that it has a reputation, which can lead to unexpected calls in the night, so take care when choosing the perfect location for you to work from.
If in doubt, say no
The beauty of being an escort is that you are free to choose. You can choose your own working hours, where you work, what you do, and best of all is that you can also choose your own clients and who you will see.
When you work as an escort, people often wrongly assume that you have to take every single booking, but many escorts use their gut instinct to tell them whether a client is trustworthy or not. They will listen to them on the phone when making the booking and, if they feel unsure, will refuse the client. You have this power too. After all, it is your safety that is a concern. The client might be upset about it, but genuinely good clients will understand that you might have reservations.
Of course, your gut can't tell you everything, which is why a lot of escorts will use the Ugly Mugs system. Ugly Mugs is the bad client database, and you can actually check incoming calls against the list of numbers in the bank. If they have been reported, you'll be able to see why and just what they were reported for, which can save you a lot of trouble.
Do you have some other top tips for escort safety that you'd like to share? Use the comment box below. Latest posts by Lara Mills
(see all)
---