Tricks To Spice Up The Cowgirl Position
November 7, 2016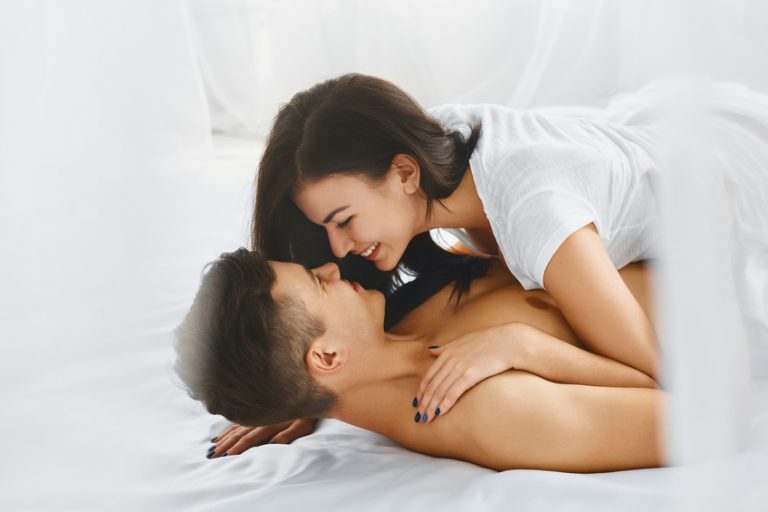 ---
Ask people about their favourite sex positions and you will find the same ones up there, right at the top. Doggy style is one of them, but another popular position is the cowgirl. In the cowgirl position, the woman gets on top and takes control. How fast and hard or slow and sensual you go is up to her. You are entirely at her mercy as she rides your cock until she cums.
The problem is that, for a lot of people, it can get a little stale. You want to do something more exciting in the bedroom, but the position is a lot of fun. Plus, for many women it hits the perfect spots for them to have an intense orgasm. So what can you do?
Thankfully you will find a number of ways to spice things up and make it more exciting. Not sure where to start? Don't worry. We have some great ideas for you to try right here on the XEscorts blog.
Keep some clothes on
Sex always feels more exciting when you have a bit of a time limit. It might be that you have somewhere to go and have to rush. Or perhaps you just want to have some hard and fast sex that feels absolutely amazing to you both. Whatever your reason for wanting the thrill and rush of fast sex, the cowgirl position can give it to you.
Instead of stripping off completely as you might usually, do, you should keep your clothes on. There is something incredibly kinky about fucking while still wearing your clothes. It is even hotter if your partner has on a dress or a skirt. You get to lie back and feel their pussy sliding around your cock while they are still wearing their clothes. It is a huge turn on for you both!
A different setting
When you think of the girl on top position, you might find that you are imagining the man lying back on a bed with the woman on top of him. We all do it. When we think of sex, we think of the bed. However, fucking all of the time in bed might actually be having a huge impact on your sex life. Time to mix things up a little!
You can do this by simply changing rooms. Get out of the bedroom and try a new environment. Why not fuck on the floor of the living room? It is kinky and fun, and will definitely work to spice things up a little! Not comfortable on the floor? Move to the sofa for your fun.
Reverse cowgirl
The cowgirl position is popular for a reason. It feels fantastic for the woman as it slides your cock into her pussy at the perfect angle. Plus, she can slow down or speed up depending on what kind of kinky fun she is after. However, you might decide to try and spice it up in a different way… such as the reverse cowgirl position.
This position is basically the same but reversed. The woman turns so that she is facing your feet and fucks you this way. It still feels fantastic for you both and, if you are an ass man, you'll love it even more. You can stare at her ass as she bounces up and down on your cock. Definitely a fun way to spice things up!
Your favourite sex position
We all have our favourite sex positions. While doggy style is one that many people turn to when they want a rough and hard fuck, cowgirl is perfect for when you want the lady to take control. She can climb on top and slowly grind up and down on your dick, while you tease her tits and clits with your hands. It looks good and feels fantastic!
But is the cowgirl position your favourite? We want to hear from you. Let us know what you think by leaving a comment in the box below and telling us all about your top position. Is this position on their? Let us know! Latest posts by Lara Mills
(see all)
---