The Ultimate Guide To Buying Your First Sex Toy
October 14, 2017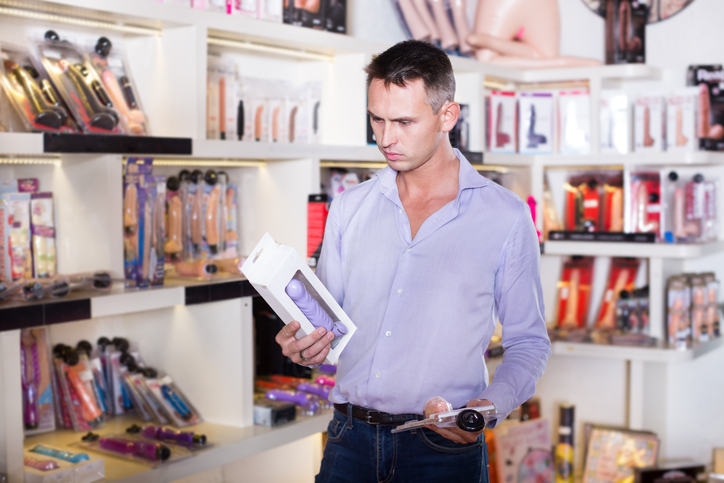 ---
There are so many different toys out there that you can buy for your pleasure. However, if it is your first sex toy, it can be difficult to know exactly where to start. How do you know which toy is going to be perfectly suited to your needs? And are some brands better than others?
Sex toys can be a pleasure minefield for those who have no experience with them. There are so many toys and things that they can do that it is tough to know what to buy. So why not use our ultimate guide to help you buy your first sex toy?
What do you want?
First of all, you need to ink about what type of toy you want. This might seem like a vague question, but it helps if you can take the time to sit down and really think about what kind of toy you are looking for.
Do you want a toy purely for solo play? Are you hoping to share it with your partner? Perhaps it is something you want to simply spice up foreplay? By thinking of the purpose of the toy, you can really help to narrow down your options.
Still not sure? Think about the type of stimulation you want. Do you want manual stimulation or do you like the idea of a toy doing all of the work? Thinking it through will help you to figure out the best toy to suit your desires.
Think about your budget
You should also think about your budget. You might think "I'll just buy whatever toy I want", but you need to think carefully about it. Toys can vary in price by a lot. You could buy a bullet vibrator from Poundland or you could spend a lot more if you aren't careful.
Set a limit of how much you are happy to spend on a toy, and be realistic. Are you sure you aren't going to get to the checkout and decide it isn't worth it? For your first toy you don't have to spend a fortune, especially if you aren't sure about what you want.
Take a look at the cheaper toys first and make sure you check out the reviews. Not just the reviews on the website you are looking at, but also reviews written by sex bloggers. They'll have experience with a number of toys and can often tell you how the toy compares to others. This can help you decide whether it is worth the money or whether it is better to shop around.
Want to save a little more? Check the deals on websites. A number of sex toy websites will offer you money off your first order if you sign up to their newsletter. Usually you'll get an email with a code, which you can then use to get a set percentage off what you buy. So you get a bargain and hopefully a great first sex toy!
Stick to the basics
You might have a firm idea in your head about a certain type of toy you'd love to get. Perhaps you have always desired a fucking machine to just take you, or maybe you want to opt for something a little more shocking with electro stim.
It can be tempting to dive straight in. However, for your first sex toy you should really stick to the basics. If you don't, you might actually find yourself overwhelmed and intimidated by the toy that you buy.
Start off with something simple that is easy to use. The smaller the better. You can always work your way up to the bigger sex toys. Cock rings and vibrating bullets are perfect for beginners. They are small, easy to store, and easy to use. Plus, they are ideal for couple play!
What was your first sex toy?
The first time I bought a sex toy I felt truly overwhelmed by the options before me. I had no clue where to start, but thankfully the shop I was in had friendly staff. They gave me suggestions on what to buy, making sure the suggestions were going to suit my budget.
However, most people now choose to buy their first sex toy online. It is more discreet and there are more options, but this also means getting advice is tough. By checking reviews and sticking to the more basic toys, you'll find it easier to meet your desires.
What was your first sex toy? Mine was a simple but powerful vibrating bullet. Share your suggestions on the perfect first sex toy others should buy by leaving a comment in the box below. Latest posts by Lara Mills
(see all)
---