Unusual Toys: Sex Toys With A Difference
October 19, 2017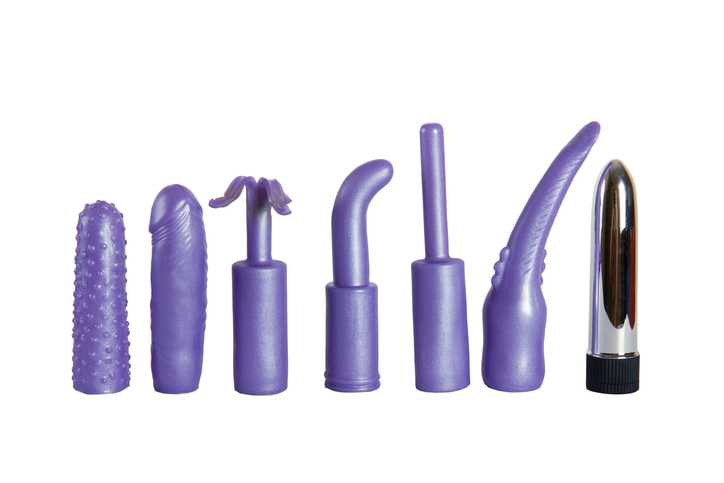 ---
When you think of sex toys you might think of things like dildos for women and fleshlights for men. You might even add the occasional butt plug to the mix or a vibrating bullet, which has many uses, just to spice things up. But the majority of these toys are still pretty vanilla and standard when it comes to the world of sex.
However, not all toys are shaped like cocks. Some of them are a little more unusual. They might have strange shapes or weird ways of working, but for those looking for something different they really hit the spot. So here are the unusual toys you should check out.
Satisfyer
When we think of clitoral stimulation, we tend to think of things like vibrating bullets. These tiny bullets often pack a lot of power and are small enough to not be too intimidating in the bedroom for beginners. However, because they are so small they usually don't have a lot of functions.
In comes the Satisfyer to completely change the game. This toy works in a completely different way… by sucking on your clit. Most women will tell you that sucking on the clit is going to do nothing, but the Satisfyer toys do it gently. They also vibrate a little to provide you with "incredibly intense orgasms within minutes". That's a hell of a promise!
Admittedly they don't look much like sex toys. If anything, they look more like the kind of expensive facial toners you might see selling in stores to help reduce wrinkles. So to the untrained eye, this will be fine sitting in your bathroom. And yes, they are waterproof too!
Hot Octopuss
Suction isn't the only unusual method you can use to give yourself an orgasm. There are plenty of companies out there trying something different to vibration, as they want to create unusual toys that you want to buy.
Hot Octopuss think they have it. They have created "The World's first Guybrator™ with patented PulsePlate Technology™". This sounds interseting, but it basically means that it is a sex toy that oscillates, instead of simply vibrating.
These toys have proven to be incredibly popular, especially for those who have bought the Pulse III Duo, which has a vibrating side just for her. However, it is arguable that the men get the better end of the bargain, as they are "designed to deliver the most powerful and unique orgasm".
ElectroStim
If suction and oscillation aren't doing anything for you, you might want to think about trying something like ElectroStim. Adding a spark of electricity safely into the bedroom is fantastic for those eager to try something new in BDSM and in their sex toys!
One of the leading companies at the moment is ElectraStim. They are providing people with all kinda of different ways to explore, from stimulators to cock rings and even "the world's first electro-stroker".
There is something incredibly thrilling about electrostimulation in the bedroom. It helps to take things to a whole new level, so it is no wonder that more and more people are eager to buy these unusual toys to try out. Just make sure you follow the safety information so things don't get a little too intense for you.
Unusual toys you own
When it comes to sex toys, my drawer is pretty vanilla. I've got the standard things in there, such as bullets, rabbits, a variety of lubes… but nothing too exciting or extreme. It can get a little boring, and so looking at unusual toys makes me think I need to upgrade my drawer.
Do you own any unusual toys of your own? Are most of your toys pretty tame? I'd love to hear from you!
Which of the unusual toys above would you love to get your hands on? Would you try the electrostim male masturbator, or would you rather try the oscillating toy? Leave your comment in the box below. You can even tell us about more strange toys you've heard about! Latest posts by Lara Mills
(see all)
---