What We Can Learn From The Randy Red Carpet Couple
June 26, 2015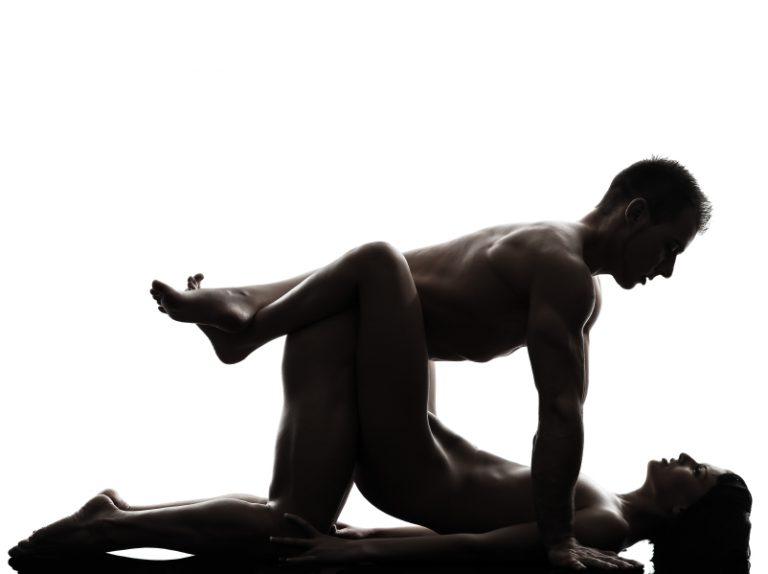 ---
The Cannes Lions International Festival is a huge deal each and every year, with thousands flocking to the south east of France to see if they can catch a glimpse of the stars and get an eye full of the talent there.
Festival go-ers this year got more than they bargained for though, when news began to spread about what some people had been getting up to on the red carpet. Not long after that a picture started to circulate on Twitter showing a couple having sex in possibly the most iconic place at Cannes: the red carpet.
Sex in public is bad – when you get caught. So what can we learn from the randy red carpet couple about public sex?
What happened?
David Griner is the managing editor of Digital for Adweek, and is also the creator and host of Adweek Chat. He was at Cannes for the same reason that many others were – they wanted to see the amazing things that would be shown at the Cannes Lions Festival.
However, when he looked out of the hotel room he and several others were in at four in the morning he probably only wanted to see how beautiful everything looked in the darkness, with the red carpet lying underneath a big glowing sign saying "will see you in the morning!"
The guests at the party in that room were in for a shock, as clearly beneath the sign they could see two people having sex. Their shoes were thrown some distance away and they were there for a long time (at least twenty minutes, according to witnesses), so they weren't at all bothered by their audience.
David Griner explains the reactions on the balcony: "As I was getting ready to leave, I pointed across the street and said, "Hey look, two people are having sex on the red carpet." The few of us remaining all watched the scene unfold, occasionally looking at each other with the "Is this really happening?" face. Since we couldn't really see the couple's faces, I snapped a photo with my iPhone just for a laugh."
Going viral
When Griner shared the picture on Twitter with the comment "Mad respect for this couple having blatant sex on the #CannesLions red carpet just now", he didn't expect it to get the attention it did.
However, by the end of that day the picture had been shared over 400 times on Twitter alone and was beginning to crop up on the front pages of newspapers everywhere.
He points out on the Adweek website that "Cannes has no shortage of illicit activity, but usually it's just the drunken debauchery of the entitled rich. This time, despite the exhibitionism of it, the whole scene felt heartwarming and empowering in its own weird way."
As of yet, the couple has not been identified, and if they will ever come forward we don't know, but Griner believes that we can learn a lot from this horny couple fucking on a red carpet in the south of France.
Memorable moment
"I think the whole thing was oddly sweet and admirably adventurous," Griner says when talking about is reaction. "We all joke about embracing the YOLO mind-set, but this one really sets the bar, and a lot of people seem to agree that the couple deserve credit for seizing one hell of a memorable moment."
I absolutely agree. They chose the spot that is usually the centre of attention for their earlier morning romp and managed to go for at least twenty minutes, despite the fact that there were security guards only a short distance away.
It seems that this couple are showing us how public sex should be done, and that the key is choosing places that will not only make great memories, but can also be perfectly quite while still being public at the right time.
For them, it was the red carpet. Yes, there were guards only a short distance away, but it seems that they did not spot the horny couple as they got down and dirty, and clearly the couple weren't making too much noise, otherwise attention would definitely have been on them!
The best public sex
It will be very hard for someone to come up with a better place to have sex in public than the red carpet, but we can give you some suggestions that people seem to love. Having sex in a car is a popular one, especially for those taking a long journey across the country and they simply cannot wait to fuck each other hard.
The park is another common place, as you get the thrill of having sex in the wild while still being close enough to home that you can run there if you need or want to. When it gets later, many couples will sneak off to roll in the grass and fuck against a tree just because they can.
However, a public place that seems to be getting more and more popular is a fitting room. When your partner is trying on some sexy clothes, ask if you can join her. You'll have to keep the noise down to avoid being caught, but the mirrors everywhere will make it even more exciting, and the sneaking will be a huge turn on for the both of you.
Have you had sex in a place more public than those above? Can you been the couple caught on the red carpet with your public sex story? You can share it with us by leaving a comment in the box below. You might even be able to suggest the best ways to have sex in public without getting caught, so share your secrets with us! Latest posts by Lara Mills
(see all)
---