What You Can Learn From The Porn Women Watch
July 30, 2015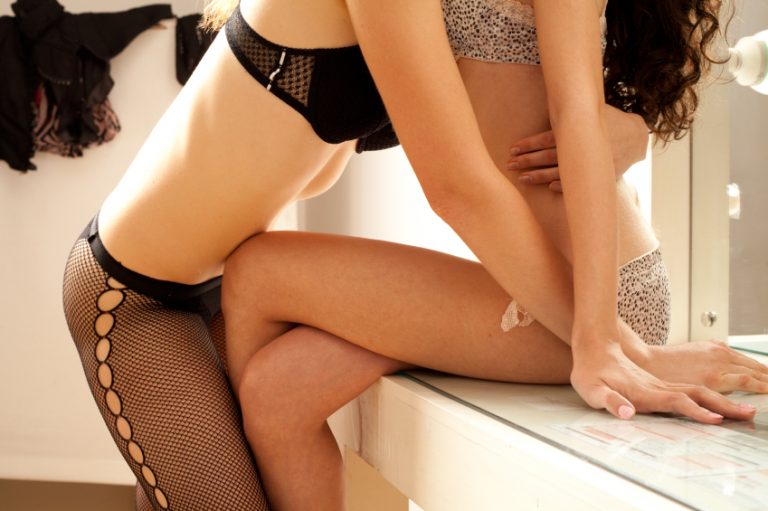 ---
Sorry guys, but we women love watching porn just as much as you do. We love opening up the laptop, taking out our favourite toy, and rubbing our hands all over our bodies as we watch two people fucking on the screen.
Thankfully, Pornhub has been working hard to answer a question we didn't even know we needed answering. They have told us all about the type of porn women are searching for, and that has got us thinking. If you're curious about the type of porn women really watch, read on, as well tell you what our favourite pornos are and just how knowing that can help you be better in the bedroom!
Pornhub Insights
Back in September last year, Pornhub released one of their "insights" into the kind of things people search for on their websites, but this time they wanted to show us "what women want" and told us about the kind of things women have been searching for on their website.
As Pornhub explains, "apparently they want to watch a bunch of gay sex", as they point out that the top categories that are searched for by women are as follows: lesbian, gay (male), teen, for women, and ebony.
Obviously, this perked everyone's ears up. Women actually like watching lesbian porn more than any other kind of porn, and of course we know how much men like watching it too. They love watching hot women lick pussy and fucking each other with their fingers. However, that wasn't enough for us. We wanted to know more. We wanted to know more about women and the porn they wanted.
So Pornhub did their duty and went back to the data, checking out what women like to watch now. However, they noticed a slight change. While lesbian was still the favourite thing to search by far, it seems that things like threesome, squirt, black, and cartoon had managed to sneak onto the top five list. Gone were the gay (male) sex and the teen searches.
What does that mean?
You might be thinking "this is very interesting" and not really seeing why this is important for us to know. For a start, Pornhub is known among women as not being very female friendly. Yes, they have their "for women" category, but their idea of "for women" is couples having slow sex with cheesy music in the background. We women like seeing rough sex just as much as men do, and I think that is why we are looking for lesbian porn. Yes, there are films where a lesbian seduces someone, and it is all slow and steamy, but there are also the ones where it is fast and incredibly hot to watch.
With lesbian sex, the focus is on women and the pleasure they will receive. Men are completely out of the equation, which means we aren't left wondering how long until the man ejaculates and the action is over. Instead, we can simply enjoy the licking, finger fucking, and strap-ons that lesbian sex involves.
Many women are curious about what it would be like to have sex with a woman, and so watching lesbian videos is a great way to get a taste of it, without having to go seeking someone to actually do it with.
Things like "real massage cam", "man eating pussy" and "hard rough fuck" were also popular searches this year, and so we should be making notes of just what these hot searches can teach us in the bedroom.
What can we learn?
The searches actually tell you a lot about the kind of things that women are looking for not only in porn, but in the bedroom. So what lessons can you take away from a woman's love of lesbian porn?
As "lesbian" and "man eating pussy" are popular searches, it should be no surprise that we women want our pussies eating, and we want it done right. If you want to know how to do it, get watching lesbian porn. They will gently kiss around the cunt, using the very tip of their tongue to lick at the clit and drive the woman mad with desire. They won't change what they are doing there very much, as they want the woman to experience as much pleasure as possible, and so they will find one method that works and stick with it.
With "real massage cam", they want to watch a man carefully massaging their hot woman, slowly rubbing their hands up and down their legs before gently teasing their pussy. They want to see the focus entirely on the woman, so every now and then you should take the time to pleasure your partner without wanting to have sex. Yes, sex can be a part of it, but make sure sex ends when she has an orgasm and not when you do to make her feel amazing.
Of course, a favourite for many is the "hard rough fuck" that many are searching for, and we are pretty sure you know what that means. We want you to fuck us and fuck us hard, making us scream out your name as we come. We want to feel the force of your cock slamming into our pussies again and again. We want to beg you for more. Slow and sensual sex is nice, but a hard rough fuck is even better.
What are the other important lessons we can take away from the porn that women watch? Do you think there are lessons to learn, or is the porn that we watch completely different to what we want in the bedroom? You can let us know by leaving a comment in the box below. Latest posts by Lara Mills
(see all)
---