Why Do We Love Bad Tow Truck Porn?
October 23, 2015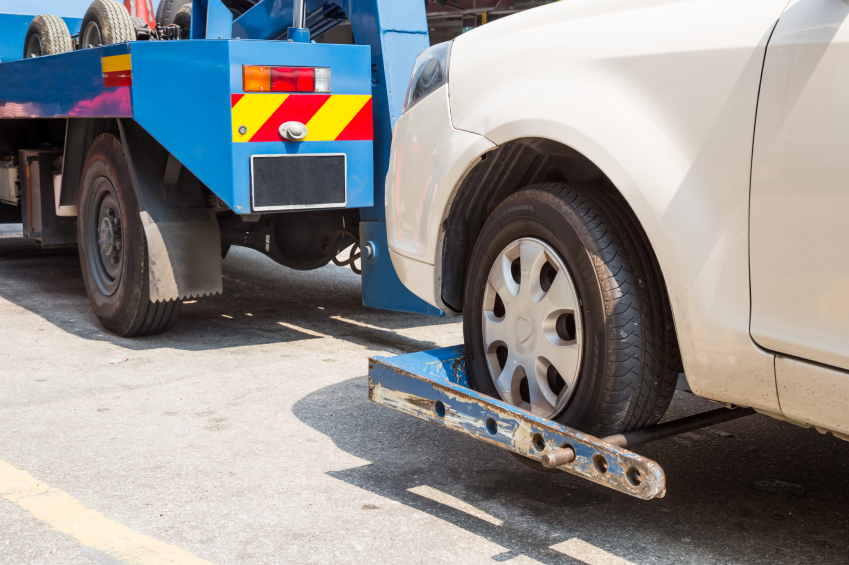 ---
Almost every single day a new kind of porn will hit the internet. Most of the time it will disappear as quickly as it popped up, with only a few people taking notice and barely any actually enjoying the content. It is hard to try and produce porn that is different and still enjoyable to watch, but some porn producers have been paying attention to what we really like.
Porn videos like fake taxi and fake cops do well, as we like to see these situations set up. We know they aren't real and that it doesn't really work like that, but we all have our fantasies, don't we? Porn videos are simply our fantasies acted out to perfection for us to wank over on a late night.
It seems that in the UK, and especially in England, they are going mad for the bad tow truck porn videos… but just what are these videos all about, and why do we love them so much? Here on the XEscorts blog we take a look at the videos just for you.
Bad Tow Truck
Bad tow truck is pretty much what you would expect. As with the fake taxi and fake cop videos, it shows "real" sexy situations that the workers get themselves into, except instead of using a police car or a taxi as the setting for it, they have a tow truck.
Basically, the tow truck driver is just trying to do his job. He is going around, finding cars that have been parked illegally (either outstaying their welcome or parked in "no parking" zones) and starts to tow them away.
As he loads the cars up, the owner comes along and starts to beg the driver not to tow their precious car away. The women are given the option of paying some money now or even more at the lot. Some pay, and some then start to beg asking if there is another way that they can resolve this.
Well, this is porn, so of course there is another solution! Blowjobs and frantic sex mean that the ladies not only get their cars back, but they also don't have to pay a fine, and the hard working tow truck driver gets some great memories. Everybody wins!
Real kinky situations
The reason that we enjoy watching things like bad tow truck is because many porn videos parody situations in real life. How many porn videos have you seen where the hot and horny girls at the house party don't have the money to pay for a pizza, so they'll enjoy an orgy with the delivery guy and the pizza will go cold?
It is bringing a fantasy to life and saying that it is a "real" situation that has happened, and porn is always more entertaining when they sell it as "real", isn't it?
We love seeing the different ways that people try to get out of these situations. Okay, so a lot of them, if not all of them, have been staged, and not even subtly so. How many times do the horny women look directly at the "hidden" cameras around the truck without batting an eyelid?
It gives us the hope that we might find ourselves in a similar situation in the future and, if we did, would we really refuse it? I think plenty of us would be happy to do some of the hot and kinky things they do in that truck for the sake of some money, don't you?
Taboo
Of course, the biggest selling point is that this is very much a taboo. You wouldn't usually offer a tow truck driver a blowjob because, in many cases, they would refuse and still tow your car anyway.
However, this is porn, which means you can get away with a lot more things. You can be as naughty and kinky as you want in porn and it will still all seem perfectly normal, and we like to see people doing the naughty things we have always dreamed of doing.
We get to see them acted out by some of the hottest porn stars, so if we don't get the chance to try the kinky role play situations out ourselves, we can see the way that they can go. We can even get ideas from the videos about the things that we can try out when we do find ourselves in these hot scenarios.
The best thing about watching porn videos of taboos is that they are said to be wrong, and if someone tells you not to do something you want to do it even more. It makes the whole thing hot and we can't wait to try it out for ourselves!
More videos in the future?
Really the bad tow truck videos are only just getting started, as there are just seven at the moment for you to admire. Think of how many fake taxi and fake cop videos there are, and you can definitely expect more to appear in the future.
The question is, what will the next big thing be in porn? We've got police, taxis, and tow trucks… what should we expect to happen next? Will it be sexy carpools while stuck in traffic, or can you think of something even hotter than that? Perhaps it is the turn of naughty nurses or perhaps even hunky firemen to come and get us off?
Maybe you have discovered the next big thing, or you have spotted something in the bad tow truck videos that you want to share. Let us know using the comments and see what others have to say about these sexy videos that are loved by English porn viewers. Latest posts by Lara Mills
(see all)
---