Why You Should Runka In April
April 3, 2015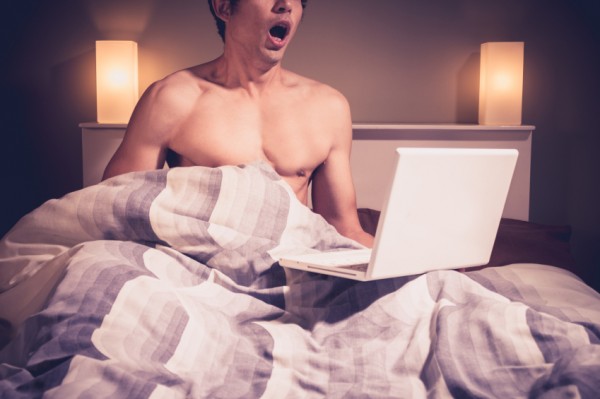 ---
You should be jerking off in April. For most of you, you probably won't need any more information about why. You'll just be glad for the excuse. But there's a pretty good reason… having a wank can save your life, if you do it the right way.
Getting to know your body could save your life, and one YouTube takes to the streets to see just how well people know their balls.
Testicular Cancer Awareness Month
April is Testicular Cancer Awareness Month. According to the Cancer Research UK website roughly 6 men are diagnosed with it each month, and the number of incidences has more than doubled since the mid-1970s.
Sure, it is one of the most survivable cancers… yet it is still killing people. Roughly 60 men will die each year from it.
However, the survival rate is on the rise thanks to chemotherapy and new treatments. As a result, the 10 year survival rate for it has risen to 98%. Which is huge.
Catch it early enough and you can save your life. How? By giving your balls a squeeze and some love.
Taking it to the streets
YouTuber Jack Vale is keen to get rid of testicular cancer for good, but knows that many people don't give their balls enough love to recognise when something is wrong. His solution? To take to the streets with a blindfold and a pair of hairy silicone balls.
He wanted to see if people could guess exactly what they were holding in their hands. If they said straight away "a pair of balls", he knew that they were familiar enough with their sack to know what is what.
For the others, it was just a gentle reminder that maybe they should be checking themselves out more often. Knowing your balls could save your life.
Of course, he didn't just give them balls to feel. He checked their senses by giving them other objects, like keys and a phone charger cable, to see if they recognised the most common objects they touch each day.
Stumped
As you can see from the video above, most people are horrified by the touch of the silicone balls. They also have absolutely no idea what it is they are touching.
Their friends in the background find it absolutely hilarious, many pulling out their phones to video their friend holding a big pair of balls in their hands.
However, there are some savvy people out there who immediately say "balls" or "sack" in response to what it is. That goes to show that they know their balls from other strange silicone things that could be placed in their hands by a complete stranger on the street.
When the blindfold comes off, many move away from the dangling balls, but they seem to be laughing as though they have just learned a valuable lesson.
Touch your balls!
Next time you're going to have a cheeky wank to your favourite type of porn, whether it is lesbian or a POV blowjob, give your balls a squeeze. You can get to know them a little better that way, which can be a life saver.
You can even do it in the shower! It takes just a few minutes to check them, and constantly checking them gives you a better chance of spotting if something is up.
Not only do you have a great excuse to runka, but you might just save your own life. What could possibly be bad about that?
Do you regularly check your balls, or do you just leave them to dangle free? Let us know in the comment box below! Latest posts by Lara Mills
(see all)
---