Woman Cancels Wedding After Discovering Fella Watches Porn!
August 24, 2018
---
A woman has called off her wedding one week before the big day after she found out her husband watched porn.
Claire Dalton had been in a relationship with her fiancée for four years and seemed set for a long happy life with him until the 'startling revelation'.
A Viral Blog
In a blog post, entitled 'Love What Matters' she explained her decision. 21-year-old Claire revealed that since she was a young girl she had been dreaming of a love that was "true and pure" and "governed by God's law".
It seems that she found the porn on her boyfriend's phone and became quite upset.
It transpired he had been looking for pornography just hours before and had "multiple windows open of sick and twisted ideas of what women supposedly look like".
Once he admitted he had a problem, the wedding was off and there seems no evidence it will ever be back on.
She said: "I felt like I'd been cheated on. It changed my entire relationship with him, including all the happy memories we had shared in the past. It made me feel worthless and unlovable."
It actually seems it wasn't just finding the porn that upset her, but the fact she had lied to for a number of years.
Claire added: "Someone I loved and cared for deeply had been expertly lying to me for the entire length of our relationship, and possibly longer, since we had been friends for so long.
"All at once, I was with a stranger instead of the person I thought I knew so well. In an instant I could never trust those lying eyes ever again.
"All I ever wanted in a relationship was honesty, and it quickly occurred to me the only honesty I'd known at that point was fake."
In her blog post she wrote: "Experiences like this MUST BE TALKED ABOUT because keeping quiet only leaves deeper wounds and undeniable scars.
"My hope is that someone who reads this knows she's not the first one to go through something similar, and it's okay to hurt for a long long time. It's okay to take time to grieve. It's okay to feel broken. And there IS HOPE FOR HEALING."
It does seem that Claire still suffers after the 'ordeal'.
"I woke up every morning thinking maybe it was just a sick joke and tomorrow would be better and back to 'normal'," she said.
"I didn't know how I was ever going to live my life without him, or without my 'happy wedding' going through.
"The thought of opening my heart up to someone again makes me feel sick and panicky.
"I don't trust people. I just don't."
Is This Over The Top?
It would be very easy to argue that this woman really needs to get a grip. It is only porn, and it isn't like he is actually seeing any other women. There is fantasy and then there is reality, and it is fair to say that porn is in the former category.
However, it is every person's right to decide what they accept in their relationship, and if she hates porn enough to end a four year partnership she has every right.
What I will say is that there is a section of society who see porn as really really dirty. Therefore, by extension, guys who watch it are dirty. True most women accept guys watch it, and many like it themselves. Still, it is the minority who dislike it who get a disproportionate TV time, helping indoctrinate new people into their way of thinking.
Therefore although we understand the mindset of Claire, we can't agree that porn is bad, and feel that her fella may have had a lucky escape as it does seem she is some sort of militant.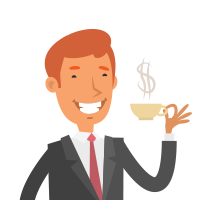 Latest posts by Martin Ward
(see all)
---