Woman Crashes Car Whilst Using Vibrator
July 14, 2015
---
We have all heard the jokes about women drivers. Apparently, if you are a woman, you shouldn't be allowed on the roads as you are something of a liability. Whilst you are doing your lipstick in the mirror, you proceed to crash into a fuel lorry, taking out yourself and the rest of the block. We all know that this is wrong, and probably a bit offensive. However, there are some ladies out there who really don't do the rest of their sex any favours whatsoever.
Take this incident for example. A female driver in Cirencester, Gloucestershire, smashed into the back of a van as she was busy pleasuring herself with a 'Rampant Rabbit' sex toy.
The woman, who is supposedly in her 30's, was sat stationary in traffic, when her Mini lurched forward into a fish van.
Obviously being a 'good motorist', she swapped details with the M &J Seafood employee and went about her business.
Amazing Footage
Sadly for her, it didn't end there. After viewing footage, the company realised she had been masturbating! It seems the video showed a woman holding the toy and doing up her trousers.
A source stated: "A driver was called into the office and feared he was getting the sack. He'd been on his first shift after looking for work for ages.
"The bosses told him it wasn't his fault and then said 'Have you seen this?'. He was like 'what the f**k'. They all had a good laugh."
Now, it seems that the company are refusing to release this woman's name, or more importantly, let us have the video. Probably the right thing to do, but slightly disappointing.
Well that certainly answers the question as to whether women get as horny as guys do. I have to say, I have never felt the urge to jerk off whilst I am driving. The reward doesn't really outweigh the risk, does it?
So next time you are are sat in a set of traffic lights, just pray that the woman driver behind isn't wanting to stroke herself off. And if one does ram into the back of your car, just think to yourself, what was she REALLY doing?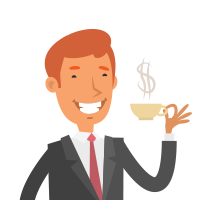 Latest posts by Martin Ward
(see all)
---