Women Watch Porn: What We Search For
April 6, 2016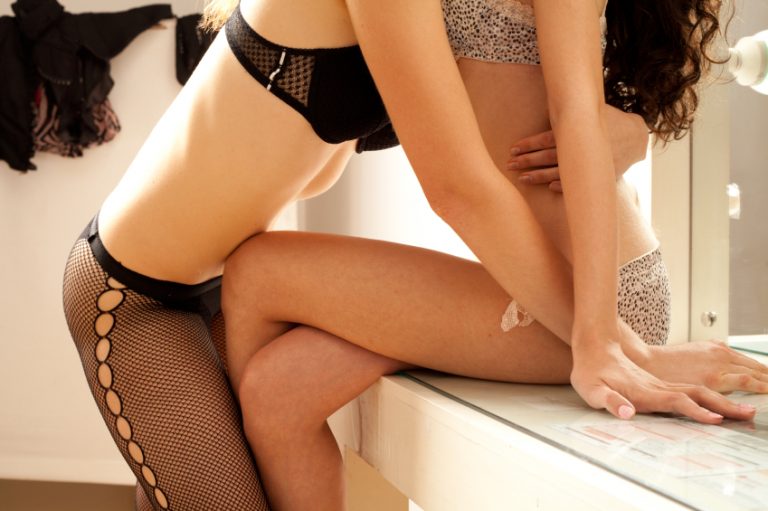 ---
Women watch porn. It isn't really a secret, but a lot of people seem to believe that women don't like watching porn. This could be because society seems to dislike the idea of women actually enjoying watching others having sex. Either way, as a woman I can tell you that we definitely do watch porn.
However, the kind of porn that men watch and the hot videos that we women watch are a little different. We might share a love of lesbians licking each other to orgasm, but you may not share the same desire for big dick as we do.
Here on the XEscorts blog we take a look at the type of porn that women search for, telling you what might turn us on the most about these different types of porn and what you can learn from our kinky interests. Got some ideas about why women watch porn? Share them with us.
Pornhub does it again!
The popular adult entertainment website, Pornhub, like to keep up to date with the things their users are looking for. It helps them figure out what videos they need more of on their website and which just aren't hitting the spot for us.
Often, they take a look at the analytics of a website to see what kind of kinky things we have been looking for, and while they did conduct a study last year to take a look at the porn women watch, they wanted to take a look at our favourite searches.
They put together a map of the world, showing us how where we live might change the kind of porn we are searching for. However, there is one clear favourite overall, and that is lesbian porn.
Everybody loves lesbians!
It shouldn't really surprise us, but it seems that we really love lesbians and lesbian porn. Looking at Pornhub's map of the world they created, most of this world map has the word "lesbian" stamped on it, showing that when we women watch porn, we want to see two ladies writhing around on a bed together.
According to Pornhub, lesbian is the most popular category on their website for women to click, as it is the most viewed… but what do we love about lesbian porn so much? What we like about lesbian porn might help you figure out how to use it in the future to make sex even better. One thing that you will notice with lesbian porn is that a lot of attention is spent on foreplay. There is a lot of teasing, a lot of slow and sensual licks, before they get down to business.
Really, we just want to slow things down sometimes. Yes, we get just as excited and turned on about sex as you do, but that doesn't mean we want to rush into it. With lesbian videos, they really take their time to explore their body. Really, we just want you to do the same thing, so don't be afraid to slow things down and really get to know us.
Anal porn
Another popular category seems to be anal porn. Yes, we women might like seeing someone eating pussy, but we also get turned on when a woman bends over, spreading her ass cheeks wide so that a cock can slide into her hole and make her moan loudly. It seems that woman watch porn of many different varieties.
Anal sex is a taboo. Sure, it might not be as big a deal as it used to be, but for many women out there, it is something we are curious about. It might be a fantasy of ours we want to try, and yet the men in our lives don't give us the chance to explore this naughtier side of us. Watch anal porn gives us the chance to do just that. We can see someone else enjoying it and imagine how great it would feel.
Want to help us make this fantasy a reality? Sit down with your sexy lady and talk about it. Ask if she has any naughty fetishes or things that she wants to try in the bedroom. If you have a good relationship, she will probably open up and tell you what she really wants in bed.
Size does matter
Lesbian porn and anal sex are very different from each other, but it seems there is another big category that we women can't help searching for. Sorry, gentlemen, but it seems that when it comes to porn, we really want to see a big dick.
Big dick porn is another popular category for us to look at. We often say that size doesn't matter, but really what we mean is "size doesn't matter if you know how to use it". Sometimes, a man might not know, and so we decide that the bigger the dick, the better time we are going to have.
It is something for a challenge for us. We want to see if we can take all of that rock hard cock in our mouths, ass, or cunt. We want to beat it, to feel every inch of it, and a good way to replicate this in real life is to try a little deep throat. Not everyone can do it, but challenge your partner and see how far they can take your cock. It'll feel great for you and turn her on to try and get all of your meat into her mouth.
Swedish women watch porn
Not only did Pornhub take a look at the porn women search for around the world, but they also looked at the videos that Swedish women watch. It seems that Swedish women watch porn that is different to the things that many other countries around the world watch. They took a look at the searches that were more popular here than anywhere else, and another category came to light.
It seems that, in Sweden, you really like seeing the old and young come together. You might enjoy seeing a silver fox taking a teen from behind, or perhaps a MILF showing a younger man just what he can do with his hands to get her to orgasm. Old/young is more searched for in Sweden than anywhere else around the world.
These searches have all changed quite a lot since last year, as our previous blog will show you. Why not take a look over there and see how the videos have changed? You could also tell us why you think women watch porn by leaving a comment in the box below. Latest posts by Lara Mills
(see all)
---