The 13 Hottest Places To Have Sex
June 23, 2016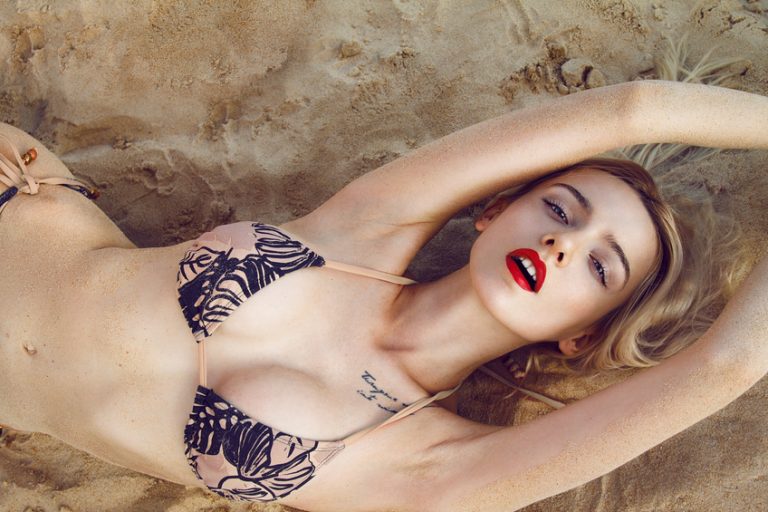 ---
Having sex in new and unusual places is an adventurous, sexy ass fuck it, buck it list. Getting it on anywhere outside of the bedroom is among the leading ways kinksters spice up those kinky festivities. Whether it's shagging on the washing machine, or on the beach, adding an atypical situation and element can amass wondrous erotica experiences. Switching up the scene of kink heightens the stakes, and that's how sexy history is made!
While the bedroom may provide the most privacy and comfort when it comes to sex, it certainly can get redundant. That's usually when many sex enthusiasts start experimenting with sex in the kitchen and sex in the shower. Yet, after you've christened each room, you're bound to start boinking outside of the box.
If and when you begin waxing that ass in more exotic places, it needs to be said, there could be potential legal repercussions, especially if Forest Ranger Bob catches you pounding the punanni pavement in that nature preserve. That's no reason not to shag outside the bedroom, rather the risk intensifies the pleasure when you do, and it also keeps you mindful on that kinky present.
Herein are the top 13 places that one should consider while shagging a fuck it bucket list.
13. On a balcony
Anytime you step out onto a balcony, there's fresh air and a view. Even without sex, a balcony is inspiring, but throw some sex onto it, and boom, bam, hot damn, that's a balcony with an erotic view. There's also the chance that someone just may see which adds an element of voyeurism. Since you're still in the flat, there's really no crime, so the actual risk is innocent, yet highly tantalizing.
12. On a rooftop
Taking that shag to the next level is quite literal when it comes to fiddling on the roof. This is one of the most heightening shags that offers the view of the Gods themselves. It's a stage of epic sexy proportions that's usually just for the birds, but in the case of the fuck it bucket list, this scene of kink raises the roof.
11. In a Movie Theatre
Theatres have always been the hush place for kink enthusiasts to explore their partner as the lights dim low. There's the distraction of the film that diverts attention away from those lovebirds. It's a situational shag that allows a veil of darkness to cloak the kink, and it also has elements of voyeurism because after all, you're in a place where people like to watch.
10. In an Abandoned Building
Your mission, if you choose to accept it, is to shag life back into that abandoned building. The scene of your kink may involve broken bottles and syringes, so do keep an eye out for nefarious paraphernalia before you take it lying down. Also be on the lookout for the hobo, Smelly Joe. He sleeps there, and he may be back at any moment asking if he can hop in on the action!
9. By a fire
Being next to that burning source of warmth and light, and shagging into the night is freaking fiery hot. The way that the light plays on those naked bodies, and the snap, crackle, pop of the fiery flame licking the log, all compound the kinky fire within making it burn even brighter!
8. Under a Waterfall
Water has an amazing way of making everything look and feel sexier, and it also serves as a natural lubricant which is a groovy perk. Take your lover to a national park, and walk the good fight to get to Inspiration Point. Once you're there, sweaty and ready to grind, kink it out under that waterfall for a most invigorating shower.
7. On a boat in the middle of the water
Something about international waters gets people horny. Maybe it's being able to walk around naked on that vessel. Maybe it's being out in the middle of nowhere that inspires them to just do it. When it comes to the fuck it bucket it, whatever floats you boat, keep calm, stay kinky and shag on.
6. In a car
Just like food, sex doesn't have to enjoyed solely inside. With the dawn of fast food, hungry people started to munch inside the car. The same evolution applies to cum and go sex, because the car is where kinksters go when they're trying to get to pleasure town as fast as possible. Although it comes with limited positions, sex in a car will definitely rev your sexy engine.
5. In a Public Bathroom
When you're in the middle of a club in Rio de Janeiro, and your lover pulls you into the bathroom, it's because you're about to shag. Just do it, but for the sake of the line, please make it a quickie.
4. In the office
Hard at work can make for a lot of pent up sexual energy, all of which has provoked horny homies to bump fuzzies on Xerox machines, mahogany desks, and in office cubicles. The corporate world has people dressed up, dotting their i's and crossing their t's, and that can pent up a lot of pressure. When all that sexual angst hits the fan while in the office, it's the sexiest board room meeting ever.
3. In a parking lot
Sex in a parking lot excels at making the most out of a place that has a lot of nooks and crannies. It's a situational shag that reinforces you parking your vehicle in her garage. Keep an eye out for parking lot security, and if they come up on you two mid-shag, just show them your parking ticket.
2. In a fitting room
Shagging in the fitting room encourages you to find the best fit possible. It limits however your noise level, and it poses a risk level of Bob the Security Guard discovering your kink undercover. You can always tell him, "I swear, I'm just trying to find the best fit!"
1. In the Colosseum
Shagging at a historical site of interest is more than interesting, it's fucking fascinating. There may be obstacles like security, but if and when you find yourself making sexy history in a piece of history, know that you've achieved a most historical alignment. In the movie Gladiator, Maximus Decimus Meridius said, "What we do in this life echoes into eternity!"
Some people wonder what the purpose of life is, yet kinksters know that it's to shag a life that you'll be stoked to remember! The more wild experiences the better, because variety is the spice to a sexy existence. Upgrade your knowledge about sex in public by watching How to Have Sex in Public Places. Do you have a scene of kink that should be on this fuck it bucket list? Then sound off in the comments below!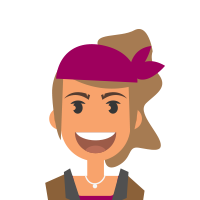 Latest posts by Gabriella Zene
(see all)
---