3 Sex Apps Which Will Spice Up Your Sex Life!
February 22, 2018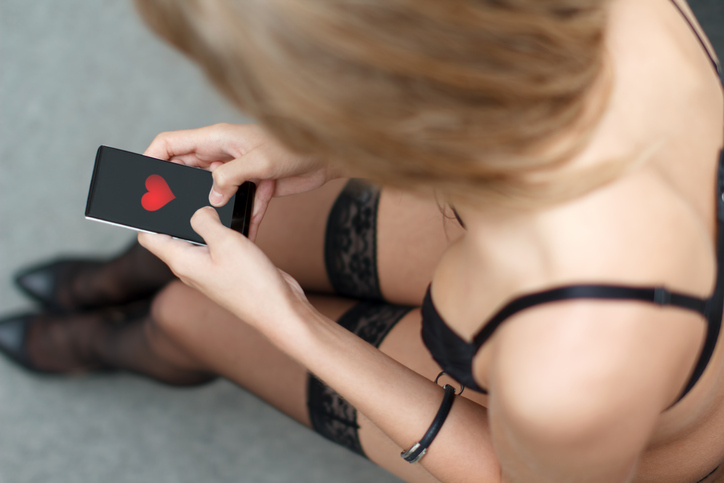 ---
Most of us have a smart phone. They allow us to do so many different things, and you can now even do things such as turn on the heating at home so that your place will be warm when you get in. They can even help you to spice up your sex life… if you get the right sex apps, that is.
Keeping your phone out of the bedroom is usually a must for all of us, but it might just be your secret weapon to incredible sex. There are plenty of amazing sex apps out there for you to try, giving you the chance to expand your horizons. They cover every from sex positions to hot fantasies, so why not take a look at some of my favourites?
iKamasutra Lite
There are times when you will find that your imagination has let you down. You might want to try a new position but find that you have difficulty thinking of the perfect one. This is where the iKamasutra app comes in handy for Android users.
The app basically gives you access to the Kama Sutra, allowing you to find the perfect position to try with minimal effort. You get a slider to choose how complex you want the position to be, as well as how intimate and how much strength the position requires. You'll then get your results and you can try the positions out for yourself!
You can also track the positions you have tried, so you can see just how adventurous you are. There is even the option to simply shake your phone if you want to try a random position, and you can then add notes to certain ones. You might find a better way to get into that position, so you can write this information down to remind yourself in the future. The features on the Lite version of the app are more limited, but it might still be worth trying to see how you do.
Kindu
If you have found that you have difficulty talking to your partner about your fantasies, there is an app for that! Kindu is a fantastic app for sharing the things that interest you with your partner, specifically because it will only show you the things you both want to try. You avoid embarrassment by having an idea rejected, while also sharing the things you want.
It's a simple concept but it works so well! You need to add a partner to use the app to its full potential, but once you have you can see your shared interests. You'll be given a list of kinky activities and then rate them, based on how much you'd like to try them. If you'd love to, you give it a thumbs up.
Once you and your partner have completed a set, you'll be given a list of matches. You'll see a tick next to the ones which are "strong matches", so you know that these are things you have both said "I like this idea!" to. You can then discuss exploring these kinky things together. Having tried it for myself, I can tell you that it is a lot of fun, and you and your partner might surprise yourselves with the things you'd both love to try!
OhMiBod
Sometimes you and your partner might like to add toys to the bedroom. There are so many different and unusual sex toys out there that you have a wide variety of choice. However, some of the most popular currently are the ones which allow you and your partner to pleasure each other without being in the same room.
OhMiBod is one of those toys. They have created a range of toys which are compatible with your phone. Through the app you can then pleasure your partner, choosing exactly how the vibration will feel for them.
You can also send pictures or texts through the app at the same time, meaning that you can really turn it into a fun game. As long as you have an internet connection you can play, making it perfect for those in long distance relationships.
Your favourite sex apps
Each of the sex apps listed above are amazing to spice things up in the bedroom. Whether you want to try a new position or discover a kinky interest you and your partner share, these sex apps give you the chance to explore. Best of all, most are free, so you don't even have to pay to play!
The three apps above are some of my favourites, but which are yours? Have you got a few apps that you wouldn't be without in the bedroom? I want to hear from you, so tell me all about your favourite sex apps in the comments below. Lara Mills is a writer who has four years of sex industry expertise behind her. Since she entered the adult industry, she has worked on the Escort Advertising forums, before moving into her current role three years ago.

Since then she has gained a fine reputation with her blogs on sex advice, sexual health and amusing news stories from around the globe. She is also a campaigner for the rights of sex workers from all over the world.

In her spare time, Lara keeps herself active by going running, and is something of a film buff. She also loves to go travelling. Latest posts by Lara Mills (see all)
---