Accessible Porn For The Visually Impaired!
October 12, 2017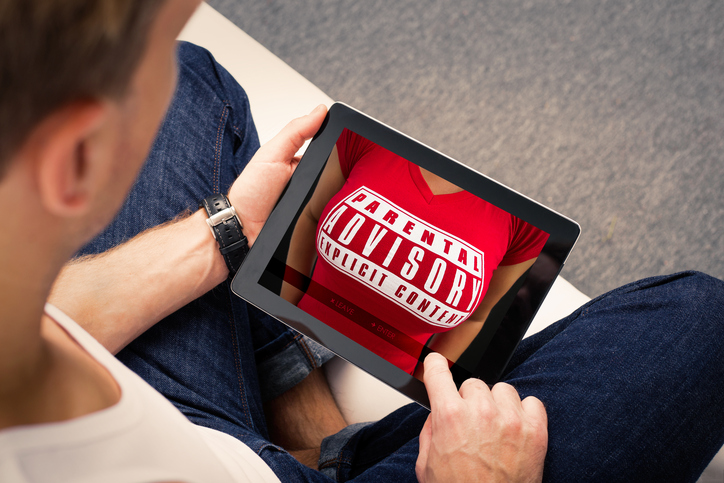 ---
When we think of porn we tend to think of visiting out favourite porn site, putting in a search, and choosing a video. However, for the visually impaired it is more of a challenge. Text can be difficult to read, the colour contrasts can add an additional barrier, and even if you do struggle through those things you might not find the content you want.
More and more websites are working to try and make their pages accessible to everyone, and internet porn giants Pornhub are no different. They have created a VI version of Pornhub for the visually impaired. But if this isn't enough for you, what are the alternatives?
Pornhub VI
Pornhub regularly run campaigns to try and raise awareness and funds for certain issues. They have done their part in the fight against revenge porn, helped to plant over 15,000 trees, and donated nearly $50,000 dollars to help save the pandas. Not bad, huh?
Well, now they are working on making their website more inclusive. They know that visually impaired porn fans are struggling. Finding the content they want is difficult when the website seems to be working against you and your needs.
That's where Pornhub comes in. They have created Pornhub VI, in the hopes of making their website more accessible to those who need it. But what does "accessible" involve? According to Pornhub:
"As part of our ongoing efforts to make Pornhub more accessible for everyone, we will now feature enlarged text, customized color contrasts and keyboard shortcuts to assist our visually impaired visitors. "
Audio porn
Of course, making the font bigger might not be enough for some people. Being visually impaired can be even more of a challenge, especially if you just want to find some great porn to enjoy. So what do you do? You could watch standard porn, but you might find that audio porn is just what you need.
Start with Tumblr. The blog Sounds of Pleasure is fantastic for those who don't need the visuals to get off. On this blog you'll find audio recordings of people in various situations, from couples talking dirty to each other to individuals sharing their attempts at different masturbation challenges.
It is regularly updated, and if you find something you like it is easy to find similar just by clicking the appropriate tag. The variety means that there is sure to be something you love. Personally I'm a huge fan of the 100 to 1 challenges, and it is fun to try it for yourself alongside them… if you dare.
Another great site to visit is Literotica. You might know it as the place to go for erotic fiction and fantasy stories, but they have a huge range of categories, such as illustrated and also text with audio.
The stories in the 'text with audio' section are incredibly hot. It may take you a while to find something you like, which is why it is a good idea to check out the top rated stories first. These are the stories people can't get enough of, and you should be able to find something incredible to listen to. Some of them even have a script you can follow along with, making it easier to keep up with what is happening. You'll probably find that listening with headphones is enough.
There tends to be a greater selection on here than there is on the Sounds of Pleasure blog, and because there is a story element to it you'll find that it gives you an experience similar to watching porn. The only difference is that the people you picture will look however you want them to.
Porn alternatives for the visually impaired
Finding good alternatives to porn can be difficult, especially for the visually impaired. Yes, Pornhub has given a way to make their website more accessible to those who are visually impaired, but there have to be more websites out there for those who find visuals a challenge.
We've given you two fantastic options, but we are sure that there are more. Perhaps you know of a fantastic website perfect for those in need?
If so, we want to hear from you. Let us know what you think by leaving a comment in the box below. Share your favourite type of non-traditional porn with us and see what others think about it! Latest posts by Lara Mills
(see all)
---