Pornhub Fights Back Against Revenge Porn
October 22, 2015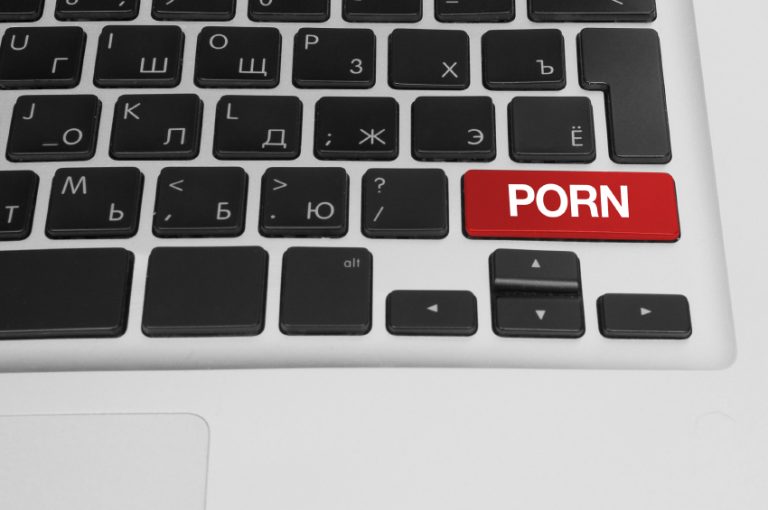 ---
While most countries around the world are adopting a pretty firm stance on revenge porn and just what will happen to you if you share it, there are still people out there eager to spread the porn that you made with them, or even just the saucy snaps that were meant for their eyes only, with others. They do it to discredit you, when really it just makes them seem like assholes.
Lots of people choose to put them on revenge porn sharing sites, rather than social media. For a start, the revenge porn sites keep it in a certain place so the sharer isn't as likely to be discovered, and those on the sites are more than happy to discuss the flaws of the people in the pictures and insult them. However, many of these sharing sites are being shut down, thanks to the laws on revenge porn, and so people are taking to porn sites to share their videos and clips there, as many porn sites are making it way more complicated than it needs to be to take a video down… except for Pornhub, who are making it a hell of a lot easier.
Pornhub strikes again!
It feels as though barely a month goes by without Pornhub being brought up in the news and on social media. For a start, they are one of the giants of free internet porn, with so many different videos you can view to keep you happy when you get some alone time.
They are also trying to ensure that our needs are met in the bedroom by creating new toys, such as the twerking butt toy that allows you to use virtual reality with a silicone ass to make it even more realistic… apparently.
Of course, Pornhub don't just do porn or sex toys. Well, they do, but they also do a lot of work, especially with the environment, to try and ensure that we can all continue watching the huge range of porn they have on their website for many years to come… no pun intended.
Back in 2014, to honour Arbor Day in America, they promised that, for every 100 videos watched from the "big dick" category, they would plant a tree. Unbelievably, a huge 15,473 trees were planted, which means lots of people were eager to give America wood. If that isn't enough, back in March they announced the "wankband", which was described as wearable eco-technology that would allow you to charge your various mobile devices through the power of wanking, as the up and down motion would create a charge. Pretty big stuff, right?
Removing revenge porn
Well, Pornhub are one of the many sites eager to help the victims of revenge porn out, but so far they are the first to make the process of removing revenge porn easier… so what do you have to do in the first place?
Well, many people will have to complete a take down request. It basically is a very long and complicated way of identifying yourself to the owners of the website and the people in charge. You have to prove who your are and explain exactly why the video should be removed (because it was posted without your permission) and then, once the request has been reviewed, they will take the appropriate action.
However, people have been pointing out one huge flaw in this method of removing revenge porn. By filling in such a complicated form, you are further exposing yourself, which is the whole reason to request the take down anyway!. Not a very pleasant experience for anyone.
A reason to celebrate
Thank you Pornhub for seeing that it is a very complicated way of removing something that should never have been uploaded in the first place. To be fair, Pornhub are usually pretty good at removing the leaks. For example, when demo footage of the latest Fallout game appeared on Pornhub, it disappeared before a lot of people could get a look at it.
In the case of revenge porn, they have a very simply form that you can fill out to have the content removed. The form simply asks for three things, rather than a lot of the identifying features that appear in the more commonly used take down request.
The form asks only for your email and your name, and whether the issue with the content is related to copyright infringement. If it is, they want you to contact them in another way, but the simplicity of the form means that anyone who has found their private snaps making it to the website can get them taken down in no time at all.
Is revenge porn really a big deal?
The executive of Pornhub, Mr Corey Price, explained that "it is vital that we continue to make our community feel safe. We want all Pornhub users to know that this new reporting process is for their security and peace of mind first and foremost."
However, there have, of course, been those questioning whether revenge porn is really as big a deal as the media seems to be making it, and he addresses that issue too: "being a revenge porn victim is embarrassing enough as it is. We would rather not make the reporting process equally awkward, or make people feel apprehensive about approaching us to begin with."
The main problem with revenge porn is that your privacy has been breached. You will have shared that saucy snap or quick video with someone you cared about, and it will also be someone you thought you could trust. If you wanted it to go viral, you would share it yourself, but instead it was for their eyes only.
So, have Pornhub done the right thing, or is this going to make the issue of revenge porn more complicated? Tell us your thoughts in the comment box below. Latest posts by Lara Mills
(see all)
---
---