BDSM Submissives Are NOT Pussies
August 19, 2019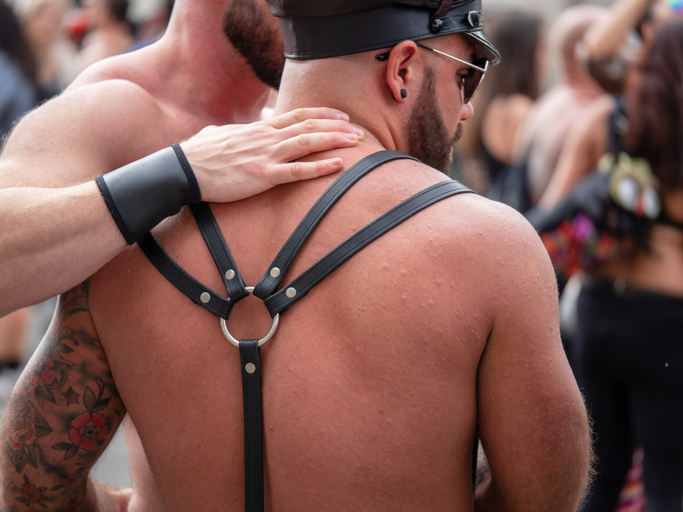 ---
BDSM: it's a buzz-phrase we see being thrown around a lot these days. Unfortunately, there are still a lot of misconceptions about it, the biggest one being that all men who are BDSM submissives are also pussies.
It doesn't take a genius to tell you that being a sub is a lot more nuanced than that, but as many experts will tell you, it's also a lie. Whether you're craving to be a sub but are scared of the stigma, or you just aren't convinced, here's why.
An introduction to BDSM
BDSM has existed for as long as people have, but it has only recently come into the mainstream. Exploring domination, control, pleasure, and pain, it's a steamy new world with a delightfully dark centre. Essentially, it's a very broad fetish.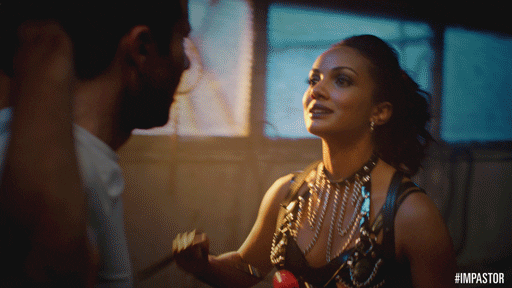 There are two main parties in BDSM: the dominatrix, and the submissive. Now, while, having all the power of a dominatrix sounds fun, people often find that there is more pleasure to be had as a submissive.
We hear a lot about the pleasure people get from Sadism, but there's a lot of mystery surrounding the all-important masochism part. From dressing as a maid and cleaning floors, to being whipped senseless and experience CBT by your dominatrix, subs can take part in numerous tasks. It doesn't matter if the pain is emotional or physical, as long as you feel pleasure from it. Sex is not always involved, and it doesn't play as big a role as most people think.
The everyday world of a submissive
Submissives exist all around the world. They wake up each day, go to work, and have a regular routine like you and me. They have their fetish, just like everyone else, but when night falls, their sex lives take on a kinky form that turns their normal day upside down. And only in the best way.
When you are submissive, your role is either limited to steamy sessions, or you live it every day, keeping it under wraps from suspecting partners and friends. With a traditional domination relationship, subs enter a contract, where they become slaves for their dominatrix, performing all sorts of 'degrading' tasks. In more recent developments, dominatrixes like Findoms hold power over their subs purely by contacting them over the phone, and claiming their money as punishment if they do something the domme doesn't like.
If this seems like a lot to take in, that's because it is. BDSM covers such a broad range of fantasies that most subs take a while to figure out what makes them tick. A lot of the time, this is why they turn to an expert, who will encourage safe words and non-judgemental space, to prevent their sub from being harmed. Unless you want to be judged throughout your session. If that's what you're into, then that is totally up to you.
The Biggest Misconceptions With BDSM Submissives
Even in our newly liberal society, fetishes are still demonised. While BDSM is widely accepted as a whole, this is one area of sex where men face discrimination more than women. Whether a woman is a dominant partner or a submissive one, there isn't a whole lot of stigma attached. With men, it's a completely different story. Guys are looked down on as being pussies, even though nothing could be further from the truth.
There are lots of reasons why this stigma exists. Some argue that people aren't educated enough about this aspect of sex, which leads to confusion. Ultimately, people are always scared of what they don't understand, even if their reaction causes harm. On the other hand, there are loads of guys who know what it is, but they think that submitting control to a female dominatrix makes them less of a man.
At the end of the day, it's a fetish. You might get off on being a submissive behind closed doors, but that doesn't mean you're a pushover in everyday life. In fact, most male subs actually work in high-powered jobs, but they desire a role reversal in BDSM. Even if they don't, giving up control is a form of stress relief, but also allows them to escape the pressures of society.
It is brave to relinquish something so personal. Surely that means any sub is actually the opposite of a pussy.
Why People Like Being BDSM Submissives
We've already touched on how being a submissive is a fun way of escaping everyday stresses, but there are a whole host of other reasons why people like doing it. A simple but true fact is that being a submissive is fun. It introduces you to a world you might have only ever dreamed of before, and helps you to embrace your inner kink. And it doesn't just involve bondage and gagging. One session might be wildly tame, while another might be, well, wild. In any case, it's sure to spice up even the most vanilla of sex lives.
Recently, it has become way more accessible. Even if your partner at home isn't into BDSM, you're guaranteed to find an escort service who can educate you about it. Entering into a contract with a Femdom also doesn't automatically mean you need to participate in extreme BDSM if you're not comfortable with it- and people are slowly beginning to realise this.
Not only is it easy to set up a meeting with an escort, but they drop beginners into the role step by step, at a more manageable pace. Weirdly enough, the stigma that still surrounds it can make being a submissive more attractive.
With it, there's something dirty, naughty and underhand about it, which some people get turned on just thinking about. If you're tempted to give up control in your sex life, you can hire escorts from a service provider like XEscorts, who can help you take the plunge.
Trust us, when you're comfortable with the role and clamouring to get your fix every day, you won't ever look back.

---