The Best Sex Positions For Ass Lovers
May 4, 2016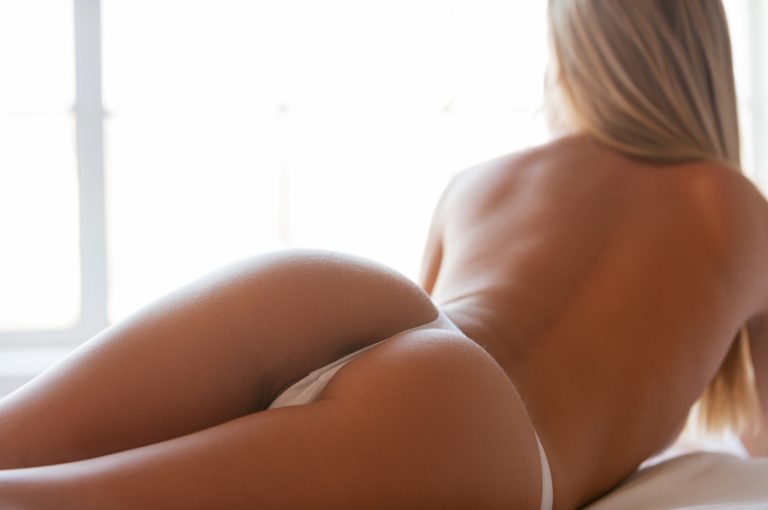 ---
We all have our favourite positions when it comes to sex. You might like nothing better than lying back and letting a woman climb on your cock, but others might enjoy a little bit of missionary fun. One of the most popular positions though is the doggy style, and that might be because ass lovers can enjoy a fantastic view here.
There are so many other reasons that doggy style is so loved. It lets the cock hit the perfect spot to get you to orgasm. It allows you to have some fast sex that just feels fantastic. It is especially good if you enjoy the kinkier side of sex, eager to enjoy a little spanking or even rimming.
Here on the XEscorts blog, we take a look at some of the best sex positions for ass lovers. Take a look at our favourites below, and you might just find a new one that you can't wait to try out with a sexy lady.
The classic doggy style
There is a reason that the doggy style position is a favourite for ass lovers. You get to stare at our sexy ass as you thrust, with our bodies moving back into you to make sure your cock goes deep and hard inside of our bodies.
Doggy style is such a good position because it hits all of the vital spots for us, and we can often get to orgasm in this position. If your cock isn't enough to get us there, there are a few different things that can be done to help us fall over the edge and into an intense orgasm.
Your hands, which you can use to grab onto our ass, can instead reach around our bodies and rub out clit. Even better, you could keep your hands on our ass, squeezing as you fuck us, while we use our own hand to reach down and touch ourselves.
Bend over, baby
Doggy style can feel good, but if you are looking for a simply twist to it, this is it. Instead of kneeling down, stand up and get your partner to bend over in front of you.
Having a chair nearby for stability can help, but if you have a wall placed carefully need a mirror, this is definitely the position for you. You can thrust hard into her pussy or ass, and the mirror gives you the chance to watch her face as you do it.
With each thrust you'll see her get more excited, and because she will be standing with just a chair or a wall to lean against, it will feel a hell of a lot kinkier than normal doggy style sex.
Reverse cowgirl
Sometimes, you just want to lie back and appreciate the ass. Doggy style doesn't give you this chance, but the reverse cowgirl position does.
This position lets your lie down on the bed and let your partner climb on top. You might decide to have a little fun with the usual girl on top position for a bit first, but then when the time is right, she can spin around so that her ass is facing you, and she is facing your feet.
It gives you a great view of her ass, and if she enjoys it, you could place a well-lubed finger or two into her ass as she fucks your cock. It will lead to an intense orgasm.
Just watch the show
Foreplay is an important part of sex for so many of us. You might be rock hard and ready to go, but we women need a little bit of time to get warmed up for the fun. A good way to do this is to let us put on a sexy show for you, so sit down in a chair and watch our movements.
The dance and striptease will turn everyone on, get us warmed up for sex, and, when the time is right, we can then back our ass up to you and sit down on your cock.
You can stare at the ass that bounces up and down on you, and you can also put your hands to good use. Instead of simply sitting on them, you can reach around to play with her tits, her clit, or even her ass as it bounces. This is a great position for ass lovers who simply want to sit back and enjoy the show.
The spoon
The spoon is a nice sex position for those moments when you aren't feeling up to the intense thrusting that comes from a lot of other positions. You can simply lie down with your partner, enjoy a cuddle, and easily slip into the fun.
This position is perfect for ass lovers because it will make things much more intense. You can slow things down, but because their legs and usually clamped together, everything will be tighter.
If you do it right, this position will feel amazing and, if you do decide to slip your cock into the back door, it is much less likely to hurt in this position.
More kinky things for ass lovers
There are so many amazing ways that ass lovers can spice things up in the bedroom, and if you use our positions above to do it, you'll find you have a lot of fun.
However, you might hope for something a little more exciting… maybe even something taboo you can do. Rimming is definitely one of them, and on the XEscorts blog we have some top tips for eating ass that you need to know before you get started.
Not sure which position is right for you? Join in the discussion by leaving a comment in the box below. Others like you might have a favourite already picked out, so take a look and see what people love most about these kinky positions. Latest posts by Lara Mills
(see all)
---