How To Have The Hottest Sex Of Your Life!
August 15, 2016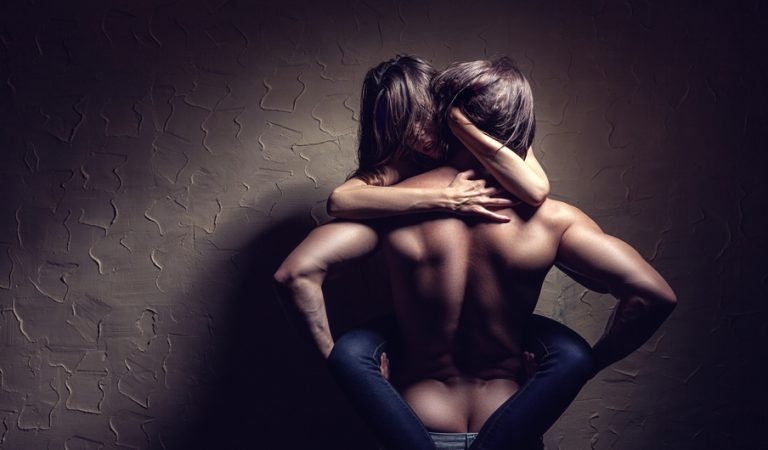 ---
We all dream to have the kind of sex that makes your toes curl in, your whole body shudder, and your eyes roll into the back of your head. Having an orgasm that intense from sex is a huge fantasy for many people, but actually making it a reality seems to be a challenge. You need to find a partner capable of giving you the hottest sex of your life… and that is just the start!
There are a few different things that you can do to ensure that the sex you have is the hottest sex of your life. Not sure how? Here on the XEscorts blog we have put together our guide to the hottest sex of your life. Just take a look at the tips below and see how you can get mind-blowing sex in no time.
What is it that you want?
Before you even start to plan your night of kinky sex, you need to take the time to ask yourself "what do I want?". This is important for a number of different reasons.
First of all, knowing what it is you expect from the hottest sex of your life will give you a good idea exactly what it is you expect from your partner. You can't go in and expect them to know if you haven't got a clue. Spend a little bit of time thinking about what it is that you really want.
Do you want to have them up against the wall as you fuck them hard? Would you rather enjoy a slow and sensual massage in their capable hands before they suck your cock and bring you to the brink of orgasm? Are you hoping to submit yourself to a kinky dominatrix to be used as they see fit?
Whatever the hottest sex of your life looks like, you really need to think about it. Get the details all sorted in your head and then you can move on to the next step and be closer to making it a reality.
Talk to your partner
Your chosen partner might be many things. They might be sexy. They might have great intuition. They might know your body very well and be able to bring you to orgasm again and again. However, one thing that they are not is a mind reader.
You may have spent a lot of time thinking of the hottest sex of your life, figuring out just how amazing it could be, but they cannot read your mind. There is only one way that they will know what you want… and that is if you tell them.
Yes, it can be difficult to talk about your fetishes. However, you need to think about what is the worst that could happen. Your partner says no. If they say no, you can find someone else. The best that could happen? They want it too, and so you get the hottest sex of your life with them. Maybe it is time to be a little bit braver in the bedroom?
Read guides online
The internet is an amazing place. Not only can you watch loads of free porn to help you de-stress at the end of a tough working week, but you can also get loads of advice to help you out in the bedroom.
A lot of the advice is geared specifically towards men like you, who really want to help their sexy lady get off and have fun. They say that it is better to give than receive… but if you give a hell of a lot, you are going to get the same in return.
Not sure how to make her scream your name? There are plenty of ways to do it. Here on the XEscorts blog we have tons of different pieces of advice for you to try out. Perhaps you want to spice up foreplay with some food perfect for the occasion? Take a look at the blogs and you might just find some hidden gems to surprise your partner with!
Try something new and kinky
Often we get stuck in a routine when it comes to sex. We do the same things over and over again. You might enjoy a little foreplay, before jumping straight into bed. One or two positions later and it is all over. This is why sex gets stale.
So the best thing to do is to change things up. New sex positions are a great way to do it. Maybe you want to try some hot new girl on top positions? A new position, even if it is just a twist on a classic, can make a huge difference.
You might even decide to let your kinky side out. If so, we are sure that there are plenty of hot things for you to do. Talk to your partner about your interests, see what they want to try, and then go with it. Let your kinky side out and just have fun with it!
The hottest sex of your life
The hottest sex of your life really is right within your reach… all you have to do is figure out what you want and then let go. Enjoy the moment, try new things, and see what happens.
The worst? You don't enjoy it. You find that the hottest sex you imagined just doesn't work for you. This gives you the chance to try other hotter things instead! The best? You have a mind-blowing orgasm (or two!) and are left feeling amazing.
We want to hear about the hottest sex you have had so far. Tell us all of the kinky details by leaving a comment in the box below. You can even share your best tips! Latest posts by Lara Mills
(see all)
---