Three Ways To Find a Lesbian Date in London
February 3, 2017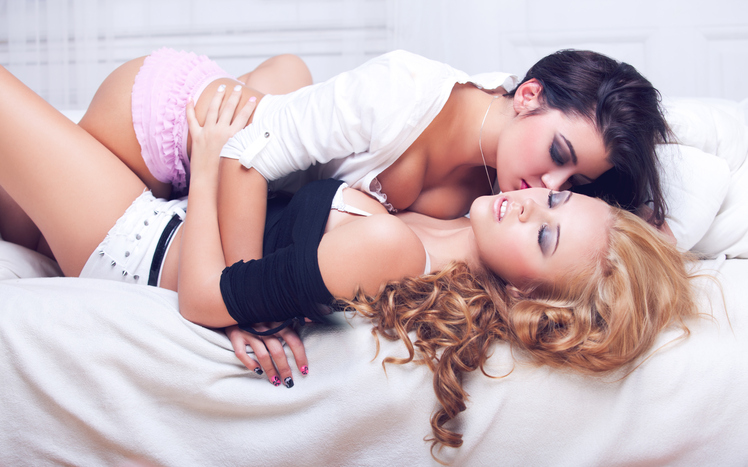 ---
Ladies, whether you're 18 years-old or 80 years-old, and you have a sexual interest in vaginas, you need to come out of the closet at some point. It's not just to establish your rights as a homosexual, but to fulfil your desire to date other lesbians in your life.
Lesbians, once you've established that you have a sexual interest in women to yourself and others, it's time to find cupid and see if he has a rainbow-coloured arrow he'd shoot into your aorta. I'm not going to lie; it can be tricky to find another lesbian that would be into you. The last thing that you want to experience is meeting a girl that you start to like, and then be rejected because she's not into other girls.
I'm not saying that women should wear a label on their foreheads that'd state their sexual orientations, but you got to give the helpless romantics a little bit of guidance to aid them in their search for sex & love. That's why I've written this article for all the women-loving women out there. Lesbians, bisexuals and pansexuals, you're welcome.
#1 Gay Bars and Nightclubs
What are some of the most oblivious places where there would be lots of ladies that'd want to make out with you in the girl's toilets? Gay bars, of course!
Since London is filled with a variety of bars and clubs that advocate the LGBT community, you can be sure that you'll be able to find an angel or a group of angels that could take you to heaven at 1 AM. Here are my top picks:
• Heaven: If you're a poor student that would spend your money on beer than bread, this is the place for you.
• Freedom: For those that ever wants to be Anastasia Sokolova for a night, Freedom can give you that opportunity since it has over 200 mirror balls and dance poles.
• She Soho: You'll probably have a better chance of finding someone in She Soho than the other bars in this list, as it's more of a ladies place and a guys zone.
• Fire: Do you want to feel like you're at a Nine Inch Nails concert, while listening to garage music and kissing a girl that looks like a fan of Nirvana? Go underneath a railway arch in Vauxhall and have a drink at Fire.
• Dalston Superstore: Café by day, club by night, the Dalston Superstore knows how to bring the advent-garde dating scene to Kingsland High Street.
Oh, you're an introvert, an anxious girl, or someone that's not into bars and clubs? There's another option for you to pick.
#2 Tinder
I know dating apps have had a lot of criticism from people, particularly Tinder, but if some people haven't reaped the benefits out of it, why the hell do they still exist?
Yes, you'd end up having to judge the girls on your mobile screen at face value, however, you get the chance to be able to make choices when it comes to dating. Furthermore, romance on Tinder isn't always definite, but friendship is.
You may find yourself in a position where you have a lot of lesbian friends but no girlfriend(s). That's not a bad thing, considering that you can also have dates with lesbian friends; the title of this article didn't imply that romance has to be involved!
Oh, you're not much of a digital nomad, or you're worried that you might find your uncle who lives in Camden and has recently been through a divorce on the app?
You're lucky. I have one more option up my sleeve.
#3 Join the libertarians and the liberal arts
Ok, liberal art isn't a popular course to take, and libertarians are getting a lot of criticism recently, but if you take part in a couple of classes or clubs that relate to the liberal arts.
I'm not saying that you should go into higher education just to find a lesbian date, but there may be a couple of educational clubs that take place in a coffee shop that wouldn't cost you £9,000 per year. What kind of classes, and what kind of lesbians would I meet in those classes?
• Art – hippie/hipster lesbians that like to smoke weed and wear Doc Martens all day.
• History – The sweet, docile ladies that would probably be more intelligent than you are.
• Politics – Fiery women, but be careful not to get burnt if you say the wrong thing to them, especially if they're into Feminism and Gender Politics
• Philosophy – The type of girls would probably hurt your brain, and would ask you weird sex questions like 'What is your sexual appeal towards peaches?'
• Literature – writers would give you the best lesbian porn book that you'd ever read.
If you're looking for other options, too bad, because I only give the best advice to all you lovely girls out there. Hence, these are the best 3 ways that can help you find a lesbian date in London.
There is the option of having an account on an LGBT forum, or spend some time with a bisexual courtesan based in the capital of England. But if you're a bit shy and a bit poor, pick one of the methods that I've mentioned here today.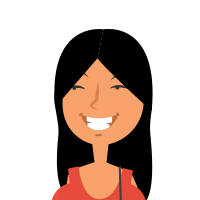 Latest posts by Zoe Jaspers
(see all)
---