Real Sex – My Sexy Pick Me Up
November 12, 2014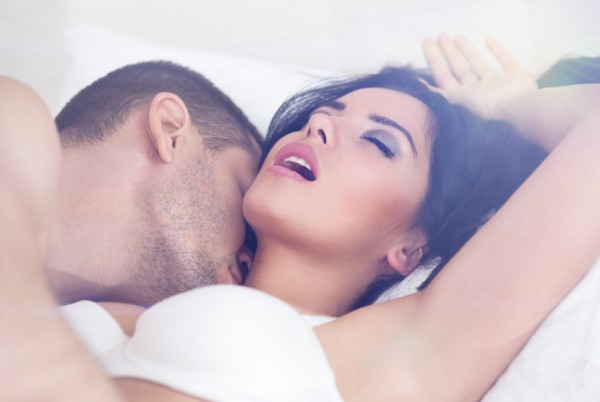 ---
Sitting in The London Carriage Works, one of the best restaurants in Liverpool, I was spending my afternoon growing more and more upset. I had come in here for a pick me up, my very own champagne afternoon tea which usually never failed to make me feel good inside, but this time it wasn't working.
I had just broken up with my boyfriend and it was a nasty breakup, so as I stuffed cake after cake into my mouth, I couldn't help but feel sad. I wondered if there might be somebody who could take my mind off things.
I looked around, hoping to meet eyes with somebody who could excite me enough to blow away all the memories of my last relationship. In fact, they say that you have to get under someone to get over someone.
The waiter came over to take my plate away, I hadn't seem him before and we met eyes at that moment, he was gorgeous with sparkling blue eyes.
Jay
"Hi." I said, smiling shyly. He looked at me with big blue eyes and immediately I was entranced.
"Hi." He smiled back.
"Are you from here?" I asked. His accent betrayed an Irish hint.
"From Dublin," The man explained. "But I love it here." He motioned with his hands. I nodded my agreement.
"What time do you finish?" I asked, I knew I was forward but I didn't care.
"In half an hour." The guy said, checking his watch. I thought I had found the best pick me up I could imagine, and I wasn't going to let the moment slip by.
"Shall we go for a drink, I can show you the best places in Liverpool." I suggested. The man looked flattered, he looked me up and down. Luckily I was wearing my sexy little black dress which left little to the imagination.
"Definitely." The man said. "Give me a little while and I will meet you in Panoramic 34."
It was a nice little bar and club nearby and was known for it's buzzing atmosphere. It was still early but already I was forgetting my ex and allowing my mind to indulge itself in what could happen later.
I was drinking a glass of wine on one of the pretty chairs in Panoramic 34, when the man from Dublin showed up, he was wearing his waiter clothes, a plain black shirt with trousers, which made him look even more gorgeous. He came to sit next to me.
"This was unexpected." He said, smiling and kissing me on the cheek.
"I know." I said, smiling back.
"By the way, I'm Jay."
"I'm Abbey."
The rest of the night we knocked back wine, then moved onto rum and coke. We got on really well and things hotted up further when Jay began to lean into me more, brushing my leg and planting kisses on my neck. Electricity buzzed between us.
We left the club early enough, about 10pm and got a taxi straight to mine. As we entered my home, we were already kissing each other before we had even reached the bedroom. Jay was an amazing kisser and I was growing more and more hot with every kiss. He then reached down and brushed me over my knickers, feeling my wetness and excitement.
Taking Me Against the Wall
Before I knew it, he turned my towards the wall, still in the hallway and hitched up my skirt, burying his face between my legs he pushed his tongue inside me, I was trembling with desire.
"More?" He asked, his voice gruff with desire.
"More." I called back.
He pulled my underwear aside, pushing his tongue onto my clitoris, making me want to come immediately. He then pushed his fingers inside me, pumping in and out over and over, building my wetness on his fingers, I gripped the wall, moaning appreciatively.
"Baby." I cooed, as he brought me to the most intense orgasm, just with his tongue.
He then dropped his trousers and entered me, pushing himself deep inside so that I bit my lip, the sensation was amazing with my orgasm still reeling through my body, as he took me against the wall, banging into me smoothly and deeply. He reached round and stimulated my clitoris, which made me moan even more, uncontrollably.
Jay grabbed my hair as he moved inside me, which was highly erotic, I liked his style. In that moment he took himself out and sprayed my back with his hot semen. We lay breathless, holding each other tightly. Wow.
We lay in the bed, heads intoxicated by the amazing passionate sex, and then it began again, way into the night. It was the best get over my ex sex I had ever had.
---