Sexy Secretary – The Role Play Guide
November 26, 2014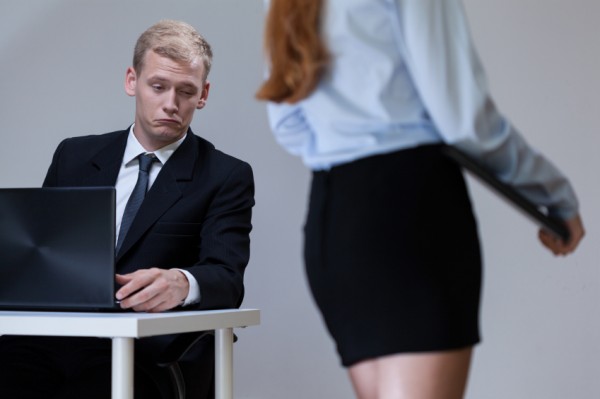 ---
For those looking for something different, the sexy secretary role play is the perfect solution. It is one of the easiest role plays to start with, for those who have never tried it before, and it is a lot of fun too.
For those who have never done or tried a sexy secretary role play before, we have created an essential guide on what to wear and how to act, so that you can concentrate on having fun.
Costume
A sexy secretary outfit is very simple and easy to put together. In fact, you probably won't even need to spend any money on it as you will have the essential items in your wardrobe already.
As you might imagine, for a sexy secretary you simply need smart clothes. The best items to wear are a black pencil skirt and a white shirt with a few buttons undone at the top. Slip on some stockings and some black heels to draw attention when you cross and uncross your legs. If you have some, wear some glasses on the tip of your nose or take the lenses out of some 3d cinema glasses for a last-minute alternative.
Hairstyle and makeup
Hairstyle and makeup for the sexy secretary are very simple and easy to do. For your hair, if it is long enough, put it up using a clip so that you can let it down and shake it out later. As for makeup, keep it simple. Use some eyeliner in a thin line, a coat or two of mascara, and some bold lipstick to complete the look.
Behaviour
With the sexy secretary role play, all you have to do in terms of behaviour is take orders from the "boss" and tease them in the way you move. If you have to pick up a pencil from the floor, do it in a way that shows off your curves to them and tease them that little bit more.
What to say
A simple "yes Sir" or "yes Mr" can work wonders in this role play. Simply following instructions and agreeing with them while they watch you walk around in those sexy high heels and that tight skirt will be enough to get their blood pumping.
Have you ever done the sexy secretary role play before? Which is your favourite role play? Share your thoughts in the comments below.
---