The Best Sex Positions For Boob Lovers
September 1, 2015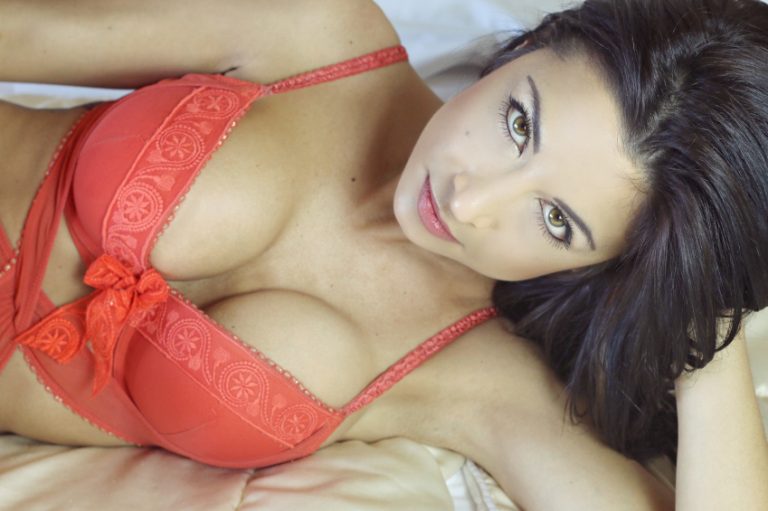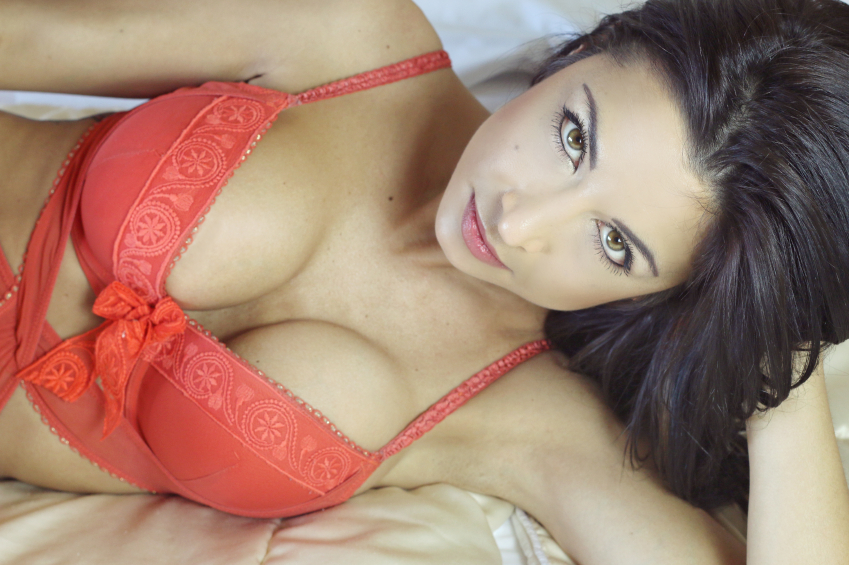 ---
Boobs are pretty fantastic. In a few moments they can completely ease your stress away and leave you feeling both fantastic and turned on at the same time. We women love having them and you men love giving them attention with your hands or mouth.
If you are a man with a love of boobs you might find that you simply don't get as much time with them as you'd like, and sometimes the best time to get to know them a little better is during sex. We take a look at some of the best sex positions for you boob lovers out there.
Girl on top
One of the first positions that will jump to the front of your mind when you think about having sex with great access to tits will be the woman on top position. This is a great position for sex anyway as she controls the speed and movement, putting her totally in control and giving you the chance to simply lie back and relax.
Of course, it is great for those who love nothing more than fondling a pair of tits because, while she quite happily bounces up and down on your cock, you can reach up and give those boobs a good squeeze, making it the perfect position for it.
However, you might be feeling frustrated that you can't get your eager tongue on them as well, and if that is the case then you can add a very simple twist to make the girl on top your new favourite position… and all you have to do is sit up in bed.
Sitting up in bed is a great way to change the position and allow deeper penetration, while also putting your mouth right between her tits. You can slowly kiss them all over to tease her as she bounces, or you could suck the nipple into your mouth and let her grind her pussy against you.
Against The Wall
If you have the strength, having sex against the wall is a great way to get your blood pumping and your partner screaming in ecstasy. Picking her up and thrusting into her while her back is against the wall is a lot of fun, and she will love the show of power from you.
This position is also great if you want to watch the way her tits bounce with each thrust. You can enjoy taking long, hard thrusts and the way her boobs move as you speed up.
If she doesn't need to grip onto you or the wall, you could get her to give her own boobs some love. As you fuck her hard you can watch the way her hands squeeze those tits together or the way that her fingers tease and tweak her nipples. She'll have you coming in no time at all.
In front of a mirror
Almost all of us have a mirror in our bedroom, and while we tend to use it just for getting ready, you can actually use it to make your sex life even better, simply by making sure you look into it when you are passionately fucking away.
Get yourself sitting on the edge of the bed, facing the mirror, and get your partner to sit on your cock in the reverse cowgirl position. As she bounces and grinds you can look into the mirror and see how her body moves. Even better is that you can reach around and give her tits a squeeze while fucking her, and you can see the way her entire body reacts to the touch with just a quick glance at the mirror.
However, if you want to tease her nipples, a good way to do it is to have sex against the mirror. You might not be able to get to see them, but the cold material of the mirror will give her a lot of pleasure as her nipples rub against it, and you could switch quickly between the coldness of the mirror and your warm hands on her tits.
Good old missionary
When you want to give those boobs some attention, there is sometimes no better position than good old missionary. You might find yourself in this position anyway for foreplay, and as you slowly glide your dick into their dripping wet pussy, you can simply carry on squeeze, licking, and gently biting on those big and beautiful tits.
Lay some gentle kissing over her tits as you move slowly in and out of her tight cunt and she will start to writhe beneath you, begging you for more. It will be a huge turn on for her that you are continuing to give her boobs some attention during sex, so keep doing it to get her closer to orgasm.
If you are great at multi-tasking, you could take one of her nipples in your mouth as you thrust. For every hard thrust, give her nipples a gentle bite between your teeth, and as she orgasms suck the nipple hard to make her feel amazing.
Russian
Men who love boobs might enjoy having sex, but they tend to find the sexiest position of all is when they finish on their partner's tits. The Russian or Tit Wank is the greatest way to treat yourself and your love of boobs, and it is a really great position to try.
Those happy to let their partner take control can simply thrust their dick between their tits as they squeeze them together, watching the way she rubs her nipples and fondles her boobs while you fuck her chest hard.
Alternatively, you could be the one squeezing, and afterwards you can admire your handiwork and the mess you have made of her hot and sexy chest.
For the boob lovers
I'm a woman who loves playing with her own boobs. I also love playing with other boobs. They feel so good in my hands and kissing them is a huge turn on. If you're feeling inspired to play with their boobs, there are so many ways you can play. You certainly won't be bored!
So tell us, what is your favourite sex position to watch her beautiful boobs bounce while you fuck her? Have we covered it above, or have we missed it completely? Latest posts by Lara Mills
(see all)
---