The Christmas Sex Playlist You've Been Waiting For!
December 19, 2018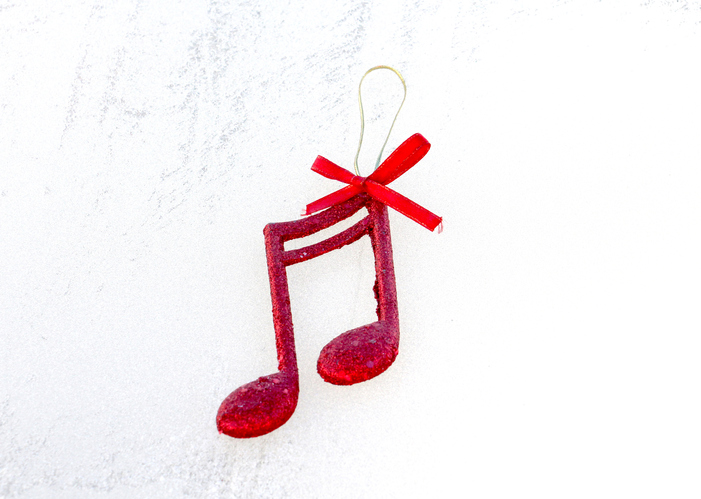 ---
Getting into the Christmas spirit can be a challenge. If you're anything like me, you might have struggled with it this year. Christmas is just around the corner, and feeling festive just wasn't happening. Not until I put together a Christmas sex playlist, that is!
They say that it is better to give than receive, so put yourself in the spirit of the season! Take a look at my picks for a Christmas sex playlist you'll want to play again and again!
Santa Baby
No Christmas sex playlist would be complete without the classic 'Santa Baby' as sung by Eartha Kitt. It is the sexiest Christmas song out there. Whether you want to seduce your partner or bring a little of the Christmas spirit into your life, this is the ideal way to do it. You can even change the lyrics as you sing to make it more about the things you want this year.
Best for: a seductive strip tease. You or your partner can slip into some sexy red lingerie, put the song on, and prove that you've been good this year. They might just give you exactly what you want!
Hallelujah
The song 'Hallelujah' was originally sung by the legend Leonard Cohen. Ever since, it has become a Christmas classic. People can't stop playing it at this time of year despite the fact that there's no mention of Christmas. Then American a cappella group released their version of the classic, and it's a version you should put onto your playlist.
Best for: making love. A cappella is a great way to up the romance, so if you've been struggling then you should use this song. It's perfect for the kind of slow and sensual sex you deserve. With a hectic Christmas around the corner, the song will give you time for just you and your partner.
Baby, It's Cold Outside
This song has been receiving a lot of attention lately. Some feel that the song isn't appropriate, while others see it as a Christmas classic. That said, it might be a good song to put on your playlist. The original lyrics were intended to show that the two people wanted to stay together for the evening, but went their separate ways because of what others might think.
Best for: playful sex. If you have that kind of playful relationship with your partner, this might be the ideal song to play in the background. You want to stay together and see where the evening leads, so screw what everyone else thinks! You two can have your fun together with this sexy song playing.
Christmas (Baby Please Come Home)
It's hard to think of seductive songs for a Christmas sex playlist without Michael Bublé coming to mind. His voice is perfect for any sexy playlist, and with an entire Christmas album to choose from, you might have a hard time selecting just one. So choose this song.
Best for: showing your adoration. The lyrics to this song make it obvious that Bublé can't imagine it feeling like Christmas without that one special person in his life. You can use the song in the same way! Worship your partner with this song playing and they'll love every moment of it.
I'll Be Your Santa Baby
There are tons of Christmas songs out there, but finding which to fuck to is tough. Many are the kind that you'll hear when out shopping or at a party. They aren't what you'd expect to hear in the bedroom. That is why you should put this gorgeous song by Rufus Thomas on your list! It is full of energy and feels so seductive.
Best for: a hot sex session. The song has such an amazing rhythm that it's hard not to move your hips to the beat. This makes it perfect for those hot and hard sex sessions we love so much. Maybe you and your partner can sneak off for a quickie to this song?
What's on your Christmas sex playlist?
Everyone has different songs on their Christmas playlists, but choosing which to put on your sexy playlist is hard. A lot of Christmas songs aren't created with hot sex in mind, so you have to search around to find the right music. Not any more!
Hopefully you'll feeling a little inspired by the suggestions I've given above. Want to get even more into the spirit of the season? Why not try one of these Christmas sex positions to really spice things up! The reverse reindeer is my favourite… what's yours? Latest posts by Lara Mills
(see all)
---