Too Hot For Sex? Here's How To Beat The Heat
July 22, 2015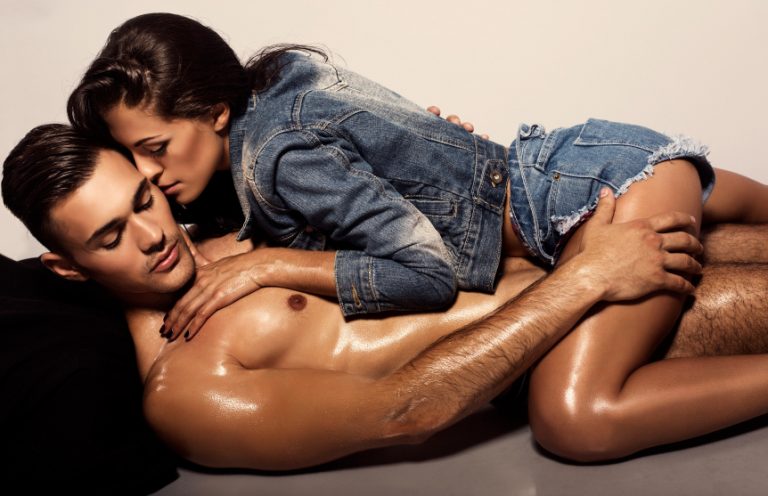 ---
Summer is well upon us in Europe, and with the shining summer sun comes the heat. We find ourselves opening the windows at night to get a breeze as we sleep, and cold showers have become part of our daily ritual.
Skimpy tops, short shorts, and sexy women are everywhere, but with the heat it is hard to have sex. We will try, but it just becomes a sweaty, smelly mess, and we feel so uncomfortable that we are actually having less of it in the summer.
Here on XEscorts we take a look at some of the ways you can cool yourself down in the summer so that you can heat things up again in the bedroom.
Cold showers
When you've had a long night of struggling to sleep because it is too hot, you'll get out of bed and feel as though you desperately need a shower. You might jump in and keep the temperature as low as you can stand, as the cold water does wonders to cool you down.
If you are eager to get your leg over, but find it is too hot to do it in the bedroom, the shower is a great place to do it. You can both jump in and enjoy the cool water rushing over your bodies, and as you see your partner's sexy body getting wet in front of you, you'll find your dick getting hard.
To get your partner in the mood, you should offer to wash their back for them. They will love the feeling of cold water on their back with your hot hands, and the change in temperature as you slowly glide your hands up and down their back. As their back is to you, it will be very easy to wrap your hands around the front of their body and tease their nipples before sliding one hand down to their wet pussy.
As things start to heat up, get them to kneel down and give you a blowjob, before you bent them over and slide your cock into their cunt. The water will help to keep you cool, even as you both start to get hotter and hotter the closer to orgasm you get.
Afterwards, you can share a towel and a cold drink to keep you both cool for longer, and you will find yourselves both jumping into the shower each morning to cool down and get off.
Ice cubes
When it starts to get really hot in the summer, you'll find your freezer becomes full of cold things like ice creams, lollipops, and ice cubes. Not only are these tasty and refreshing treats that you can enjoy in the day, but you can also take them into the bedroom to make things a little more interesting.
Ice cubes are a great way to cool your partner down while also turning them on. Before you start, lie a towel down on the bed and get a tub or glass full of ice. Then ask them to lie down on the bed for you and start to slowly massage their body.
When things are beginning to heat up, pull out one of the ice cubes and gently place it onto their skin. The cold ice cube on their hot skin will be a relief for them, and as they watch you slowly sliding it all over their body they'll start to get turned on.
You can then take one of the ice cubes into your mouth. This will keep your mouth cool as you move your lips over their body, and the feeling of your hot lips teasing their nipple while the cold ice cube cools it will have them moaning underneath you and begging for more.
You can do the same with cold treats like ice creams, ice lollies, and lollipops, but the sweet taste of them will make things far more exciting for you. Use them in the same way you would edible body paint, and make sure you jump in the shower together afterwards to get rid of any sticky residue left over!
Sex in the shade
It seems that, when the sun comes out, people strip off their clothes and start getting down and dirty outside. We can understand why, because if you find a nice, shady spot to do it in, it will be much cooler than inside.
However, public sex has one big risk to it – getting caught. For many, the chance of getting caught is one of the biggest turn-ons, but it can land you in a lot of trouble, as we saw on the Escort England blog recently.
If you are going to have sex outside, make sure it is somewhere a little more secluded and private. If you have your own back garden, that is a great place to go. Move your chairs into the shade and go for it, but try to keep the noise down so you don't disturb the neighbours. If you make too much noise, they might report you, and that can only lead to trouble.
However, if you don't have a nice and private back garden you can go fucking in, you might want to find another place to go. Many choose places like parks, but these are often heavily populated. Instead, go somewhere that many others don't to ensure you have some privacy. It might even be a good idea to take a walk around the place you are planning for your sex adventure first, to make sure you won't be disturbed.
How do you keep cool in the heat when you just want to have some hot, passionate sex? Let us know in the comment box below. Latest posts by Lara Mills
(see all)
---