5 Ways to Give Women Intense Oral Stimulation
October 24, 2013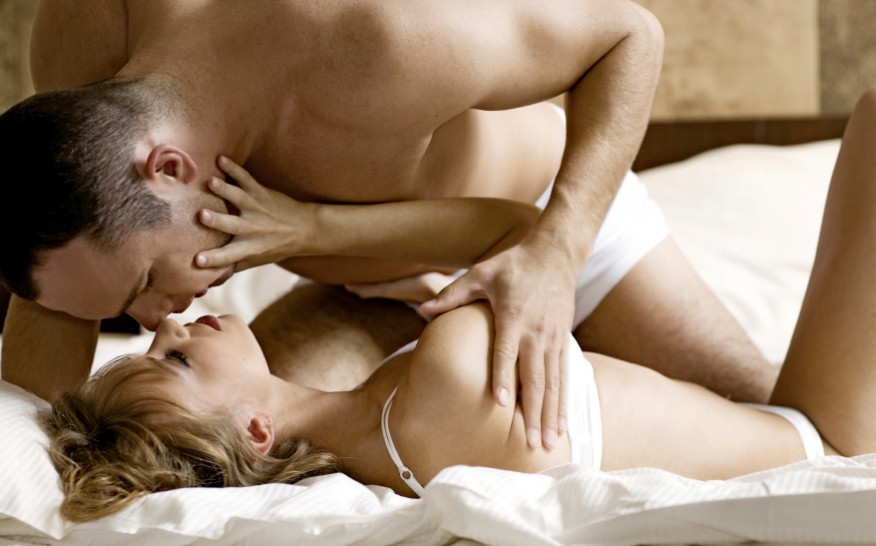 ---
The recipe for a long-lasting and healthy sex life is to mix it up and keep it exiting – a combination of different positions, multiple toys and variations of oral sex will achieve this. Men know what they want when it comes to foreplay but it can be hard to know how to please their partner. There are hundreds of men who write in to magazines asking for advice on how to give her oral sex. As such, I thought it was time to give some tips on what guys (and girls) can do with their tongues.
Receiving a killer blow job is heaven, so you are aware of how great oral can be. If you want her to continually go down on you, give her all the pleasure you can. You want to be enthusiastic, intimate and passionate when it comes to pleasuring your woman. If anything, this will guarantee that she'll want to go down on you too. For those who are new to oral sex, or are hesitant to try; there are many preconceived notions regarding odours and tastes which can be off-putting. If this is a worry, suggest a shower together beforehand. This will not only relieve your anxiety but will get you both in the mood to explore each other's bodies and let loose orally.
Tease First
You're not eating out fast food, so slow down. Take the time to kiss and nibble your way down her body. Alternate between your lips and breathing softly and sensually to tease her stomach, thighs and buttocks before you move to her genitalia. Keep her waiting and do not move on to the next step until she's quivering with anticipation.
As you move on to her genitalia, try to resist the temptation of going straight to her clitoris. Instead, kiss and lick her labia and vagina. When you do begin, keep in mind that women prefer indirect clitoral stimulation to start with; so focus on the clitoral hood (directly above the clitoris).
Tongue-fun
Did you know that of all the muscles, the tongue is the strongest in the human body? Imagine what potential has yet to be unlocked! Your tongue is naturally lubricated with saliva, and is able to manoeuvre in ways that are simply impossible for your penis to do. Use this to your advantage and thrust your tongue in and out of her vagina – the sensations are going to drive her crazy! Keep her on her toes (or maybe off in this case) and remember to return to her clit as this is how most women achieve an orgasm. Keep the pressure soft until her body language and moans indicate that it's time to speed things up.
Another pointer; relax your tongue. A firm and pointy tongue is horrible! A soft flat tongue is able to cover more ground and feels amazing. Start with slow, steady and rhythmic licks – and remember slow and steady always wins the race.
Detect Her Hot Spot
Pay attention to her body language and the noises she makes. Listen carefully for moans; it's a clear signal that she's enjoying it and that you need to keep up the pace for as long as you can. As soon as she seems to respond less, it's time to move on to something a little different.
Be Vocal
Be vocal and make noises. When you're giving your partner fantastic oral, you're supposed to be excited and loving every minute of it too. You want her to believe that this is the most fun you've ever had. If she believes you are reluctantly doing it, or that it is a chore, it will be an instant mood killer. While making noises, why not try humming? The vibrations created from this sound will create all kinds pleasure for her.
Patience is Virtue
As much as we would like to believe (the porn world) that women start gushing within moments of foreplay; this is in fact total rubbish. The average woman takes at least five minutes to orgasm. So if your neck is starting to get sore, you will have to suck it up and keep going. Patience also entails that you do not stop immediately as they come. Stay down there and let your partner enjoy the full feeling of coming and being stimulated by you. Reduce the pressure and speed until you come to a stop. Eventually you will get your turn, so take your time and give her all your attention – she deserves it.
It's all about making her feel special. Set aside plenty of time to give her all of your attention. Don't be afraid to ask her beforehand what she likes/dislikes and take the time to explore her genitalia together. If you are unsure, why not seek the advice of experts? The escorts in London know exactly what they love and are always able to give advice on giving great oral. Having fun will make you both more likely to enjoy sexual acts and could even heighten your sexual satisfaction. So what are you waiting for?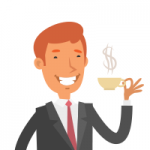 Martin Ward is a well respected editor and writer with over five years experience in the adult industry. After stints in the Escort Advertising call centre and on the escort forum, he moved into the site editor position around three years ago.

Since then, he has specialised in articles on the battle for equal rights for sex workers, sexual health, as well as bringing the readers fun news from around the world. He also has a major interest in LGBT rights, and is an active campaigner in this field.

When he isn't fighting the good fight, he enjoys spending time with his girlfriend, and young daughter. He also enjoys reading and taking long walks.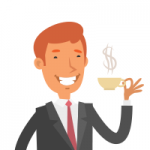 Latest posts by Martin Ward (see all)
---