A Guide to Phone Sex
November 30, 2015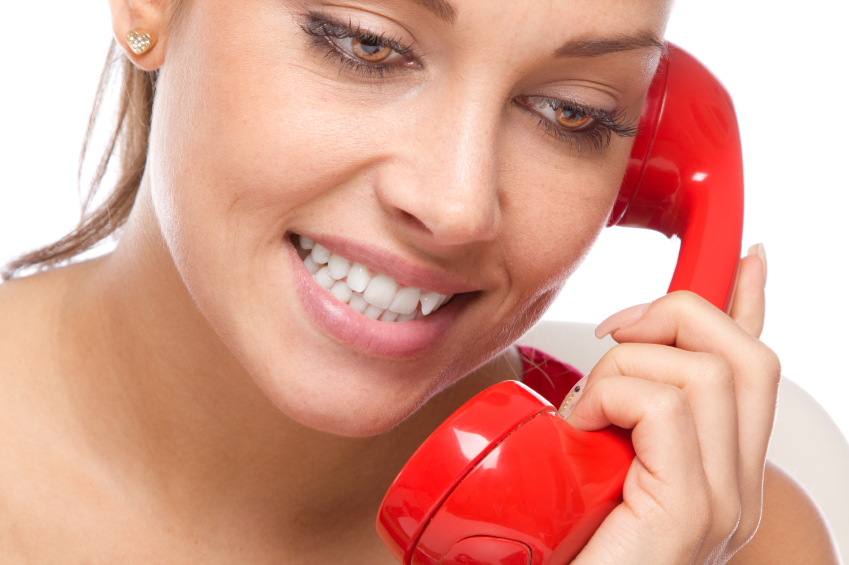 ---
I am a sucker for ear candy. I love the sound of a guy whispering all the dirty things he wants to do to me.
Then again, what woman wouldn't get wet at the sound of their companions being naughty over the phone. It's a great way to release some sexualtension, especially if you live far away from your partner. So, some bright young man or lady has come up with the idea where they can contact their spouses by phone and make them cum through the use of their filthy vocabulary. We have to thank Martin Cooper for his mobile phone invention!
Imagining your partner is by your side
You wouldn't watch porn on your laptop without the sound unless you have extremely thin walls in your house. Furthermore, everyone gets horny by the voice of Jamie Dornan in their heads whenever they read '50 Shades of Grey'.
This is something that no one can deny, so what would make phone sex off-putting to any person in the world?
For anyone who wants to try phone sex out for the first time, the organisation is key. Therefore, you should make sure that you're alone in your home or room with no other errands that you have to do for the next hour or so. You never know, you may end up having a phone sex session that lasts for 3 hours!
You have to think as if you're waiting for your partner to come back home from a long day at work, and he wants to shoot his load all over you. If he left his cologne in the bedroom, spray some of it onto your pillow so it smells like he's by your side. You better make sure that your room has a good signal because the last thing you want is getting cut off when you're about to cum. No matter how adventurous it may sound, make sure that your partner isn't chatting to you on a train; you never know if he will pass through a tunnel…
Start off slow, then go in hard!
Once you and your partner are alone, start off the conversation as you would with any friend. You know, the simple:
"Hi, babe! How are you today? I hope work hasn't been too stressful for you this week."
After you've had a pleasant chat for about 10 or 15 minutes, you start to go in for the kill! Begin your sex talk with a few phrases like:
"So…are you alone in your room?"
"You know, I've been thinking about you all day…"
"Do you want to know what I'm thinking about right now?"
Once you've caught his attention, you can let your imagination run wild. There is nothing more appealing to a man than a really creative story. Then again, it doesn't have to be a story. You can reiterate a hot memory that has kept your brain wired every night before you go to sleep.
As I've mentioned before, I love phone sex, and I love to explore how much vocabulary I can use in a one-hour mobile session. If you're not sure what you want to say, I'll give you an example:
Let your imagination run wild!
"You know, I've been thinking about a lot of dirty stuff today. I was thinking about your thick hair, your perfect lips, your impeccable chest, and not to mention your huge cock. At the moment, I'm imagining you coming home from work, where you're stressed out from the meetings and presentations that you had to do.
Once you walk in through the door, you'll see me in a white silk gown. My nipples are hard and my panties are wet from the excitement of you coming back into my arms. From the moment you see me, you drop your briefcase and gently push me against the window, where you untie my gown and reveal my tender breasts.
I start to rub my ass against your groin to tease your aching cock, as your hands slide against my skin and pinch my nipples softly. You can't hold it in anymore and neither can I, so I slip my hand behind my back and unzip your trousers to pull out your majestic manhood. Are you still hard? Good. I want you to be when you push your shaft inside me.
You undress me and pull my pants away from my legs. I feel your hands spreading my ass cheeks apart as you thrust your hot cock inside my dripping wet pussy. We both moan softly as I press my back against your chest. From then, you start to thrust me back and forth, while you grab my hair and smell the perfume on my neck.
Oh fuck, my cunt is so wet.
I moan in ecstasy as you lift my chin up and kiss me hard. The sound of your grunting turns me on as I grind my ass on you repeatedly. I start to get close to the edge and I begin to rub my clit with my fingertips. Your speed increases and you clutch onto my sweaty body as tight as you could. I can feel my juices filling me up and it's waiting to explode onto your cock.
I can't hold it anymore, and I know that you can't hold it anymore. I'm cumming…I'm cumming!"
Phone sex helps with communication in any kind of relationship
One thing that you have to remember is that you have to keep your man wired all the time. If you hear him drifting off, you keep asking him how hard is his cock or how wet your pussy is. If there is one question that every guy would respond to, it would be:
"Do you like that?"
You also have to make sure that you do not spare any detail. Your vocabulary and graphic language are what's going to keep your partner on the phone. You may end up writing a dirty email to your man where you show off you exceptional creative writing skills!
At the end of the day, it's important that you both are enjoying the session. Communication is a vital factor to have between you and a partner, and phone sex can help maintain the spark in your sex life. It helps maintain a long distance relationship, but it's also beneficial for any relationship to have.
If you're stuck in your room and your partner is away, why don't you call him and ask if he's alone in his room right now?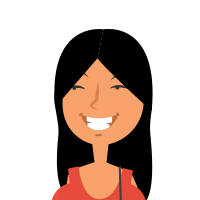 Latest posts by Zoe Jaspers
(see all)
---