A Guide To Sexy Twerking
May 30, 2016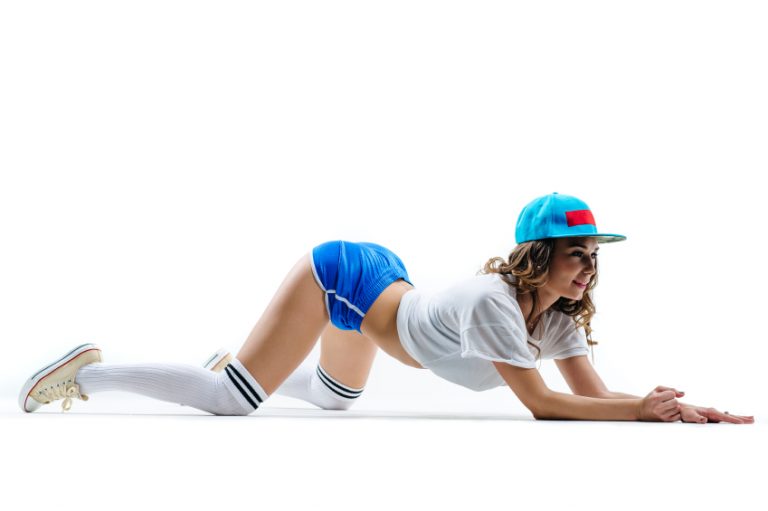 ---
Some people love it, some people hate it. But if you want to know how it got famous, just watch Miley Cyrus' 2013 VMA performance with Robin Thicke. Yes, the art of twerking seemed to have caused a controversy within social trends and media, but you cannot help but think that there must be a reason why so many people twerk, and why so many men love watching a person twerk.
Little facts the art of twerking
Despite what a lot of people may think, twerking has been around a lot longer than 2013, you just haven't been looking at different countries. This type of dance has been passed down generations in the form of 'Perreo' in the Dominican Republic, and the form of 'Sandungueo' in Puerto Rico. If you put a stereo in front of a group of Latina women and turn on some reggaeton music, they will most likely get their booties shaking right in front of you!
Unfortunately, when those kinds of dances got embedded into Western culture, something seemed to have taken a turn, and people just thought that twerking is degrading, stigmatising, and 'slutty'. Nevertheless, if there is a body part that every guy loves, it is the ass.
Everyone loves ass, even girls love ass; most of my heterosexual girlfriends love ass. Big ones, small ones, peachy ones, firm ones, and so on. If there are any guys that are reading this article right now, I bet you that one of your favourite sex positions is the doggy-style.
Now, I turn to all the sexy girls that are reading this article right now, if you want to make your partner beg to place his face in between your ass cheeks, or want to find a way to spice up your lap dances, keep reading this page.
Shaking it with the 'squat-and-shake'!
Just as there are different types of tango dancing, there are different types of twerking. However, I think that these three types of twerking I will be mentioning in this article would be sufficient enough for your male companion to have a hard-on all day and night.
Therefore, I'm going to start you off with the most popular stance called the squat-and-shake. I have to say that just practising this type of twerking for twenty minutes a day makes your ass look amazing! So, how do you do it?
First, put on some music that you know you're going to go crazy over. A lot of people like to twerk to RnB and reggaeton, but slow rock music is also an option that other people like to take. As long as you love the beat of the music, you can twerk to whatever kind of music you want.
Secondly, you put yourself in the squat position, where your butt cheeks would almost be parallel to the floor and your legs would almost be bent at a 90-degree angle. Take note when I say 'almost'. Make sure that your back is straight, your legs are apart, and your tits are up to make your ass point out further for all the horny people to see and drool over.
So, right now you should be looking like you're about to sit down on a chair, or on a guy's lap, this is the part where you begin to pop your booty out. Shift your weight onto your toes to stabilise your stance, and you only focus your movement on the hips.
Have you ever watched 'Happy Gilmore' where Chubbs kept saying 'It's all in the hips?'Remember that quote. Then, once you got into the hang of moving your hips and booty back and forth while you're squatting, start shaking your ass faster to produce that 'clapping' effect that all of the guys love!
Mastering the 'wall twerk' with your ass!
Ladies, I wouldn't do this position unless you're already at fitness level, or you've already mastered the squat-and-shake. Then again, if you're feeling ambitious and frisky, you should go for it!
The first thing that you need to do is to stand 2 feet away from a sturdy wall. Not a fence, not a door, not a wardrobe, a wall. I've seen too many vine videos where girls have failed doing the wall twerk on wardrobes…
Anyway, the next thing that you would have to do is to put your hands on the floor and place your feet on the wall. You need to have a good grip and upper body strength while you do this twerk, so it wouldn't be unwise if you have a couple of tequila shots before you do this dance.
Keeping your legs part and remembering your hip movements, you shake your booty in a slightly vertical position. With this kind of twerk, you can't do it for more than 30 seconds as you'd get tired quickly, but as long as you have your hot partner close to you while you do your twerk, he can pick you up afterwards and take you to the bedroom to do a kinky kind of twerking!
Touch your toes with your 'hands-on-the-ground'
This is probably the best dance for you if you don't have a big, peachy ass. I mean, Miley Cyrus did it in her 'We Can't Stop' music video and she looked great with her cute, tiny backside.
You may remember doing this kind of stance back in your old P.E. lessons back at school, where you begin the hands-on-ground position by, simply, putting your hands on the ground while keeping your legs straight. Like the squat-and-shake and the wall twerk, you move your hips and ass as you bend and straighten your legs. Some of you may think that this type of twerking would be too mundane for you to perform, but it improves your flexibility; the elasticity that you'd need to you perform other acrobatic positions with your partner!
The great thing about twerking
Whether you'd be in a nightclub with your friends or in the living room with your partner, twerking is just one of those activities that lets you get into the groove and shake your ass like Nicki Minaj in her 'Anaconda' video. As I've mentioned before, you can interpret twerking into your lapdancing to spice up your evenings with your handsome companion! So, ladies, put on some reggaeton, shake your ass to the point that you're not even watching yourself!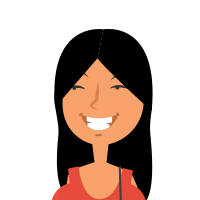 Latest posts by Zoe Jaspers
(see all)
---