Spanking – A Guide
February 22, 2016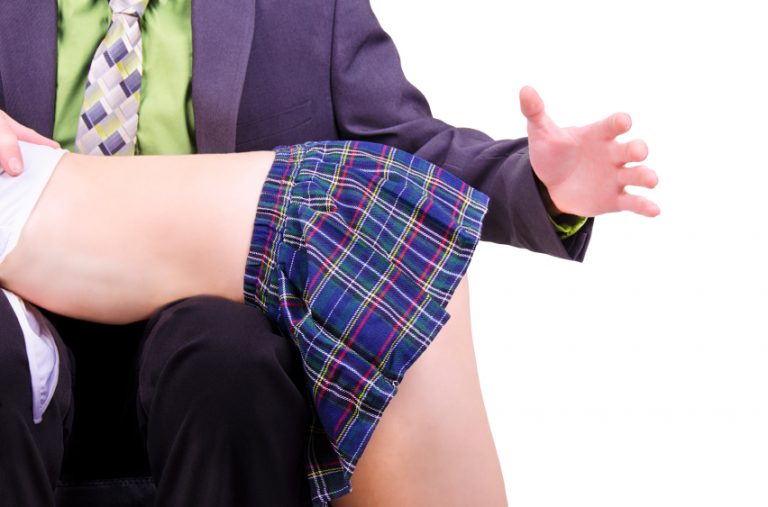 ---
Erotic spanking is the act of spanking someone for sexual arousal or gratification for one or both parties. It can be as simple as a spontaneous smack on the bare butt. It can also involve role play, age play, sexual role play and the implementation of spanking paddles or improvised spanking devices.
Spanking dabbles in 'impact play,' or 'corporal punishment.' It may surprise some to learn that it's healthy and normal. Many cultures have described pain as an erotic aphrodisiac. Images of erotic spanking were found in the Etruscan Tomb of Whipping from the 5th century BC! Engravings, photographs and literary depictions of spanking were widely circulated during the Victorian Age. For centuries, numerous notable figures have enjoyed spankings for erotic or emotional gratification.
The person doing the spanking is known as the 'spanker,' or 'top.' While the person that is being spanked is known as the 'bottom' or 'spankee.' The dynamic of spanking involves a 'power exchange.' This is how erotic spanking differs from being a submissive. The 'bottom' or 'spankee' isn't powerless.
The spankee gives the spanker permission to exercise power over them for a period of time
What is exactly going on in the brain before a session? The nervous anticipation can be highly arousing. A sense of fear and expectation triggers adrenaline and the brain is flooded with endorphins responding to a call of danger. During the spanking, blood flow is stimulated in this erogenous region which in turn can increase sensitivity in the vulva or scrotum.
The reaction to your spanking depends on the individual. You could feel euphoric and horny, or if you've been holding onto some tension, you may feel the impulse to cry. If you explored a new side of yourself that you weren't aware of, you could be feeling exhilarated with your new sense of awareness and self confidence.
To begin a spanking session you and your lover should preemptively talk about how you foresee your fantasy. By sharing your vision, your partner will understand what you're seeing and by listening to your lover's vision, you can see what they want. Discuss if a bare hand to bare bottom spanking is desirable or if you're curious to experiment with role play, dressing up, pretend punishment or perhaps punishment for things you've really done.
Send a spank-a-liscious url link to SpankingTube for your lover!
After you've both agreed to get spanky, let there be an open line of dialogue so you can communicate while it's happening. Check in with one another during play. The top can ask the bottom for feedback. The bottom can respond on a scale of 1-5 where 1 is, "not hard enough," 3 is, "just right" and 5 is, "too much."
The most traditional position is for the spankee to lie over the spanker's knee. It's also a tantalizing position for the spankee to lay flat and have their bottom raised with pillows placed under their stomach. Once you get to advance levels of the practice, you can use bondage to restrain the spankee or a spanking bench.
Start off with massaging the bottom and rubbing it. This tends to relax the area and warm up the spankee. When you smack, aim for the round lower half of the bottom. In between smacks apply reassuring strokes and rubs. This alternation between light caresses and harder spanks is like playing with hot and cold, light and dark.
Spanking 101
1. Rub your hands together!
2. Use your dominant hand!
3. One check at a time please!
4. Keep that hand solid and slightly cupped!
5. Aim for the cheekiest part of the bottom!
6. Slightly rub the area after you slap then spank on!
If you find yourself giggling, let it out! You're exploring all the emotions spanking can evoke. Silliness is one of the reasons we play. It's liberating and it can make for some candid cheeky banter.
Be careful about hitting too high or too low. Too low could be the genitals and too high may be the kidneys. Listen to the spankee's feedback. If you want to explore your fantasy further now is the time to break out the paddle, strap, hair brush, feather duster, rolled up newspaper or ruler.
It's time to explore your fantasy in this reality. If you have the ruler maybe the spankee is tardy for class. If you have a feather duster, have the spankee pretend they're a kinky maid that wants to get down and dirty. Try verbally exploring the dialogue to truly dream out loud.
Spanker:
You're late, you didn't do your homework and I don't like your attitude.

Spankee:
What are you going to do about it?

Exploring heightened spanking positions, using improvised spanking devices and implementing role play takes spanking to new levels. With erotic spanking, you've gotten onto a rollercoaster of emotion and touch. When you arrive back into the station, flooded with adrenaline, you may surprise yourself when you hear your panting voice ask, "Thank you sir, may I have another."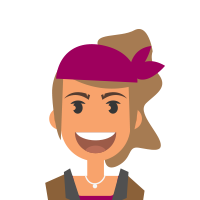 Gabriella Zene is an American writer who joined the Escort Advertising team in early 2016. Since then, she has gained a fine reputation, and adds a high level of sex industry expertise to the team.

She is certainly most famous for her informative, yet hilarious looks at sex from around the world. However, she is also well known for her erotic stories, as well as her blogs on sexual health, which she sees as vital in helping out men and women everywhere.

When she is not knocking other trending articles out of the park, Gabriella likes walking her pet dog, and eating at nice restaurants.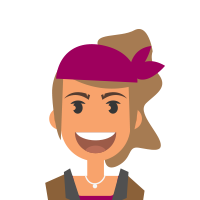 Latest posts by Gabriella Zene (see all)
---