BDSM Lingo That You Should Know
May 11, 2016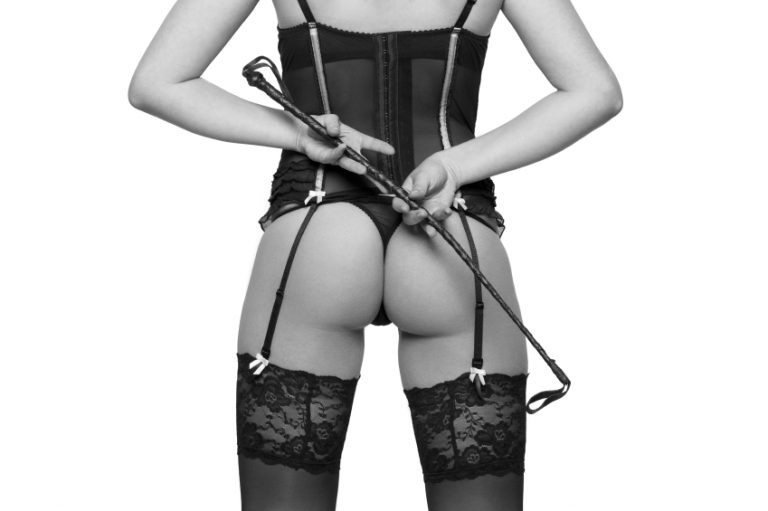 ---
Knowledge is a powerful tool, right? Well, I don't think it's always powerful, but I believe it can be useful if you're in a hot session with a mistress. Just like every media franchise that has its own Wikipedia page, BDSM has its own glossary that doms and subs look back on whenever they need to be reminded what a certain word means.
Unfortunately, after the fetish became prolific and well known mainstream society, a lot of people are mixing up words and definitions. Therefore, here's a little glossary that I have created for you to look back before your kinky session would begin.
BDSM
This four letter contraction contains three abbreviations which are vital for you to learn if you want to be involved in the BDSM community and culture. Each letter represents a different word, but I will tell you those words later.
"Firstly, B/D stands for bondage and discipline. Next, D/S stands for domination and submission. Then, listen carefully now, S/M stands for sadism and masochism. The abbreviation is a bit confusing as both "D" and "S" represent two different words.
So, long story short, 'BDSM' stands for bondage, discipline/ domination, submission/sadism and masochism."
Bondage
The activity which involves the use of materials that can restrict your movements. The usual equipment that'd be used during a bondage session would be ropes and chains, because they don't restrict the blood flow around your body. You may have heard of some doms using cling film in a BDSM encounter and wrapping the material around their subs, but that's often related to mummification rather than bondage.
I say that because bondage revolves around binding certain body parts together, such as wrists, ankles, legs and arms. Mummification consists of the restriction of your whole body, even your face. Hey, you've also learned what mummification is in this section!
Discipline
A combination of correction and punishments that a dom would perform on a sub to enforce rules and proper behaviour. Even if you're the most obedient sub that any master or mistress would encounter, the dom would still discipline you to remind you who the boss is.
Discipline would often involve being spanked, whipped, caned and electrocuted. If you've been a naughty pig and haven't been very obedient to your mistress, then you would be disciplined harder by getting burned or pierced; the amount of disciplined you'd receive depends on what your limits are.
Submission
Submission is a little self-explanatory, but I will explain it anyway. It's when a person would surrender his or her control to the master, mistress, or a partner with dominant behaviours. When you're having an encounter with a master or a mistress, you don't need to say to the dom:
"Ok, I'm putting my hands up here. I'm surrendering my will to you."
This is because the moment you step into the room of the dom or a sex dungeon, you automatically surrender your will to your master or mistress.
Sadism
The condition where a person would feel pleasure from inflicting pain or degradation on another person or a group of people. Sadism would normally be combined with the behavioural aspects of a dominant, dominatrix, master and mistress.
Masochism
The condition where a person would feel pleasure from having pain or degradation inflicted on him or her from another person, or a group of people; the opposite of Sadism. Masochism would normally be combined with the behavioural aspects of a slave or a submissive.
Vanilla
Basically normal sex. No whips, no chains, no voyeurism or exhibitionism; just plain sex. Hence, the representation of the word 'vanilla' for this definition.
Dominant
A man that has a dominant aspect of his personality; a man who has the potential to be a master.
Dominatrix
It's basically the female version of a dominant; a lady that would have dominant aspects in her personality and the potential to be a mistress.
Master
A dominant that has true experience in BDSM; he's actually punished and humiliated a submissive in his lifetime for professional purposes.
Mistress
Similar to the terminology of a dominatrix, a mistress is the female
version of the master. Masters and mistresses would be on a level that's beyond one of a dominant and a dominatrix.
Think of dominants & dominatrixes as saiyans and masters & mistresses as super saiyans. Sorry for the Dragonball Z reference but that's the best way I could describe them.
Slave
A person that is owned by the master or the mistress. Like the comparison between a dominant and a master, or a dominatrix and a mistress, a slave is someone who would have had real life experience in BDSM. A submissive can be used to describe a person that wants to surrender his or her will to someone else.
S.A.M
I've only learned this abbreviation recently. It's not a term that you would normally hear of in the BDSM community, but it does exist in the culture.
S.A.M is an abbreviation of 'Smart Ass Masochist'. I don't know why, but I can't stop laughing when I say smart ass masochist; it makes me think people who are classed as S.A.M's are known to be the teenage punks with attitude problems in the BDSM world.
Basically, it's a slave or sub that deliberately disobeys the rules and orders of his or her master to receive harsher punishment than an obedient slave or sub would. If you've watched the movie 'Secretary', Lee Holloway is what you could call a S.A.M.
Safeword
This is a very important term that you have to be aware of when you're in a BDSM meeting; it applies to both slaves and masters/mistresses. A safeword is a specific word that's chosen to stop a session whenever it becomes too much for the slave to handle. You would have to be careful which word to use as a safeword, because some words would have another meaning in an encounter.
For example, you cannot use a colour for a safeword like red, yellow or green as doms use it to check on the stealth of the sub; this is mentioned in my other article on what dominatrixes do and don't do.
Furthermore, a safeword cannot be 'no', because it's too generic. I remember my old safeword which was 'Aquaman'. I know it's stupid, but it's off-putting and it made my old dom realise that the session was becoming too intense and stopped.
Dominatrixes and mistresses: Is there really a big difference between them?
Contrary to what the two terms mean, you can type in the word 'dominatrix' on any search engine and you would find women advertising their professional BDSM services under the guise of 'domme' or 'dominatrix', when they should call themselves mistresses.
However, if it helps submissive guys find the woman of their BDSM dreams, then people should let the actual definition slide a little bit. If it helps the mistresses gain more exposure on the net, then you can't really complain about the mix up of the terms 'dommes' and 'mistresses', right?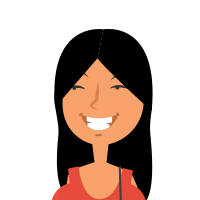 Latest posts by Zoe Jaspers
(see all)
---