Forgotten BDSM Play the Olympics Reminded Us Of!
August 25, 2016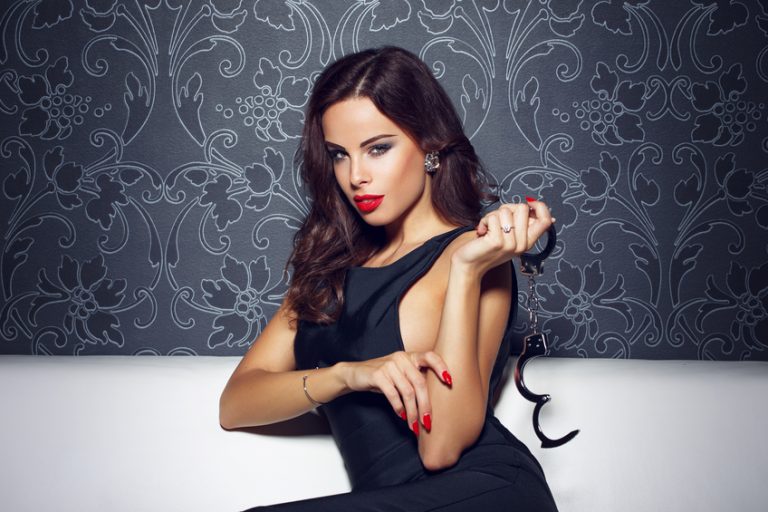 ---
Have you ever noticed that some of the Olympian swimmers, like Michael Phelps the beautiful dolphin, have giant red spots on their backs?
To marine athletes and swimming enthusiasts, the red spots are the after effects of a type of acupuncture that relieves pain. To veteran BDSM lovers, the red sports are the after effect of 'cupping play'.
What the fuck is cupping?
Ok, I'm a fan of BDSM, I enjoy talking about the subject, and I have been involved in a lot of D/S sessions, but I've never heard of cupping, or heard of the term before. In Ancient China and Arabia, chemist performed cupping on their patients by heating the air inside the glass cups by putting an ignited cotton ball inside it, and applying the glass cups onto the skin of the patient as a form of acupuncture.
Red spots or marks would appear on the skin because you raise the blood in your vessels and capillaries up to your skin, but they fade within a few hours, just like a hand print on your ass after a spanking session. A few centuries later, the form of therapy became an interest within the Domination & Submission community, and some genius came up with the bright idea to embed it into BDSM play.
How to cup in BDSM
In therapy, you would apply the heated cups onto the back, shoulders, arms, and legs to perform the acupuncture. But in BDSM, you would apply the glass cups onto the nipples, clit, ass, back, balls, vagina, and cock area to give that little bitch pain. Hmm. Even though it's not the kind of therapy that subs would look for, those would be interesting areas on the body to perform acupuncture on.
Now, I've had wooden pegs and nipple clamps fixed onto my body before, so I would be very interested in experiencing what having a hot glass stuck on my left ass cheek. Just for the humour, my dom should make the mark look like a brand mark that says 'The master was 'ere, 2016'. You know, like how all of the chavs wrote in the noughties.
Some doms and sub, who have experienced cupping, recommend that you rub some oil or lube on the rim of the cup to move the glass easier across the skin. They also advise you to keep the glasses away from the spine, or from skin abnormalities like moles or lesions.
However, they do not advise you to cup on someone that is either pregnant, has cardiac disease, has aneurysms or has a lot of inflamed patches on the body, like a sunburn. Well, would you want to heat up a patch that's already on fire? I wouldn't think so!
Unfortunately, Olympic cupping is not the same as BDSM cupping
For all of the horny doms that are hungry to see Michael Phelps in a bit of kinky action, no, he wasn't being cupped for sexual pleasure, no matter how wrong and sexy that sounded. In the photo above, the beautiful dolphin was receiving a therapeutic cupping where a pump handle was used to manage the suction, as Phelps didn't want to be exposed to the torture that most people would think about before he would do his race.
I know, I know, I know. Don't cry, ladies. However, it doesn't mean that you cannot dream.
In fact, it may surprise you to hear that most doms wouldn't exceed the pain threshold of cupping by a large percentage. Like every impact play that you could think of, cupping can do some serious damage to your skin if you or your dom are not careful during your BDSM session.
The average length of time that you can leave a heated glass on a sub's skin varies between 5 and 15 minutes, but there are some people that can handle around 30 minutes of cupping. Leaving the glasses on the skin for longer than it should be can lead to bruising that would last for more than a week or so.
Think about it, cupping is another method of getting hickeys when you don't have a boyfriend, or companion, or Michael Phelps, who could give you them with his mouth; the harder they suck, the darker the bruise would be. If you're a dom, it's not advised that you make marks that could last for more than a few days; not only does it look convenient for the sub to show at work by accident, but it could also be an indication that you've ruptured the blood vessels underneath the skin.
But don't worry, those marks do fade in a short amount of time, just like the giant red spots that you would have seen on Michael Phelps' beautiful dolphin skin. And what else? Oh, yeah. Michael Phelps.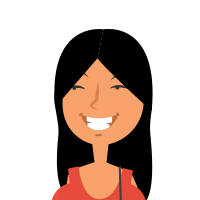 Latest posts by Zoe Jaspers
(see all)
---
---