Car Sex – The Ultimate Guide
June 16, 2016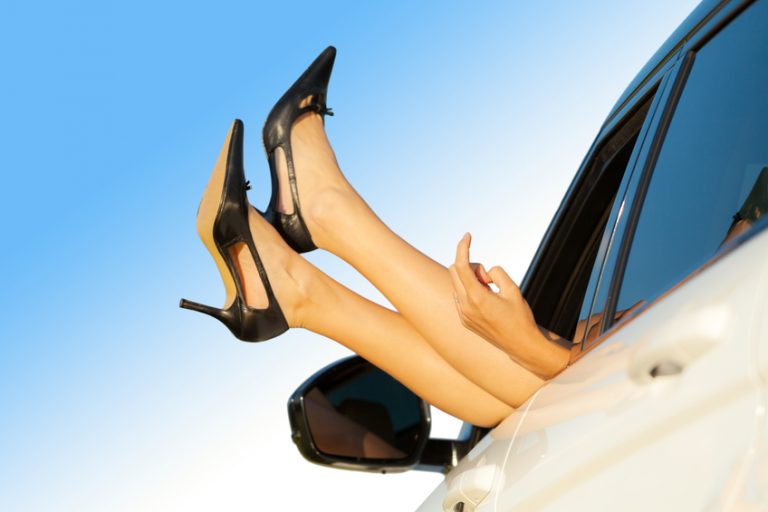 ---
When it comes to sex in cars, a kinky light-bulb goes off above the horny who are on-the-go. Sex in car enthusiasts know that you've got to be flexible and creative if you're going to shag in that sardine can on wheels. There's usually little to no space inside of a car, and although that sexy act may transpire in the front seat, it typically rocks to the back so as to maximize all potential space. Shagging in cars is a rite of passage and it's literally fast-food for kinksters with voracious appetites.
It should be said, having sex in a car is considered a crime in some conservative parts. So the best case scenario would be to drive that scene of kink far away from the heavy arm of the law, and far from the peering eyes that linger and loom within public places. This journey will lead you to a turn-off that may have a view, or it just may look at some bushes, but whatever that windshield looks at, you've arrived at 'Look-out Point.' For as long as there have been cars, kinky couples have taken to the road, turning off on some erotic 'Look-out point' to enjoy a sexy thrill behind the wheel.
If and when you decide to rev your sexy engine inside an automobile, let the ingenuity of the auto industry inspire you to upgrade your sex machine with these racy sexual positions. These positions herein explore all the ways that one can achieve sex within the tight confines of a car. Then once the two of you have discovered your very own look out point, you'll be able to take this road trip shag full throttle by implementing these erotic positions which will improve your sexy RPM.
The Tailgate
Vehicle: '67 Chevy El
Soundtrack: Def Leopard "Pour some Sugar on Me."
The Tailgate happens when that car has a flat bed, and the two of you utilize its playing field for maximize comfort. She can ride, dude can ride, and y'all will have more than enough room to switch up positions during game time. Shagging in that flat bed under a blanket of stars, just might be what the inventors of the pick up truck had in mind after a long hard day of hauling and towing.
Far different from 'The Tailgate' is the the sexual act of 'tailgating.' This sexual position is more for entertainment purposes only. It occurs when dude shags his kinky counterpart and takes his cock out, slapping it against her cooter, before flipping her over and repeating the same actions. Laugh at loud at this ridiculous sexual position that has dude miming that he's grilling meat on game day!
Standard Missionary
Vehicle: '11 Nissan Altima
Soundtrack: Billy Ocean "Get Outta My Dreams, Get into My Car"
Shagging in a standard-size car in standard missionary may seem like mission impossible, but that's when you two should take that kink to the back seat. With her lying back, dude rams his joystick into her game console, and uses his hands to skillfully balance within those tight dimensions.
The Squat Thrust
Vehicle: '10 Volkswago Jetta Sportwagon
Sountrack: Beatles "Ticket to Ride"
The Squat Thrust allows her to do all the work, and it's quite the aerobic work-out for her legs. Up and down, and up and down she goes, as dude sits back, relaxes and enjoys the joy ride, and its view. Somewhere between standard missionary and the lap dance is the concept of the squat thrust, and it's just one more way horny homies have found it possible to rock the casbah while in the back seat of a car's interior.
Side Saddle
Vehicle: '93 Buick Roadmaster Estate
Soundtrack: War "Low Rider"

The Side Saddle is the most efficient sexual position that makes the most of that car's limited space. It all begins with dude sitting forward-like in the back seat patiently awaiting sexy deliverance. That's when she sits down on his lap sideways, positioning his tent pole into her base camp. In this position, she can stretch her legs out across the back seat. It's a great position to transfer into if and when she experiences a leg cramp from squat thrusting dude's noodle!
Over-the-Console Oral
Vehicle: Any car, as long as it's parked, the engine is off, and the keys are not in the ignition.
Soundtrack: Gary Numan "Cars"
A blow job behind the wheel of a parked car does pose a hazardous risk if and when your car is rear-ended during an Over-the-Console Oral session. It's happened, so don't become a statistic. When you enjoy oral, pull over, and park where your car has the least possibility for an accident!
The Love Seat
Vehicle: '10 Honda Element
Soundtrack: The Clash "Brand New Cadillac"
The Love Seat is basically 'reverse cowgirl,' and it provides quite an exotic view of her stunning back, that lovely ass, and its squishy pillows of flesh. Dude is stoked to sit back, and let her take him on the ride of his life. Using his hands, he can explore her sexy bits as she rocks back and forth. She also has the opportunity to switch it up with a little up and down, up and down.
The Leg Up
Vehicle '10 Cadillac CTS
Soundtrack: The Cars "Drive"
The position of 'The Leg Up' is all about getting in where you fit in, and shagging wild thereafter. During that wild romp, there may be legs in the air and/or dangling out of the window. Unless you have a drop-top, space is at a premium, and you will just have to make do while doing the do.
The Lap Dance
Vehicle: '01 Honda Accord
Soundtrack: Wilson Pickett "Mustang Sally"
The Lap Dance is fucking fantastic because it's simple, and it sure as hell knows how to do the trick. Dude lies back in the back seat, as she shakes, rattles and rolls, enticing his member to rise to its full potential. With that sexy vixen on top, she can either face him, or twist all the way around into reverse cowgirl. That saucy seductress is in full control, and now, dude just gets to enjoy the show.
Doggy-style
Vehicle: 2013 Lincoln MKZ
Soundtrack: Tom Cochrane "Life is a highway."
Doggy-style has her on all fours, or leaned over onto the window bracing herself as dude plows her plumbing with his love muscle. Open the car door, and have her kneel within that back seat. With her ass hanging out the door, dude can access her va-jay-jay highway whist standing.
The next time you're shagging in the wagon, rock out with your cock out with these suggestive car sex positions. If car sex sincerely perks your interest, then learn more Tips on How to Have Sex in A Car. If you're more of a visual learner then check out all these Car sex positions described perfectly. Got something on your mind when it comes to bumping fuzzies in automobiles? Then keep calm, stay kinky and sound off in the comments below!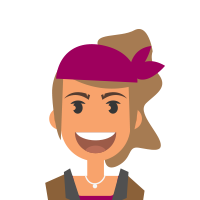 Latest posts by Gabriella Zene
(see all)
---
---