Five Celebs That Love BDSM!
July 22, 2016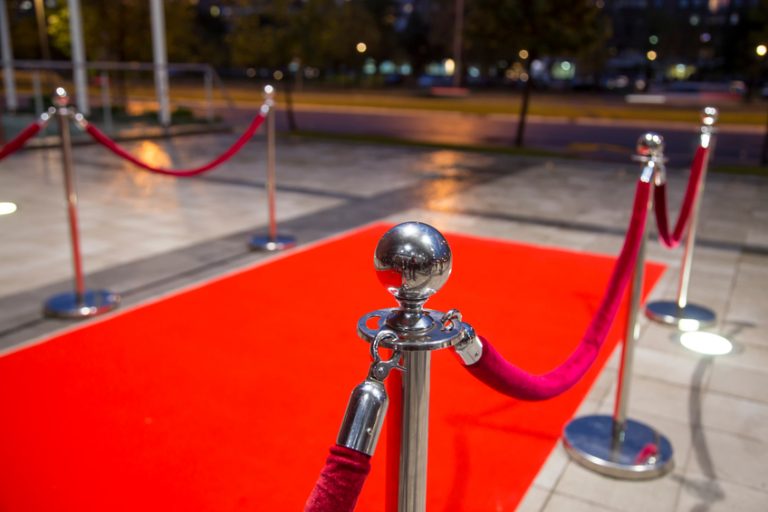 ---
After learning about the amount of people that are into the fetish of BDSM, I don't think that you can call it a niche anymore.
I don't know if it's Rihanna's S&M song or the Fifty Shades franchise that planted the BDSM seed in mainstream society, but there are now so many guys and girls who boldly state that they like to be spanked and hogtied. It's not just ordinary people that have business meetings or work at the local florist shop, there are also men and women that are well known in the film and music industry.
I can't lie and say that I didn't find Ricky Martin's interests very exotic…
Angelina Jolie
When I first heard that the Tomb Raider star was into 'bloodplay', I honestly had to search what exactly it was. I mean, I've had experiences in different kinds of play but not bloodplay.
The play involves you occasionally cutting the skin of your partner, and tasting the blood that oozes out of their lesions. It's basically vampirism; the hardcore version of the Twilight saga!
It has been mentioned in a couple of other articles that she would occasionally bring knives into the bedroom with her ex-husband, Billy Bob Thornton. Furthermore, the former couple have costumes that were decorated with vials of each other's blood. This just puts Edward and Bella Cullen to shame.
Ricky Martin
What do you get when you type in 'Ricky Martin' and 'BDSM' into the same search bar? Watersports.
The Spanish male singer that likes getting kinky with other Spanish men stated that he enjoys peeing on them while in the shower. I'm trying so hard to not make up puns that correlate to his exotic sex life and the songs that he's written, but all I can say is that he does live the la vida loca.
I know that last sentence was really cringy…I'm sorry.
Eva Longoria
If there is one that the actress loves about BDSM in particular, it's bondage. Eva Longoria isn't shy about describing what kind of men she likes, and what she likes to do in the bedroom,
'I'm not averse to being tied up with silk scarves, I like a man to take charge.'
Sounds like a true submissive would say, or a submissive that has a fascination with scarves, ties, strings, ropes, or anything that could be tied around the neck.
Hey, each to one's own, as they say.
Enrique Iglesias
When I heard that Enrique Iglesias is also into the fetish, I almost broke my keyboard.
Seriously, the guy has the skin worth dying for, the eyes of a God, and the voice that can make any girl masturbate to whatever rolls off his tongue; he could even sing a song about a homeless cat and the ladies would still touch themselves to the lyrics.
For those that a gagging to know what he's into, the Spanish singer-songwriter had nothing to hide and boldly stated that he enjoys feet. He enjoys looking at ladies feet, kissing ladies feet, sucking on ladies feet, and all other kinds of activities that involve ladies feet. Anna Kournikova's feet must have been tendered to a lot…
Carmen Electra
One of the most renowned actresses and models in the world just can't own enough sex toys in her life. In a couple of interviews, Carmen Electra couldn't help but express her obsession, if not passion, for dildos, vibrators and anal beads in the bedroom. Not only is she into domination, but submission as well, where she also stated that she can 'play both parts'. We have a Switch, people!
To be honest, we don't often hear enough of switches in the BDSM community, and I think we should speak more about them because BDSM doesn't work on the logic that you're either this or that. If the LGBT community can say that sexuality is fluid, then I'm pretty sure that we could say that S&M is fluid too.
Even celebrities love BDSM too
I think it's fantastic that there are celebrities and socialites that love the fetish just as much as any person would. There are other idols that enjoy being pulled and peed on like Leonardo DiCaprio, Russell Brand and Shia LaBeouf (Yes, Shia Labeouf), but I couldn't help but mention the celebrities that have quite specific interests, such as bloodplay and golden showers.
Knowing that people in the limelight enjoy BDSM gives other people reassurance that they're not weird or freaky for liking that fetish. People that aren't as confident as others to express their love for the kink would often keep quiet to avoid judgment, which they should never feel no matter what.
So, if anyone calls you out for being a freak just because you like watersports, you can say, 'Well…I guess that means Ricky Martin is a freak too.'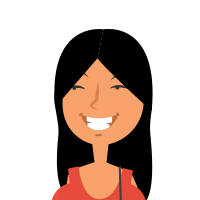 Latest posts by Zoe Jaspers
(see all)
---
---